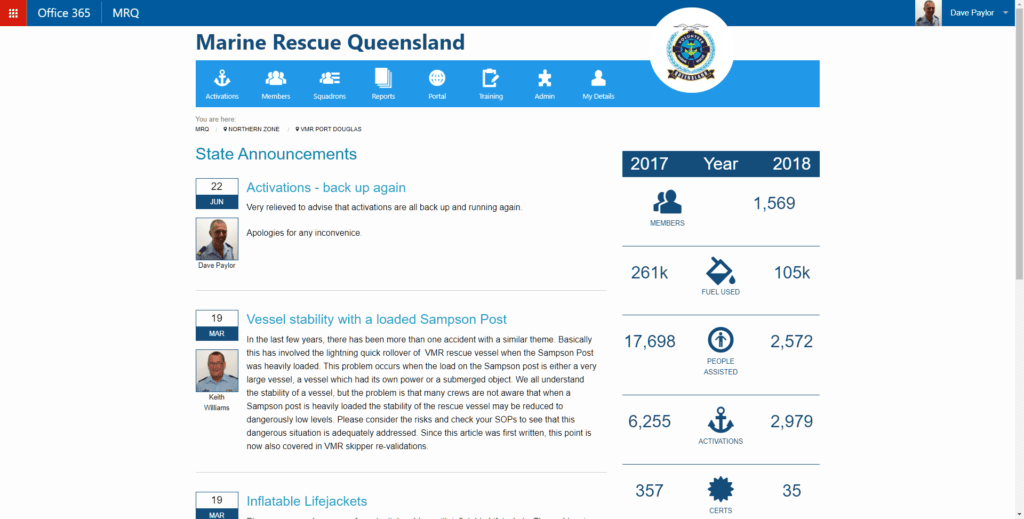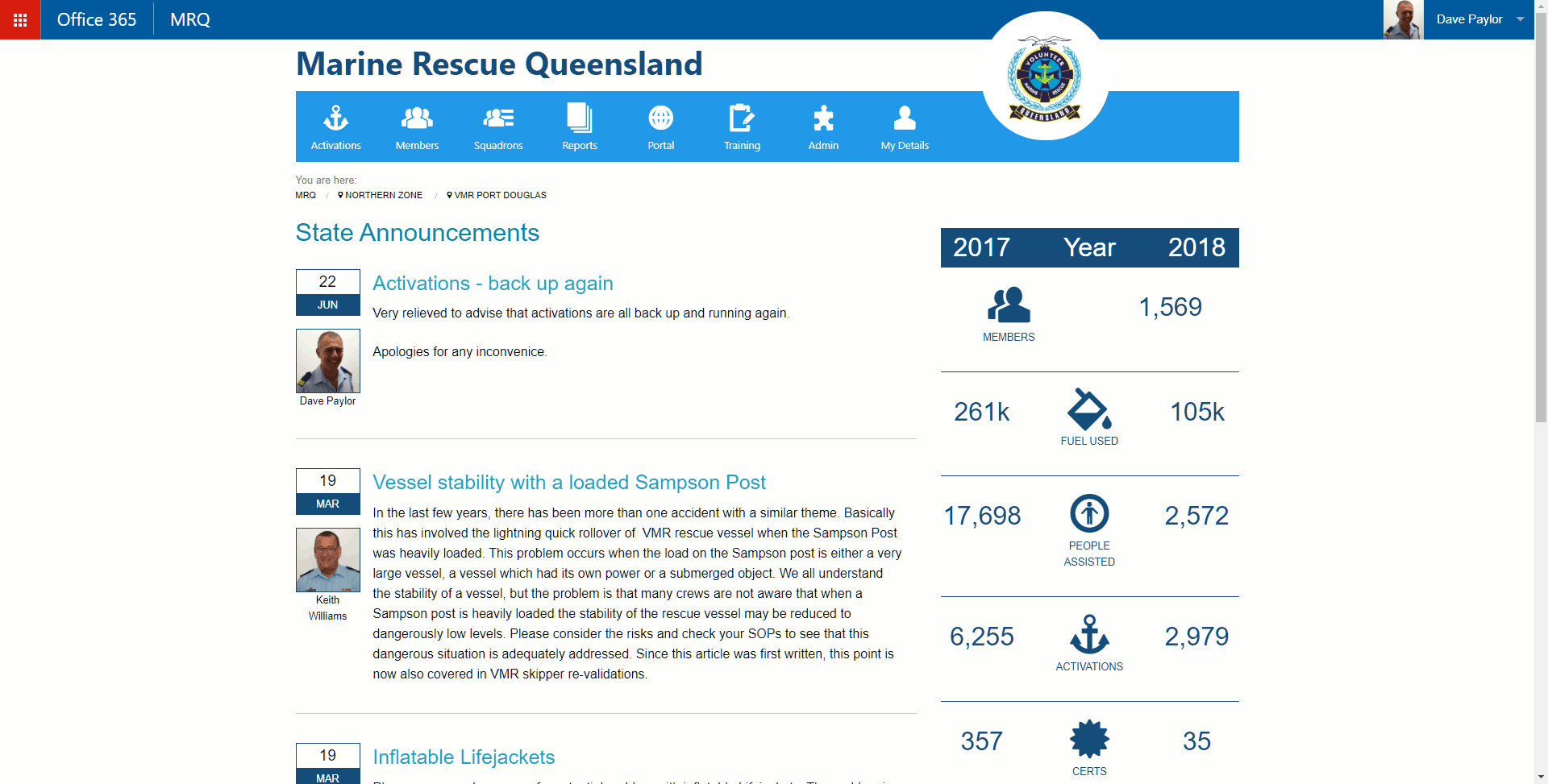 * Screenshot remains the copyright of the entrant, and may not be reproduced without written permission.
Marine Rescue Queensland: Driving efficiency and reporting with a portal
Marine Rescue Queensland has introduced Office 365 and a new Azure portal to share documents, drive reporting and increase communication between 25 separate squadrons. Using reports created in Power BI, the team is now able to report on its volunteers, training progress and also the outcomes of the launch of vessels, known as activations.
The result has been more consistency across squadrons, dramatically improved reporting to support strategic decision- making and funding applications, better support for compliance, knowledge-sharing and time-savings. Impressively, the entire project has been delivered on a voluntary basis.
Why this won a Gold award
The project has had a strong impact on MRQ, not only in impressive time-savings but also in enabling decision-making, helping with compliance and more.
We like the use of Power BI to create a reporting layer that's making a genuine difference, exactly what the tool is designed to do!
There's a strong focus on simplicity and some nice design touches which show a deep understanding of the volunteer user base – for example showing updated statistics in real-time to encourage data entry.
We were very impressed that this whole project was delivered through voluntary hours over such a long period – an excellent effort to be applauded.
Full case study
Get a copy of the full case study as part of the 2018 Intranet & Digital Workplace Showcase report. This is packed with real-world screenshots and insights that will inspire your leadership team, and help you deliver a successful project.