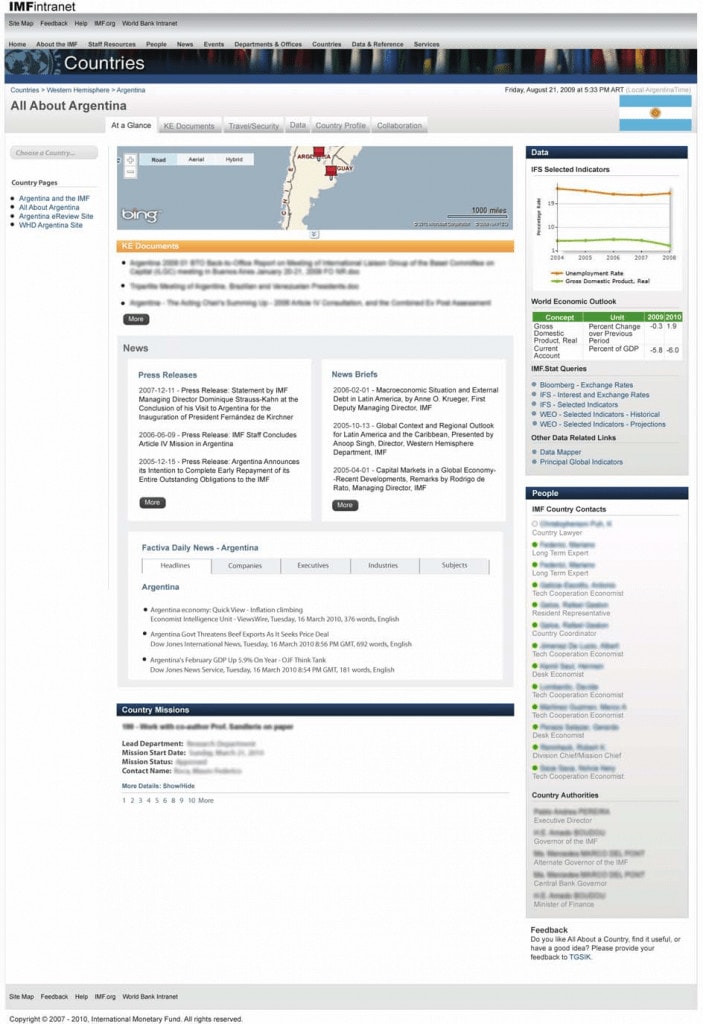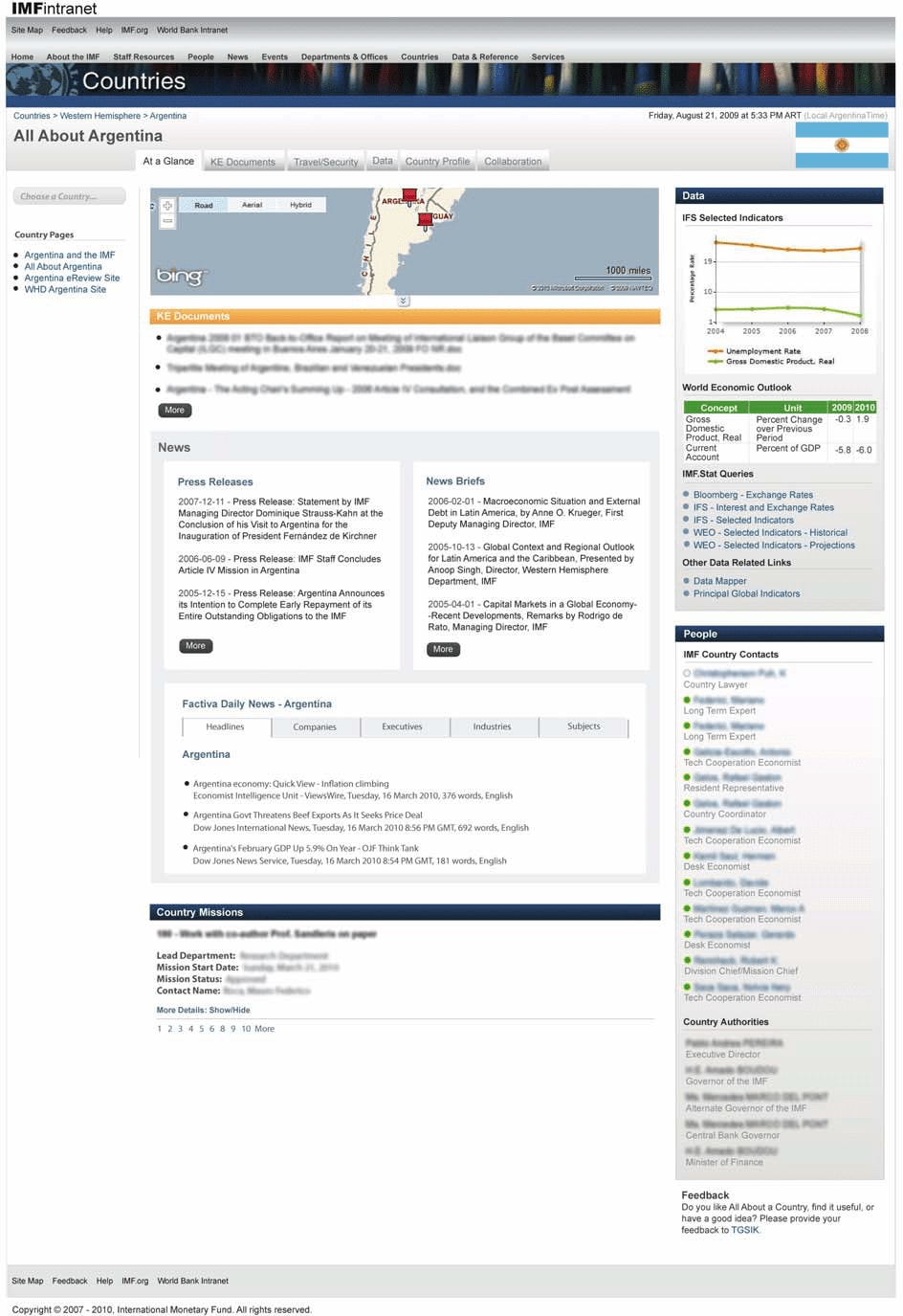 * Screenshot remains the copyright of the entrant, and may not be reproduced without written permission.
Making the intranet the single source of truth is a common goal for intranet teams, especially in organisations covering multiple geographies. There are few success stories, however.
The IMF's 'All About a Country' portal aggregates a broad set of country-specific information, and supplements static information with powerful features. It connects users to the most relevant country information and experts the IMF has to offer.
Why this won
All About a Country (AAaC) solves a significant problem for the IMF – that of dispersed, outdated information for each of its 187 member countries. AAaC now provides staff with a central, up-to-date and authoritative country-by-country resource that's set to grow and grow.
Core information is supplemented by dynamic data visualisation of key statistics, figures and details, while 'expert availability' is included; country experts are on hand via the built-in instant message tool.
In the words of one of the judges, 'This is exactly the type of tool an organisation like the IMF should be developing'.
Full case study
Obtain the 8-page case study, packed with real-world screenshots and insights that will inspire your leadership team, and help you deliver a successful project.