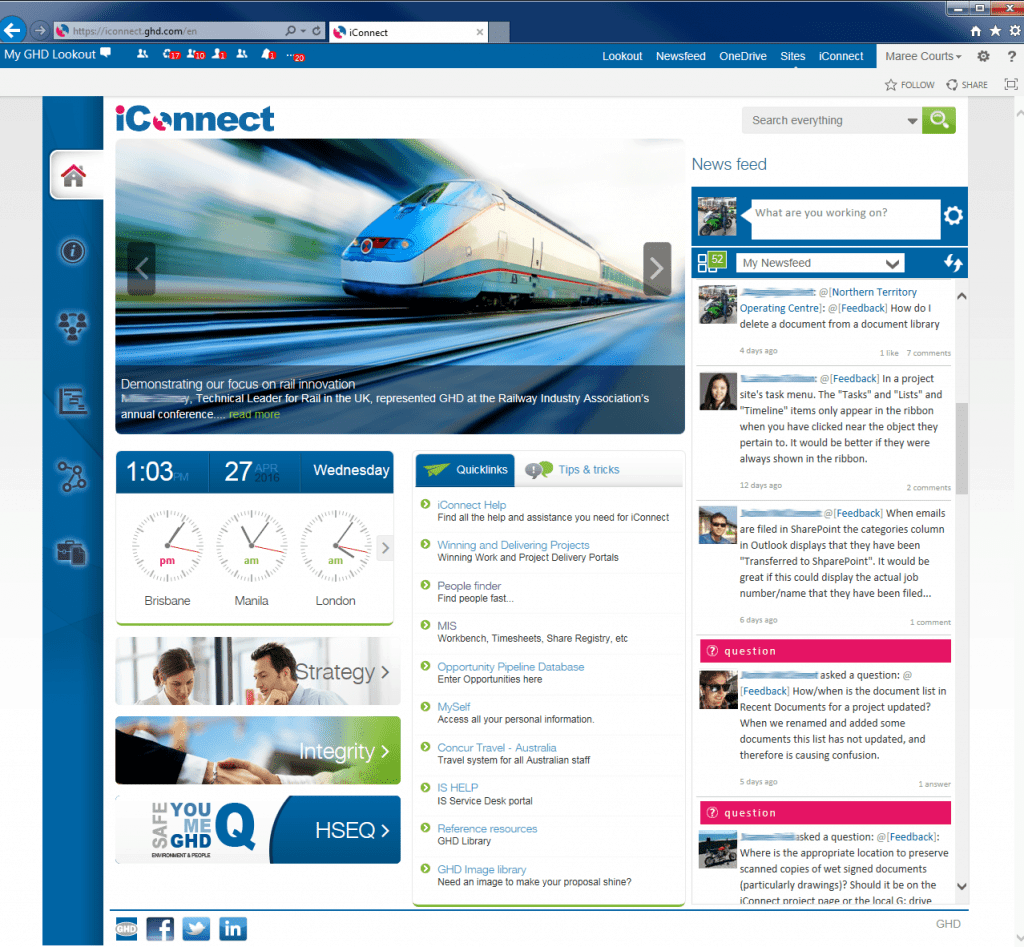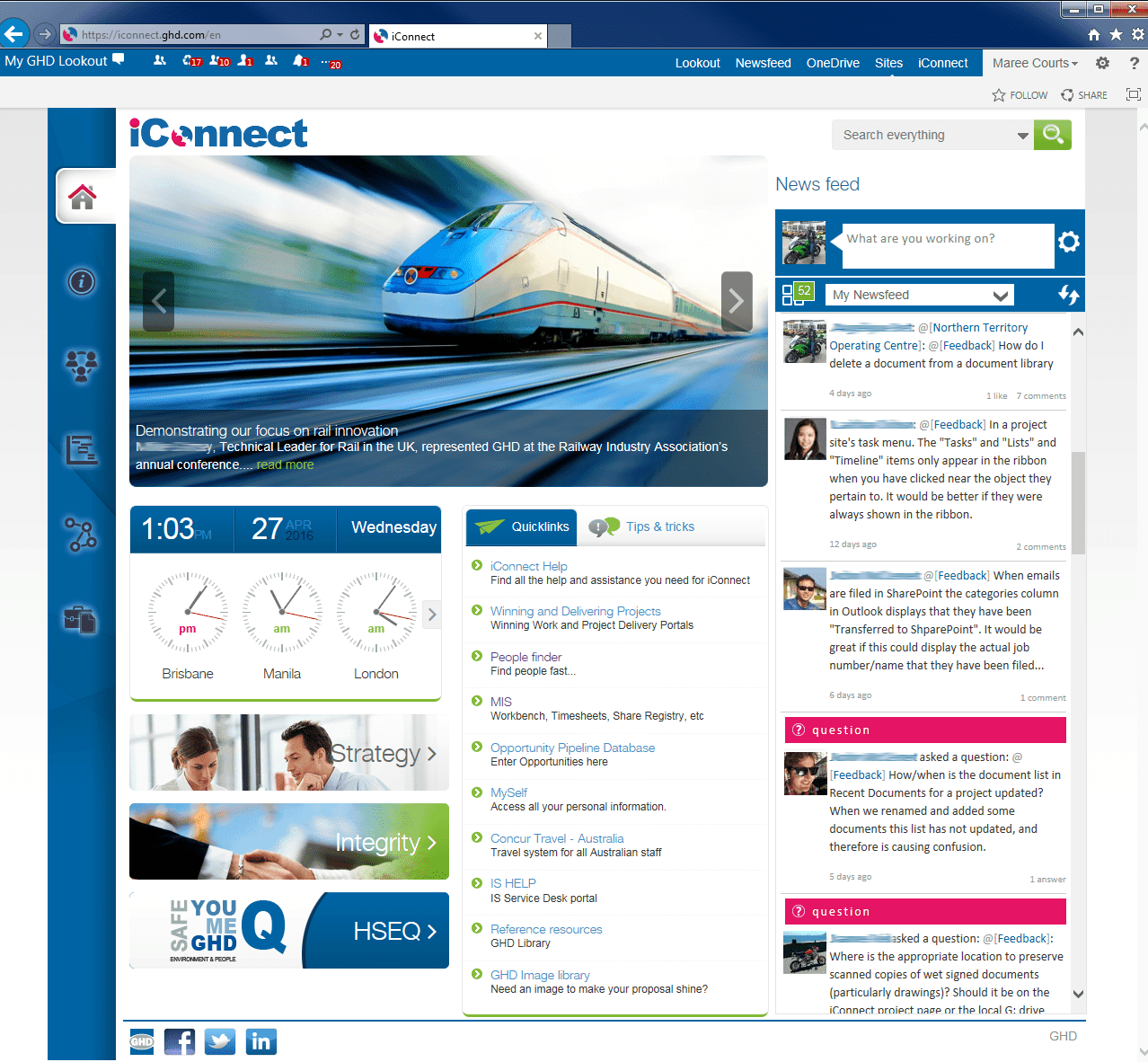 * Screenshot remains the copyright of the entrant, and may not be reproduced without written permission.
GHD: Improving access to projects and knowledge
Global engineering consultancy GHD has delivered an intranet based on SharePoint 2013 which is helping employees to share knowledge and collaborate. At the centre is a project portal where employees can access all information about an individual project from multiple sources in one place. There is also a knowledge hub where different groups can collaborate.
The intranet has helped teams from across the globe to work better together, improved project management and driven considerable cost savings.
Why this won a Silver award
The features of the project site are very strong and have really improved the way project managers work.
The project has driven real cost savings on an ongoing basis as well as saving time for staff.
A lot of planning has gone into developing the solution, including analysis of databases, technical aspects and user-centred design.
Some very detailed work has also been done on search with a range of powerful filters.
Although the focus of the submission is on knowledge aspects, there's a sense that the new intranet has helped to bring a company with multiple locations a little closer.
Full case study
Obtain the 11-page case study, packed with real-world screenshots and insights that will inspire your leadership team, and help you deliver a successful project.