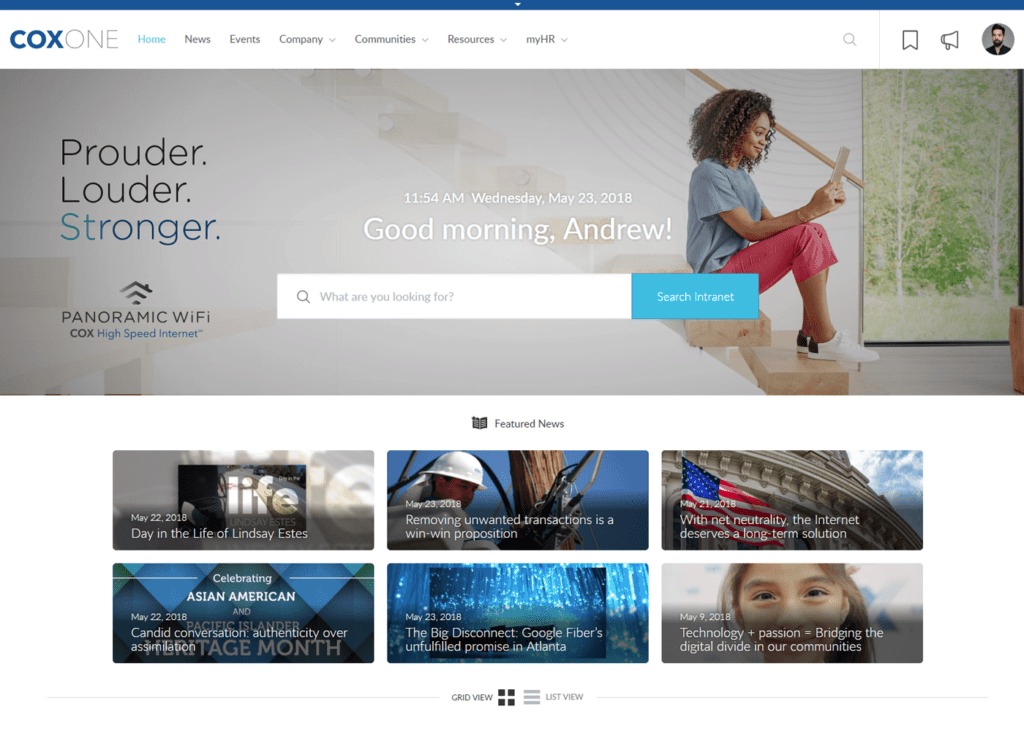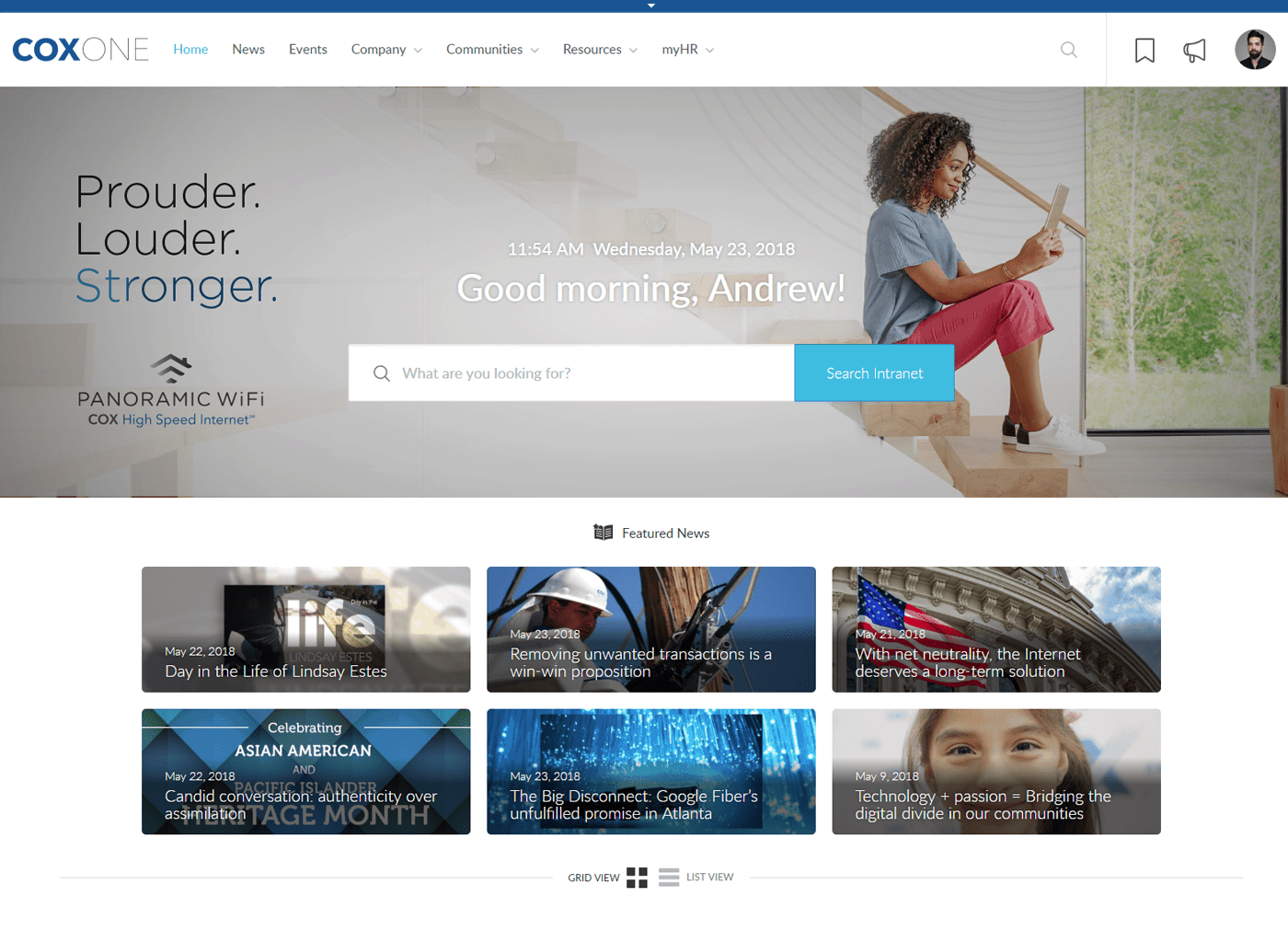 * Screenshot remains the copyright of the entrant, and may not be reproduced without written permission.
Cox Communications: Launching a new enterprise intranet
Cox Communications has created a new intranet based on SharePoint Online, focused on the employee experience. The project has taken three years from making a business case to launch.
The intranet includes personalisation, collaboration, mobile optimisation and an integrated HR dashboard, among other features. Content owners can also access an analytics dashboard measuring user engagement with their content.
Why this won a Silver award
This is a well-executed, complex intranet roll- out in a large organisation.
The team has shown real tenacity in launching this intranet, even changing vendors half way through the project.
It was forward-thinking to focus on engaging stakeholders prior to the project in order to secure funding and support.
The HR dashboard integration with PeopleSoft is nicely done and really saves time for employees – the 'paid time-off' slider is an interesting feature.
We love the depth of the user research – shadowing frontline employees is something more organisations should do!
Full case study
Get a copy of the full case study as part of the 2018 Intranet & Digital Workplace Showcase report. This is packed with real-world screenshots and insights that will inspire your leadership team, and help you deliver a successful project.