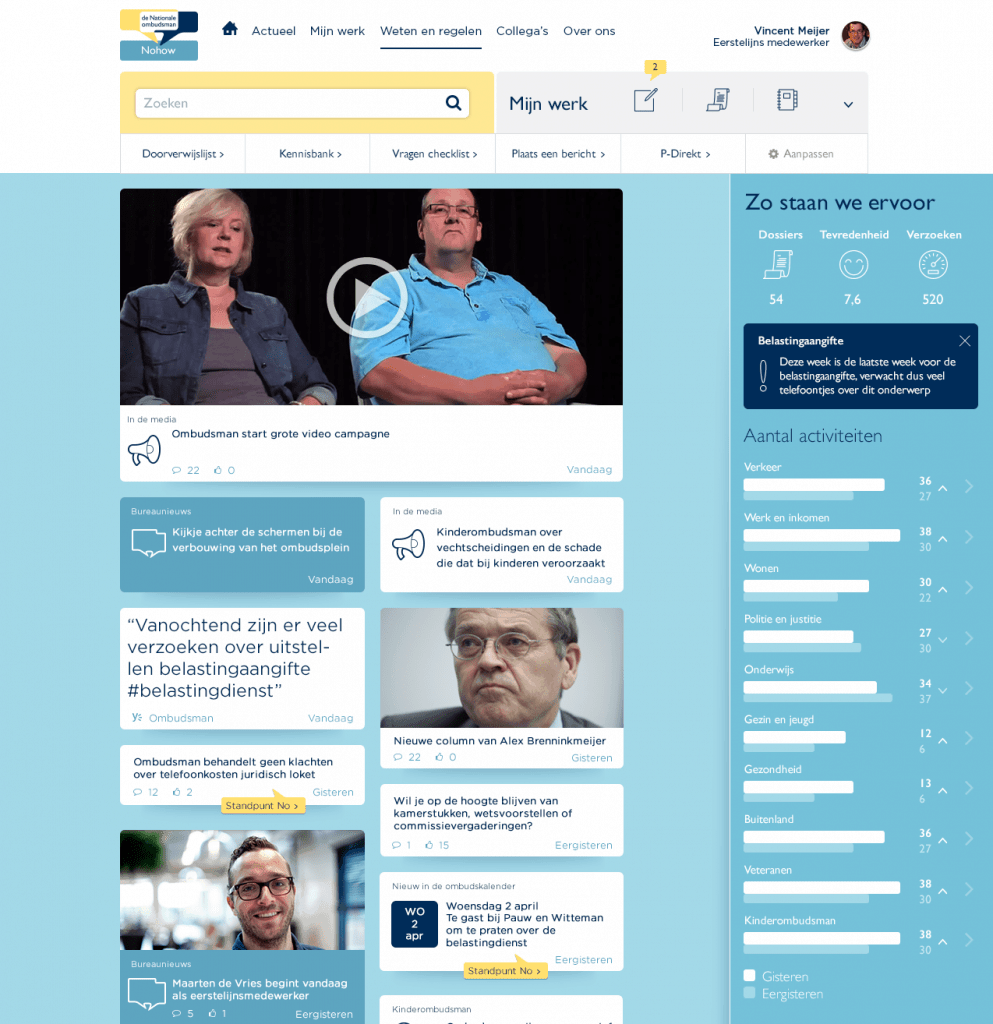 * Screenshot remains the copyright of the entrant, and may not be reproduced without written permission.
Bureau Nationale Ombudsman: Creating a user-centred digital workplace
To help the National Ombudsman deliver various improvements to the way it works, the organisation has launched a 'digital workplace' called Nohow. This draws on and exposes data from multiple systems including external sources, internal core systems, Yammer, documents and official statements. This equips employees with all the information they need to respond to public queries more quickly and consistently.
Nohow also features integrated search, KPIs, views of daily trends and a personalised dashboard of current work.
Why this won a Gold award
This is a true digital workplace that brings together sources and content from different areas internal and external, structured and unstructured, to help employees in their daily work.
The strategy and vision were oriented to also improving customer service and the intranet has delivered on this aim.
The design work is very strong, for example in the presentation of search results in the dashboards area.
The Official Stance feature is a clever but very simple innovation which helps the Ombudsman provide a consistent message to the public, helping to reduce risk.
Full case study
Obtain the 14-page case study, packed with real-world screenshots and insights that will inspire your leadership team, and help you deliver a successful project.