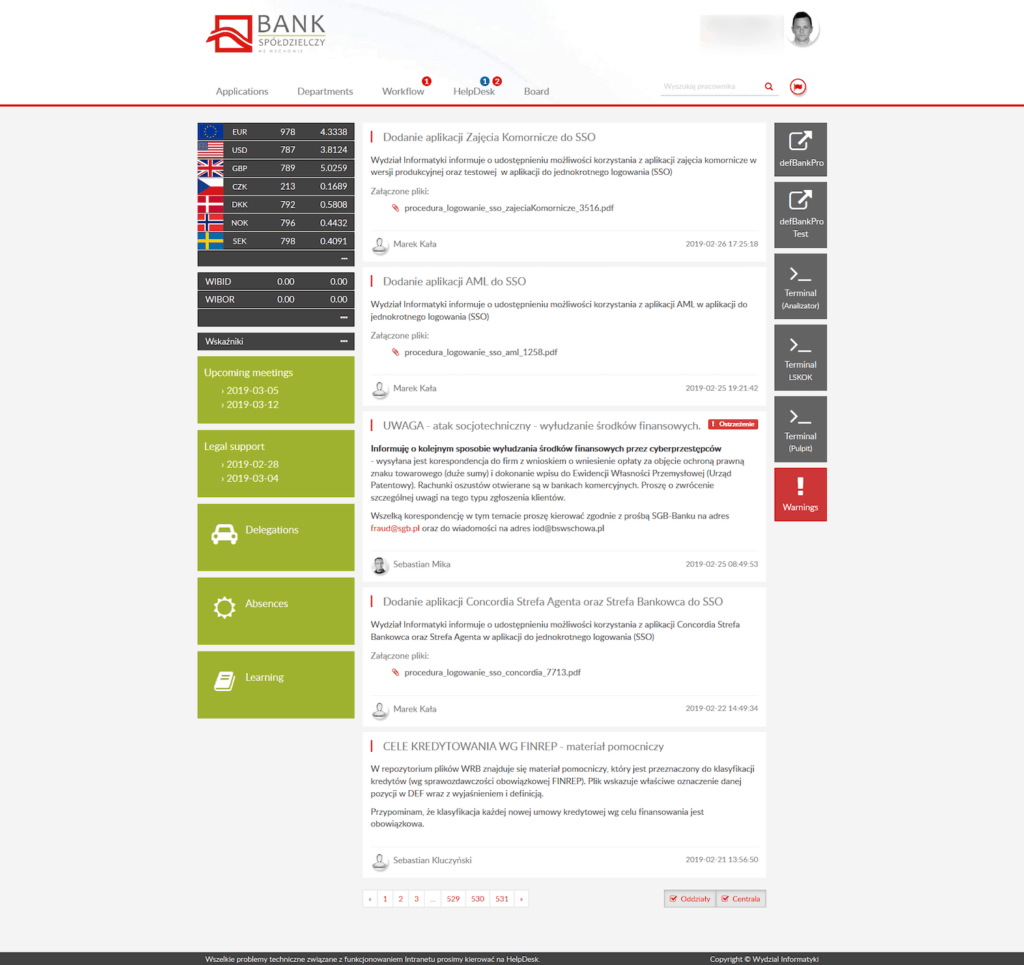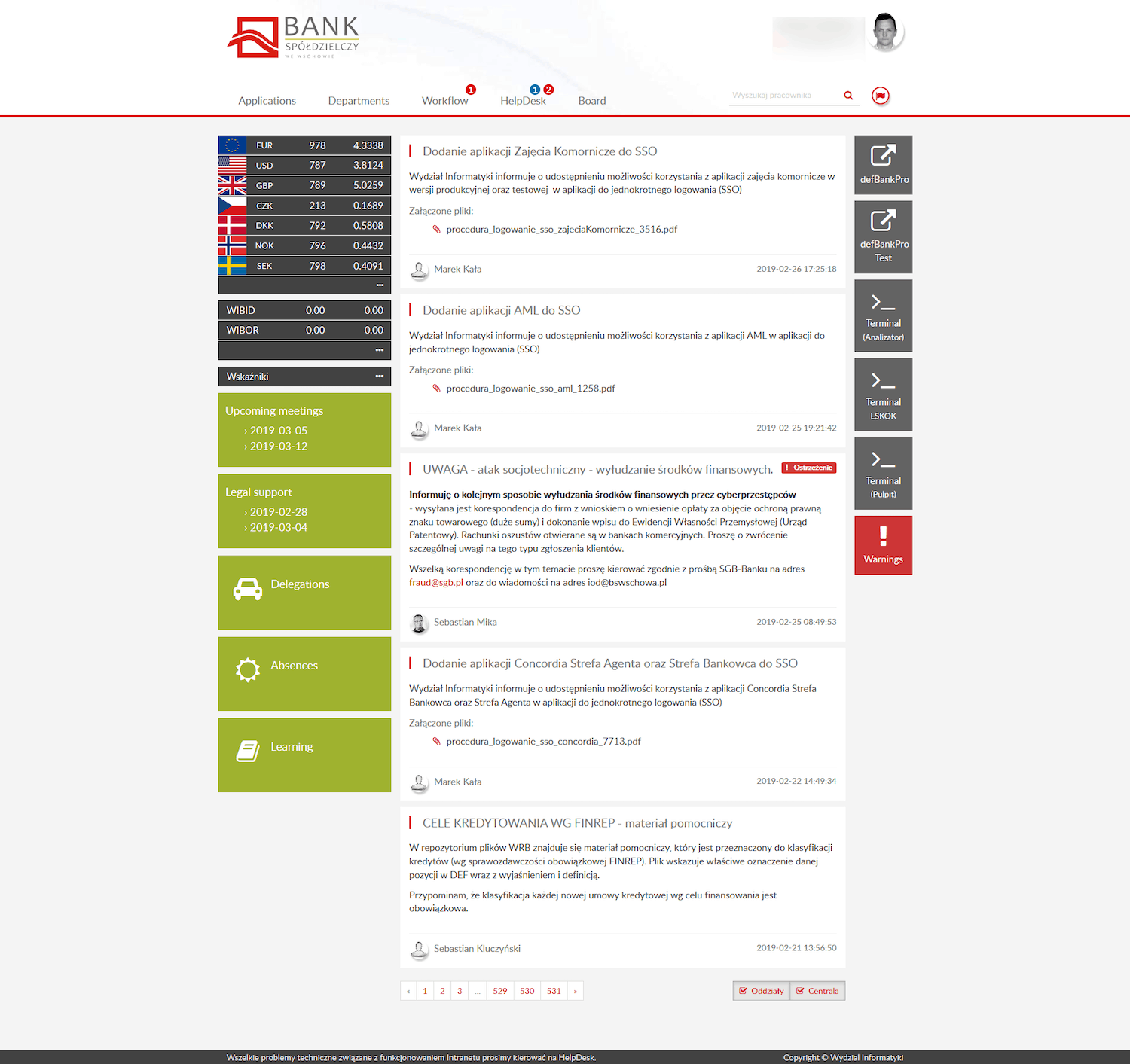 * Screenshot remains the copyright of the entrant, and may not be reproduced without written permission.
Bank Spoldzielczy we Wschowie: Building a custom digital ecosystem
Bank Spoldzielczy we Wschowie has built its own custom intranet completely in-house using open source technologies. The intranet has evolved to become a fully fledged digital ecosystem with a wide variety of bespoke back-office applications including a document management system, a reporting suite, a helpdesk function, special banking applications and more.
It also includes core intranet features such as an employee directory and news. The digital ecosystem has led to cost savings and efficiencies and is now essential to the way the bank operates. It is regarded as a source of competitive advantage.
Why this won a Silver award
The high number of applications baked into the intranet is very impressive, making this a highly extensive digital workplace.
Some of the dashboards and reporting applications are very well executed.
We like the ambition of the team to build everything themselves and the determination they have shown to make that succeed.
There are some very nice design touches which leverage the advantage of building your own solution – for example registers of information that can be printed out to exactly the right format required by the regulators.
The intranet has had a strong impact on the bank and is core to its everyday operation.
Full case study
Get a copy of the full case study as part of the 2019 Intranet & Digital Workplace Showcase report. This is packed with real-world screenshots and insights that will inspire your leadership team, and help you deliver a successful project.