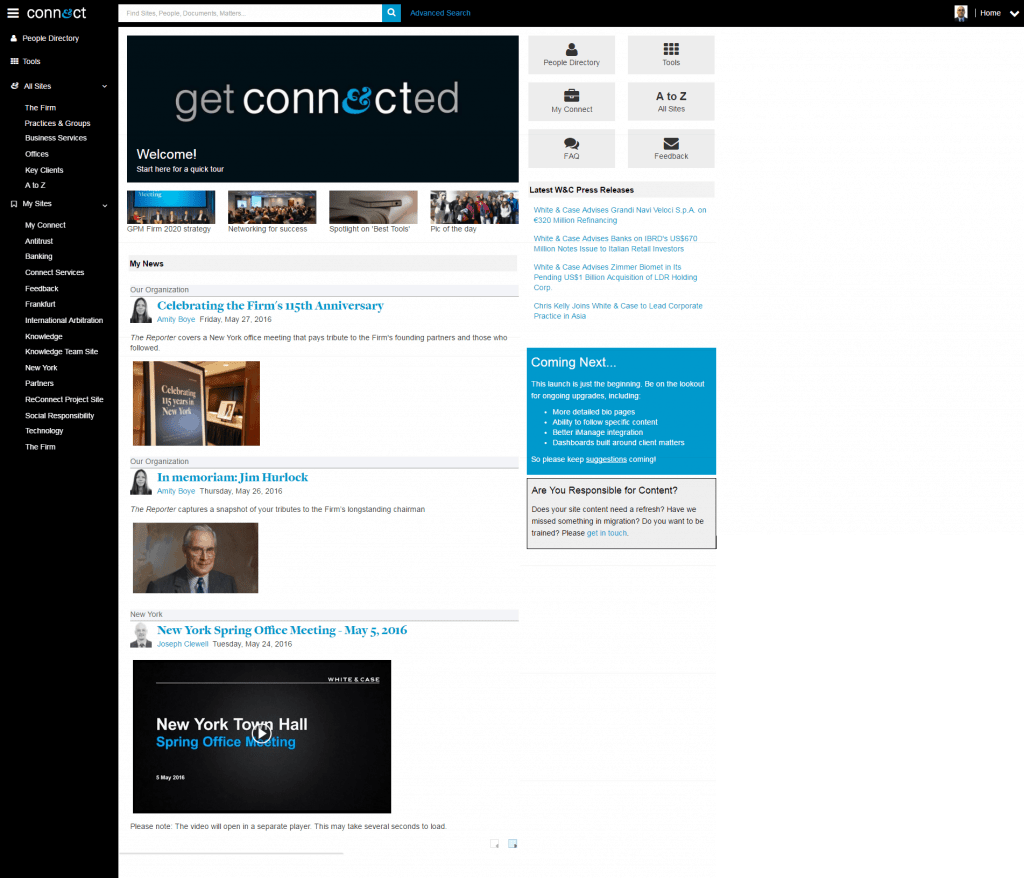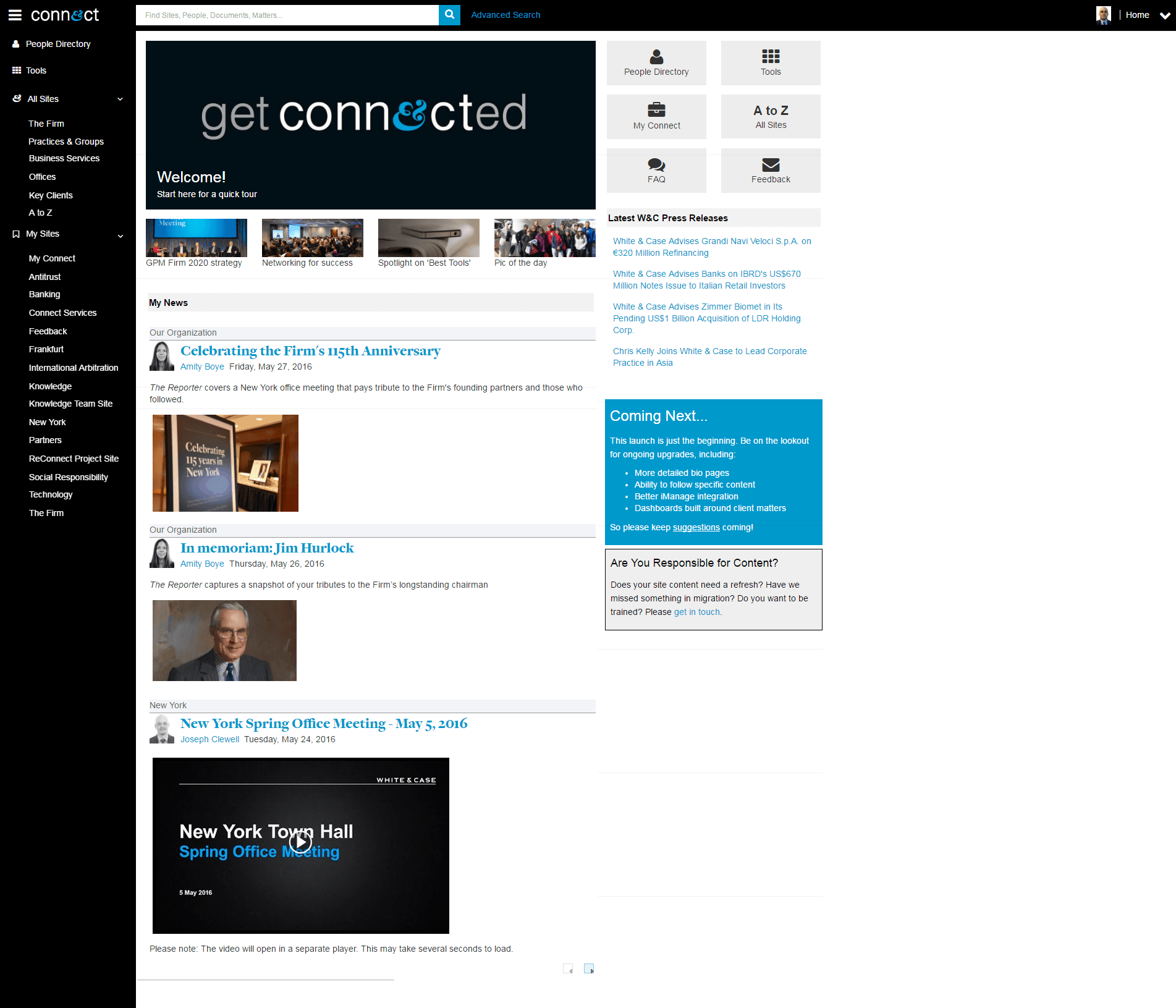 * Screenshot remains the copyright of the entrant, and may not be reproduced without written permission.
White & Case: Revitalising a law firm intranet
Global law firm White & Case has replaced an underperforming and unpopular intranet with a new iteration delivered in SharePoint 2013. With a new design, a strong emphasis on search, mobile optimisation, integration with several other different systems, access to other apps and new content governance, the intranet is a huge improvement on the previous iteration.
So far feedback has been strong and early indications are that it will save time, reduce risk and also support White & Case's goals for engaging employees.
Why this won a Silver award
There's some strong work on improving findability with the intranet, for example with the extensive use of best bets.
There's a healthy emphasis on better content governance with metadata applied as well as a ruthless pruning of up to 80 per cent of the original intranet content.
The intranet is hugely improved on the previous version and clearly having an impact with great feedback from the lawyers – not always the easiest audience to please!
Full case study
Obtain the 16-page case study, packed with real-world screenshots and insights that will inspire your leadership team, and help you deliver a successful project.