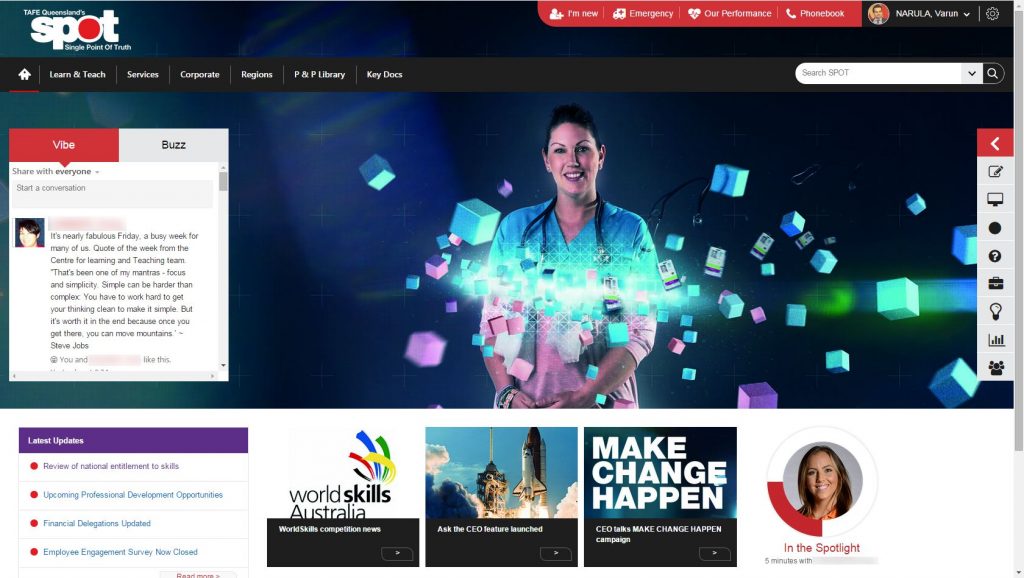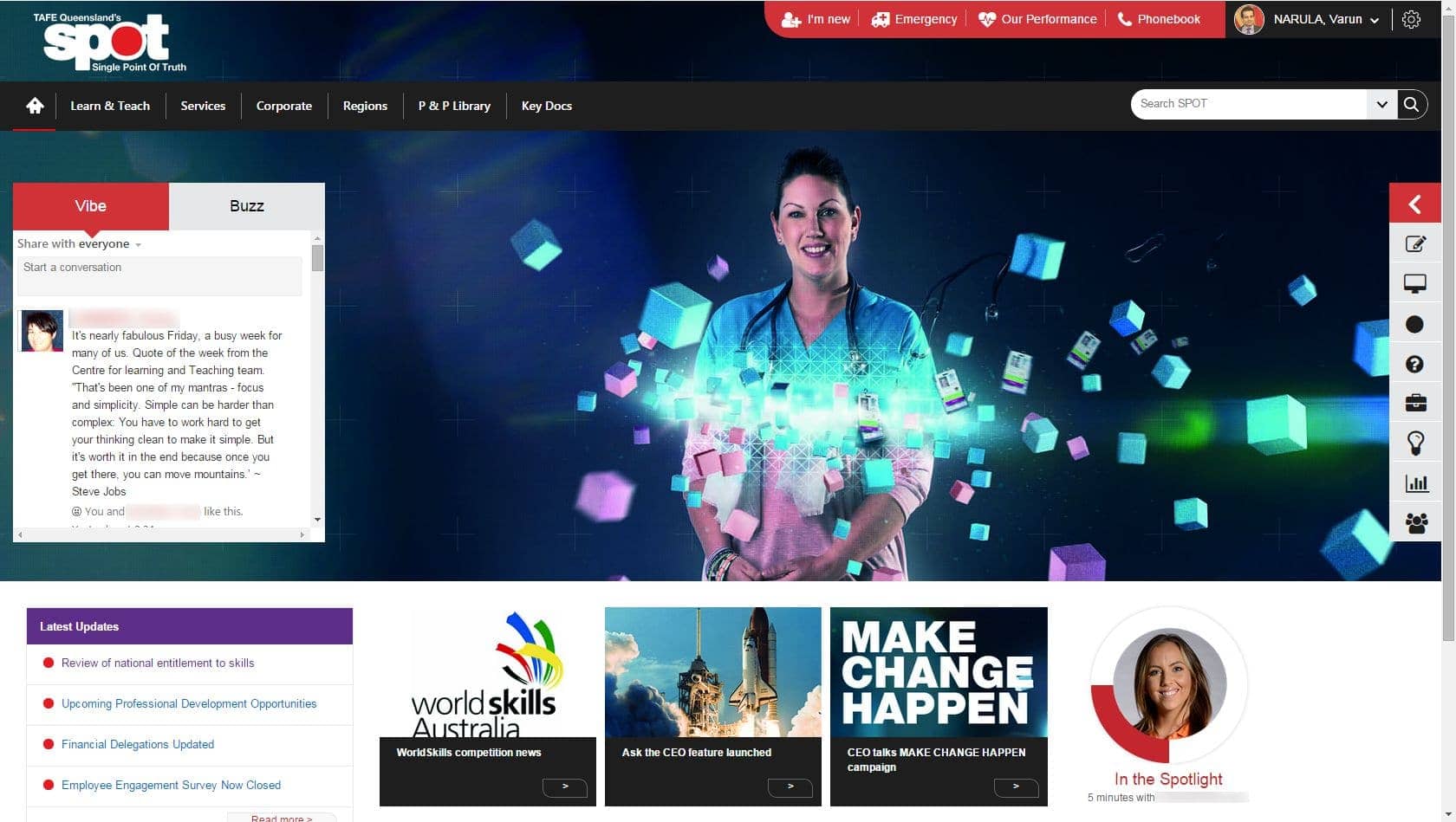 * Screenshot remains the copyright of the entrant, and may not be reproduced without written permission.
TAFE Queensland: Forging a new organisational identity
TAFE Queensland is a new organisation founded from a number of different adult or vocational institutes across different regions. A new intranet called SPOT has been created to help forge the identity of the new organisation. The intranet has a modern design and is optimised for all devices.
SPOT is being used for communication, formal and social collaboration, providing access to different systems and also helping to drive consistency in processes. So far the intranet is successfully helping to help forge 'one TAFE Queensland'.
While this was commended
It is encouraging see a new intranet being used as the primary communication vehicle to help drive the new organisational identity.
The new intranet has some great engagement features, including highlighting social collaboration, but also focuses on key business areas such as process documentation.
The business intelligence dashboard is an innovative feature which is well executed.
The intranet is helping staff with new ways of working, including providing remote access and collaborating through team sites.
The design is modern, clean and engaging.