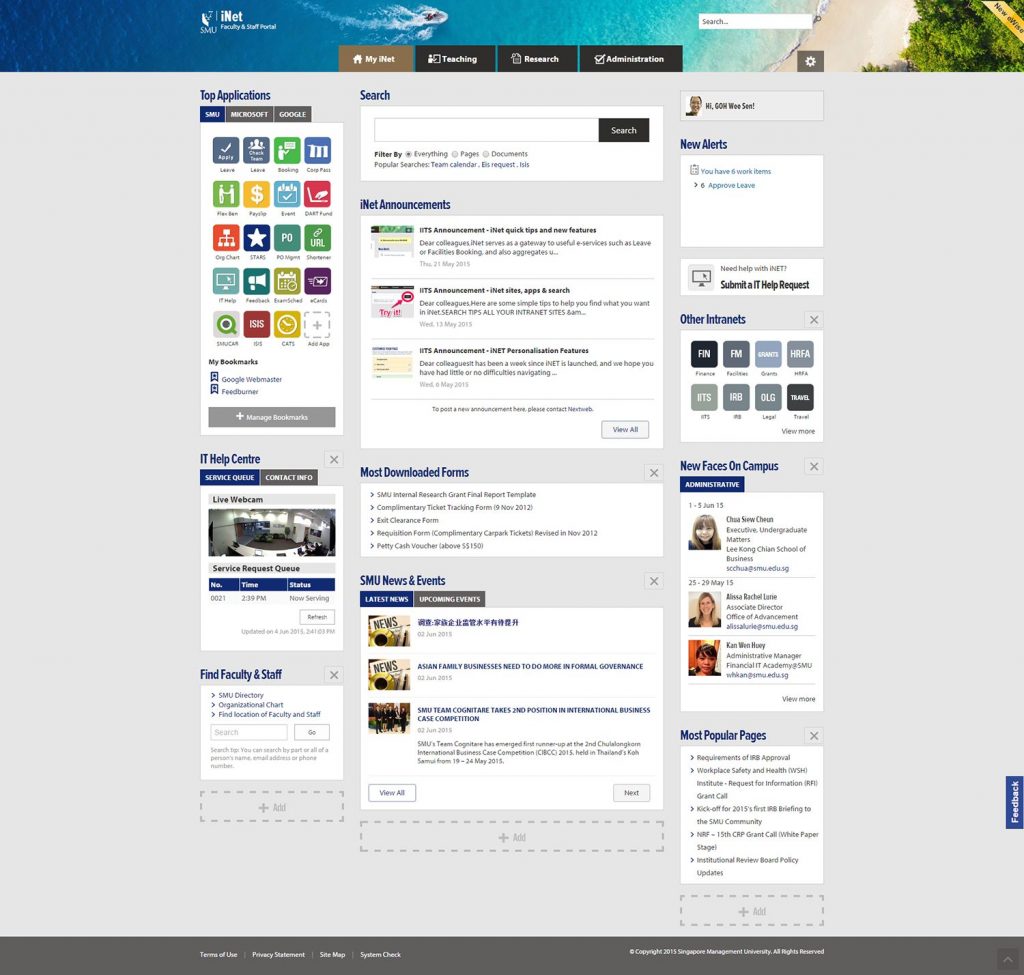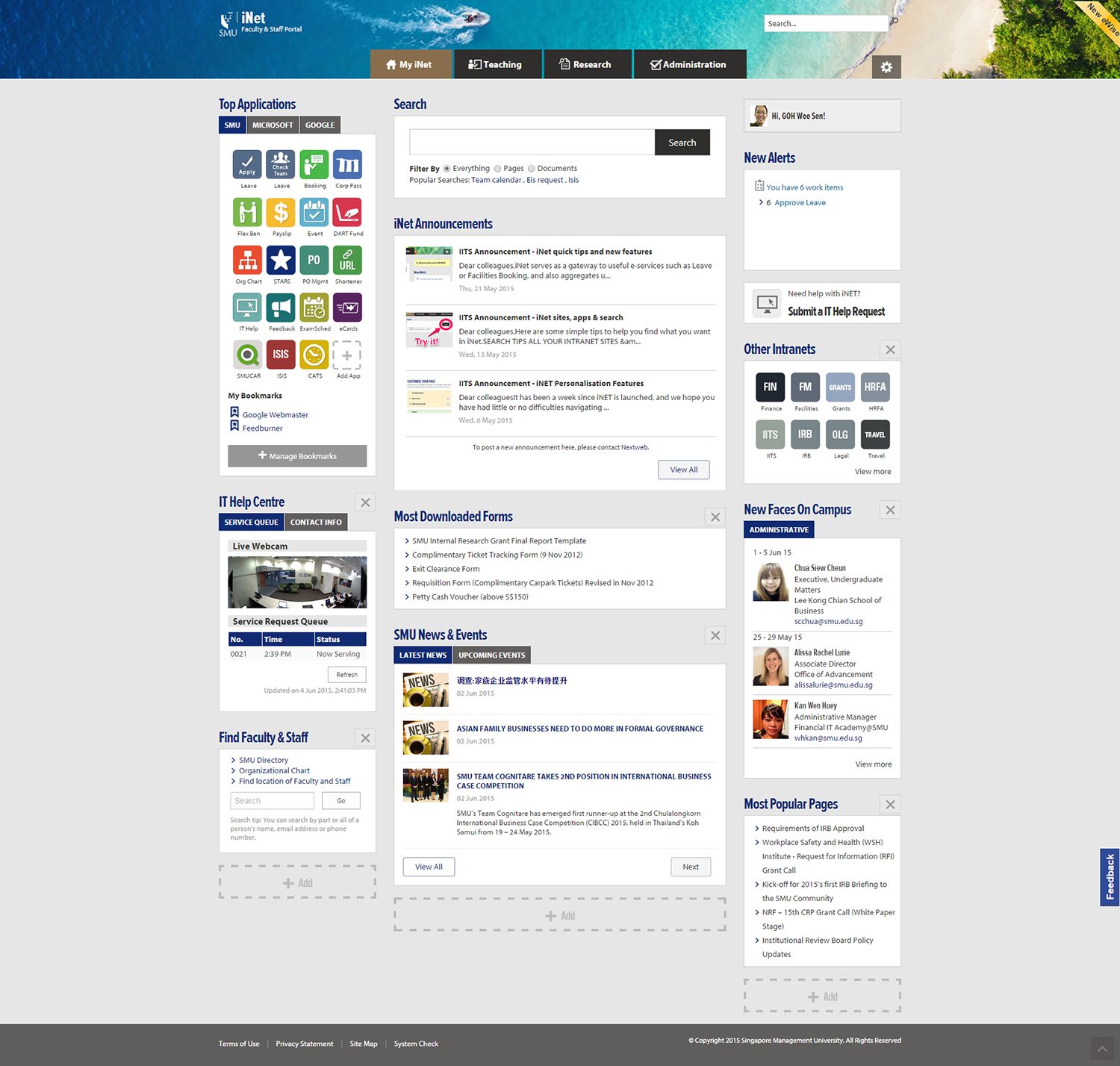 * Screenshot remains the copyright of the entrant, and may not be reproduced without written permission.
Singapore Management University: Thinking creatively to deliver a great intranet
Singapore Management University (SMU) has created a new intranet for 1,100 faculty and staff. Built in Office 365, iNet also integrates with various other technologies. The intranet is mobile-enabled and features publishing, collaboration and search as well as access to over 30 applications through single sign-on, and a variety of unusual features.
The development team have used an agile methodology and creative thinking to deliver an intranet which is firmly focused on the user experience. The intranet is projected to save SMU 1.5 days per member of staff and is a vast improvement on the previous iteration.
Why this won a Gold award
The scope of this intranet is very wide, covering publishing, collaboration, employee services, business solutions, single sign-on, mobility and more.
The team has successfully taken a best-of- breed approach, integrating various different technologies in a challenging environment.
The creative development path the project team took has ensured a strong focus on the user experience, free from the normal constraints of SharePoint.
The intranet is packed with nice features and approaches, including the automated new starter newsletter and the incorporation of website content.
The projected time savings are considerable.
Half of SMU's staff have customised iNet.