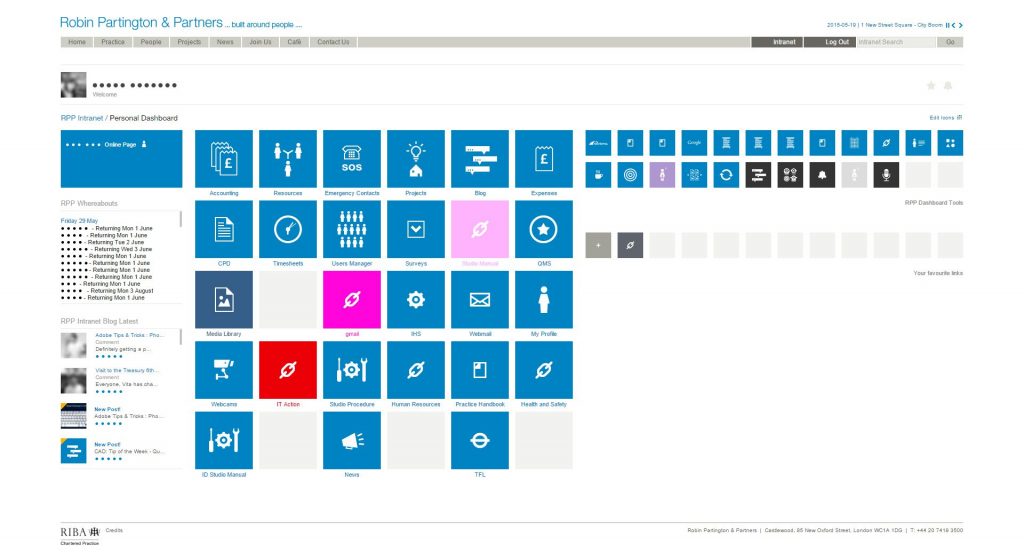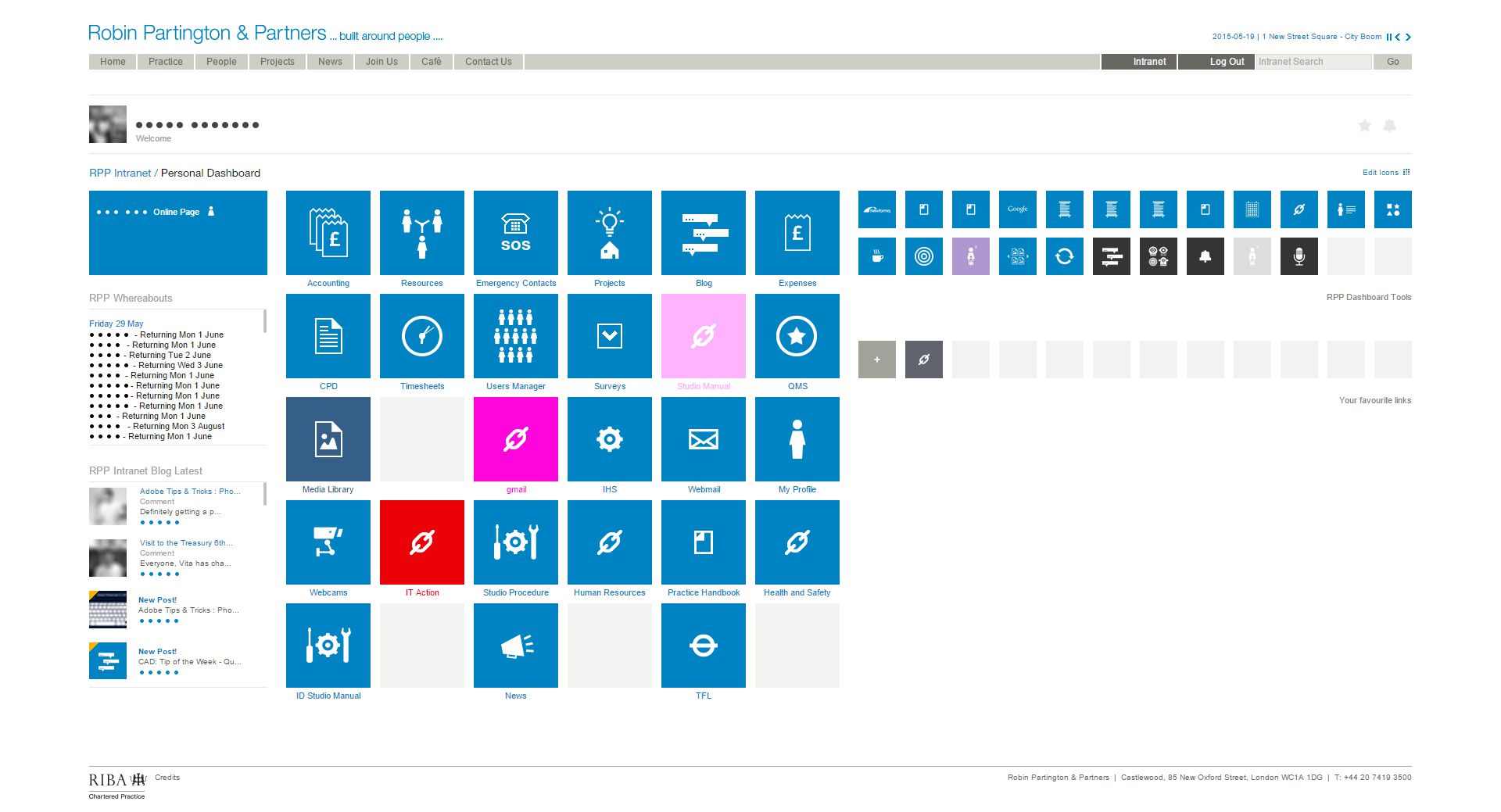 * Screenshot remains the copyright of the entrant, and may not be reproduced without written permission.
Robin Partington & Partners: Evolving a powerful digital workplace
Small architectural practice Robin Partington & Partners has built a custom digital workplace from scratch. This has been developed iteratively step by step, delivering systems which cover project management, financial planning, resourcing, expenses, payroll, reporting, communications and more. Systems are linked so that there is a single point of truth for all data.
Innovative designs to represent data have had input from the architects and influence from the design culture of the organisation. The intranet has had significant impact with high adoption, cost reduction and process improvement.
Why this won a Gold award
It's rare to see so many core processes being run solely through the intranet in such a coordinated way, meaning this is a true custom-built digital workplace.
The design strongly mirrors the company's own processes and culture – the intranet is totally wrapped around the way people work.
The intranet has had a significant impact by improving processes and enabling easy access to critical information.
The designs are rich and attractive allowing very detailed data to be easily accessed within the organisation.
There's an admirable ambition behind this digital workplace which prefers to develop effective solutions rather than accept compromises from vendors.
There is even some integration with the RPP website with employee profiles.
Full case study
Obtain the 15-page case study, packed with real-world screenshots and insights that will inspire your leadership team, and help you deliver a successful project.