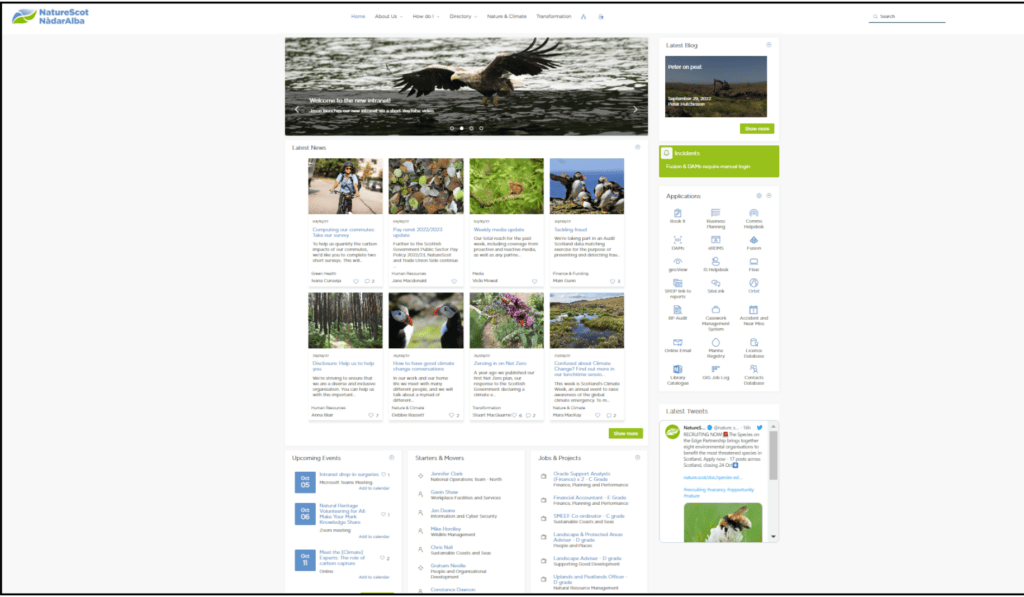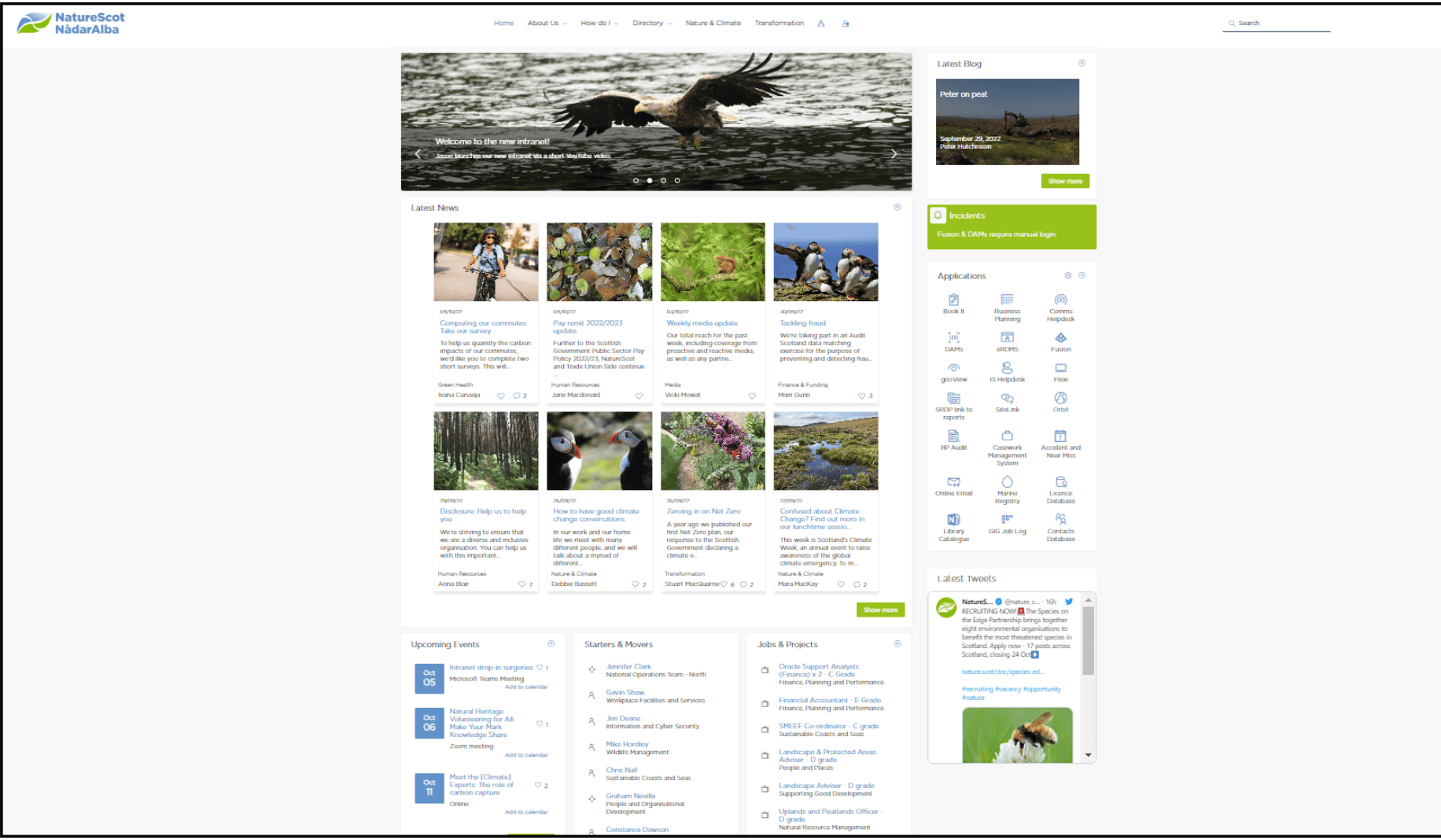 * Screenshot remains the copyright of the entrant, and may not be reproduced without written permission.
NatureScot: Managing a highly engaging intranet project
Scottish government department NatureScot has created a new intranet based on SharePoint Online and the Involv 365 platform. A detailed project methodology has been applied that includes user research, a content audit, governance and publishing model, ongoing engagement and more. Levels of interest from employees have been strong throughout the project.
The intranet has been rolled out as part of a wider Microsoft 365 program with an ambitious timeline. This includes the launch of Yammer/ Viva Engage. Notable features on the new intranet include an extensive collection of 'How do I' pages, the use of images from nature to emphasise organisational purpose, integration of people profiles and Teams and a special 'accessibility mode' that makes the intranet more accessible. Initial adoption levels for both the intranet and Viva Engage have been high.
Why this won a Silver award
The implementation methodology is very well considered, and follows multiple good practices.
The engagement and change management throughout the project is excellent, for example resulting in strong attendance at update meetings.
The commitment to improving accessibility is both admirable and innovative, resulting in the development of the accessibility mode, working in partnership with relevant inclusion network groups.
There's some strong discovery work that runs throughout the project, with some imaginative approaches including sourcing office photos via a competition.
The approach to content governance and channel use is well thought-through.
The adoption of Viva Engage/ Yammer is strong despite only recently launching.
The adoption levels on the intranet are also very good.
Full case study
Get a copy of the full case study as part of the 2023 Intranet & Digital Workplace Showcase report. This is packed with real-world screenshots and insights that will inspire your leadership team, and help you deliver a successful project.