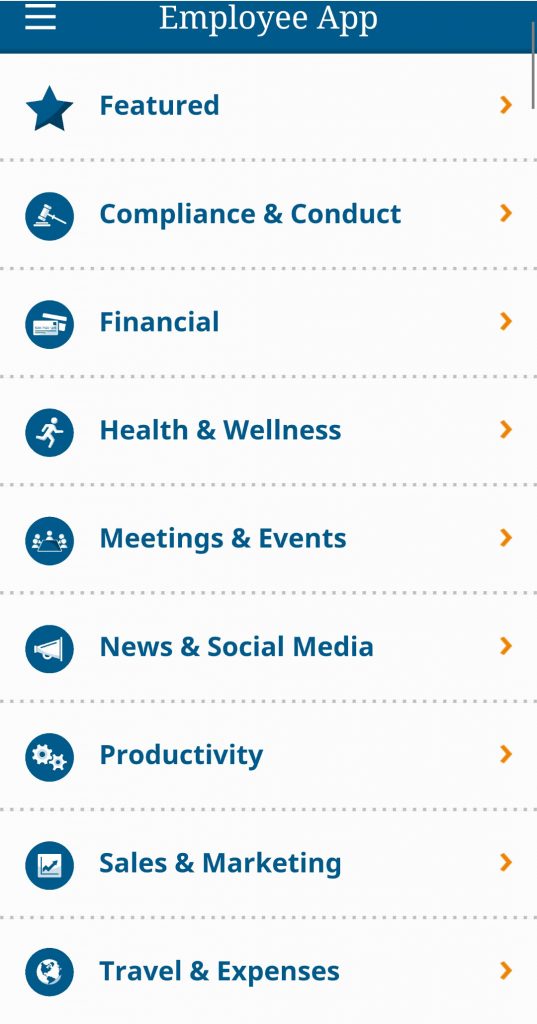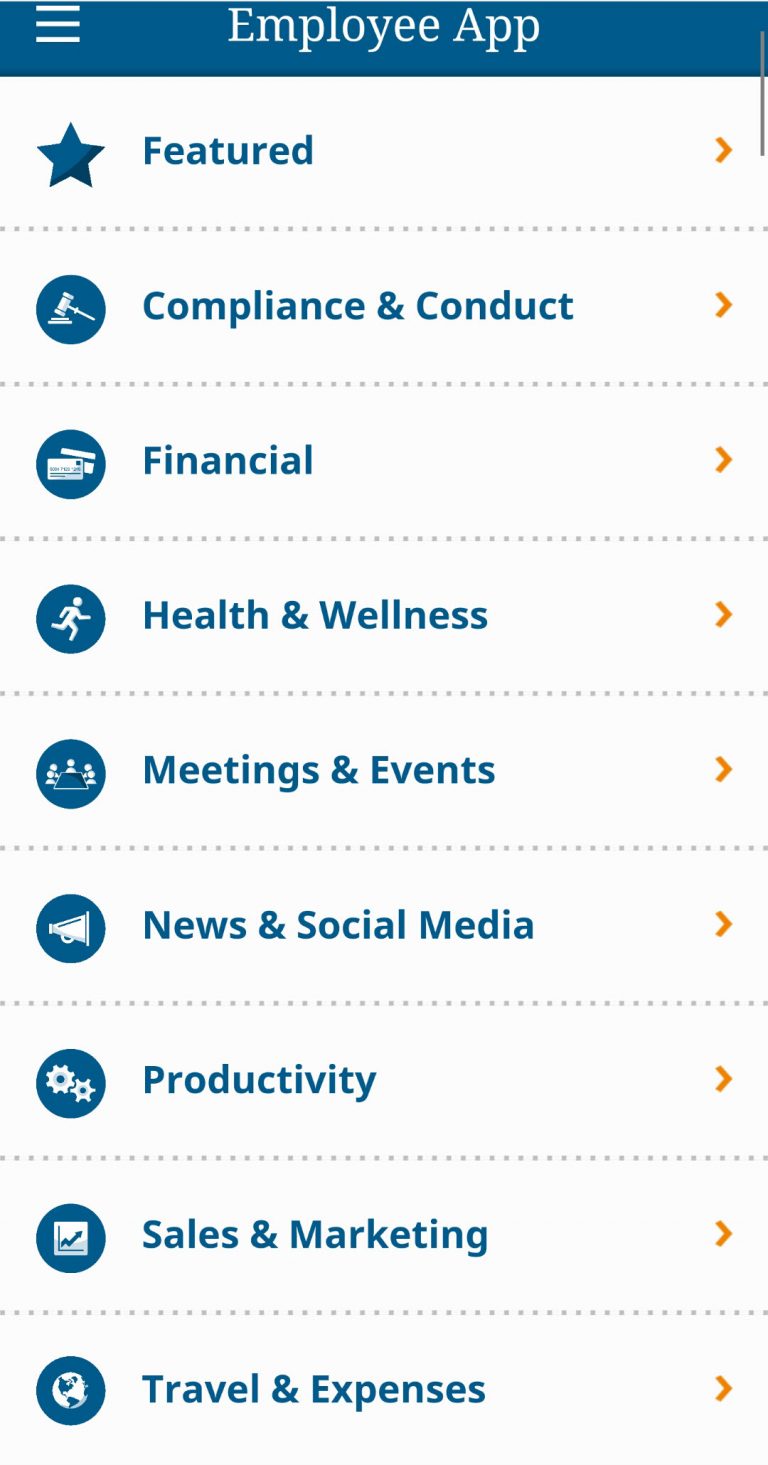 * Screenshot remains the copyright of the entrant, and may not be reproduced without written permission.
McKesson: Setting up a mobile centre of excellence
In order to drive a series of apps for employees which principally open up content available on the intranet, global healthcare company McKesson has created an Employee App Center, a 'light' version of an app store.
To minimise risk and ensure a consistent experience for employees, a cross- functional governance structure called the Mobile Center of Excellence has been set up involving Communications, IT, HR, Security and Legal. This has agreed a series of standards, best practices and a standard process which brings an idea for an app through scoping to development to appearing on the app store.
Why this won a Gold award
It's very rare to set up a cross-functional governance structure like the Mobile Center of Excellence covering mobile apps, where the initiative has been driven by the intranet team.
There's an excellent emphasis on an end-to- end process which covers all the major steps needed to get an app into the app store.
It's a smart move to involve HR, security and legal functions right from the beginning, preventing the kinds of barriers which are common in some other organisations.
The apps are clearly opening up new possibilities for connecting with employees who do not have access to PCs.
The approach to governance could be extended to the wider digital workplace.
Full case study
Obtain the 11-page case study, packed with real-world screenshots and insights that will inspire your leadership team, and help you deliver a successful project.