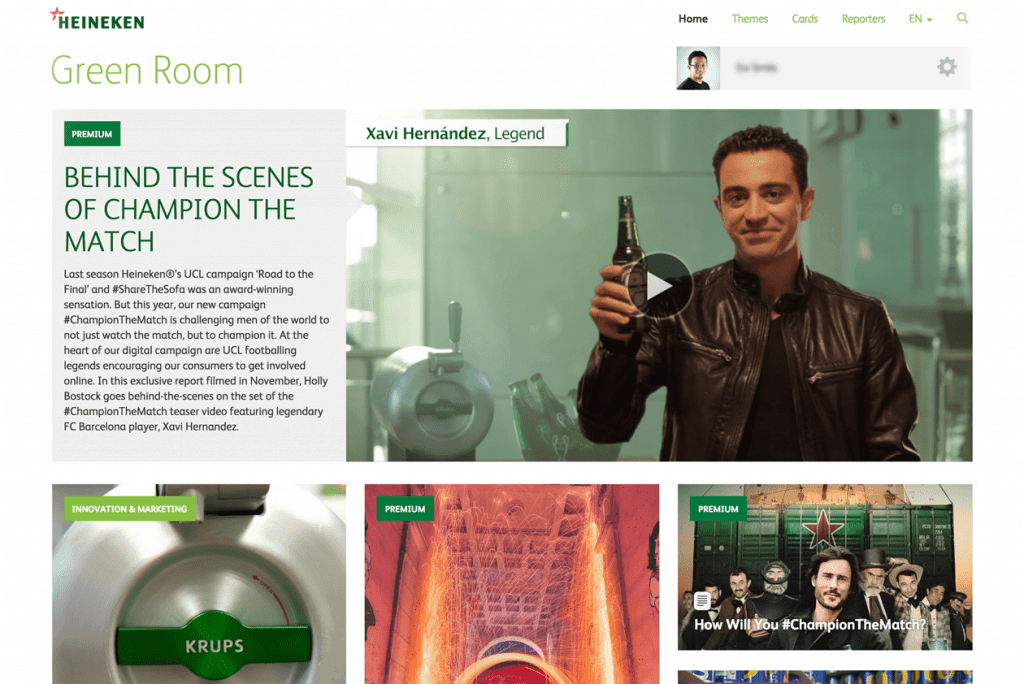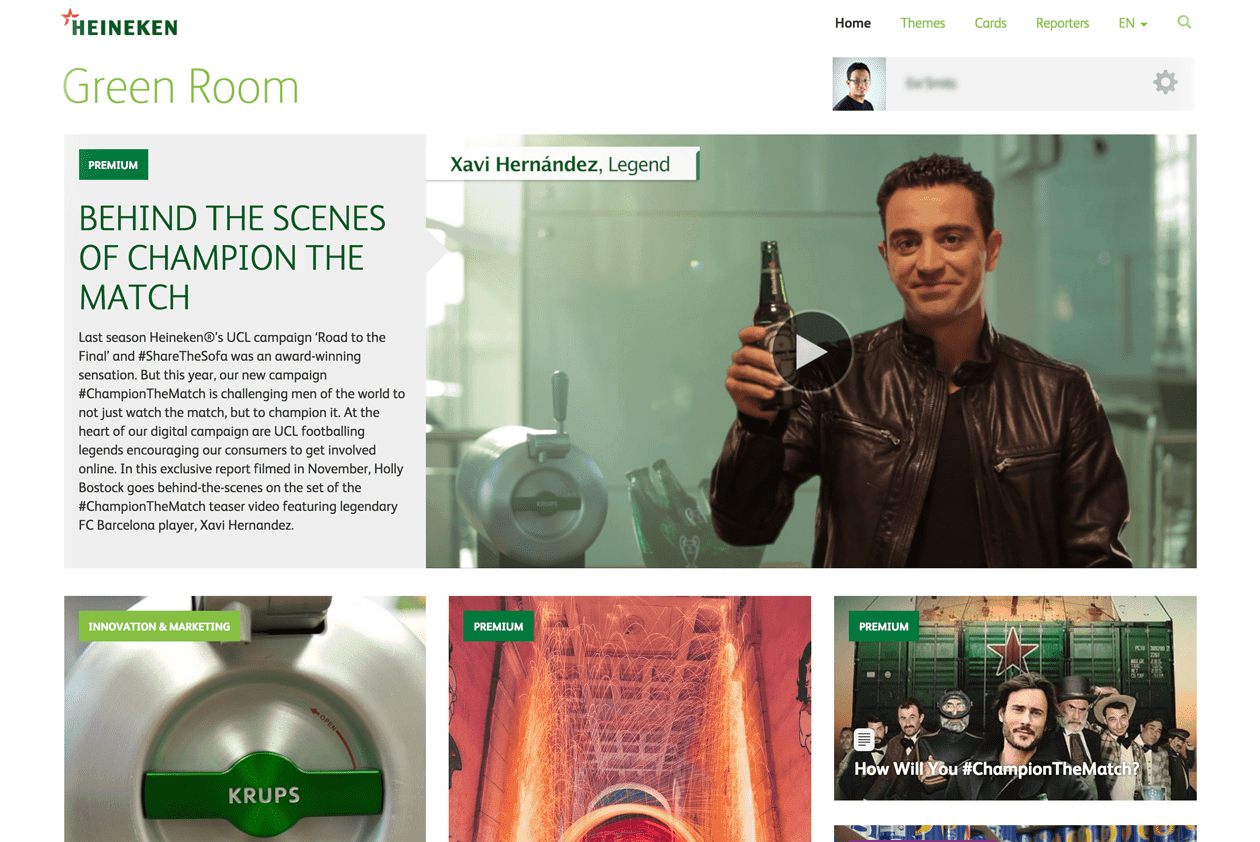 * Screenshot remains the copyright of the entrant, and may not be reproduced without written permission.
HEINEKEN: Sharing employee stories inside and outside
HEINEKEN has set up a portal for employee stories and other information about their brands. While all content is accessible internally, 70 per cent of it can also be viewed externally. The Green Room focuses on video reports made by a group of employee reporters. The reports are produced to a high quality standard.
The portal supports employee advocacy by encouraging the sharing of stories on external social media. as well as sharing global insights. The Green Room replaces two existing digital channels.
Why this won
Allowing internal content to be published externally is unusual and a great way to support employee advocacy.
The employee reporter concept is very well executed with users able to initiate stories and the end results very high quality.
While the impact of an internal communications initiative is hard to quantify, this solution has produced substantial cost savings from the channels it replaced.
This is an attractive design with some nice features designed to enhance sharing via social media, for example with sharing options shown when a card is flipped twice.