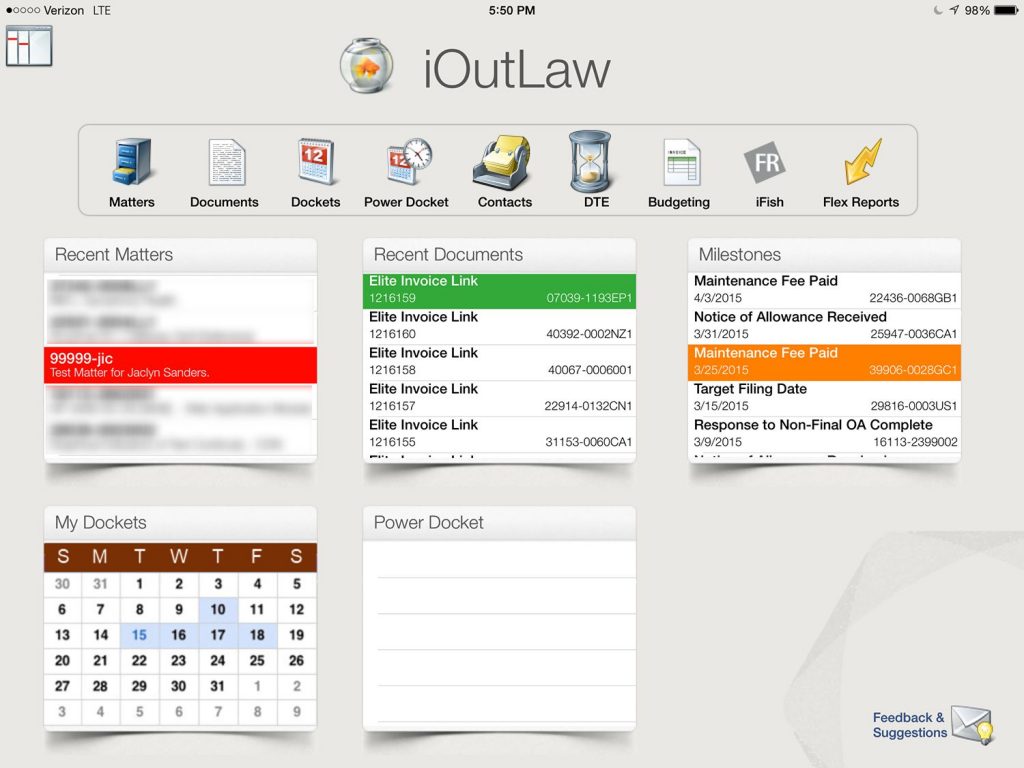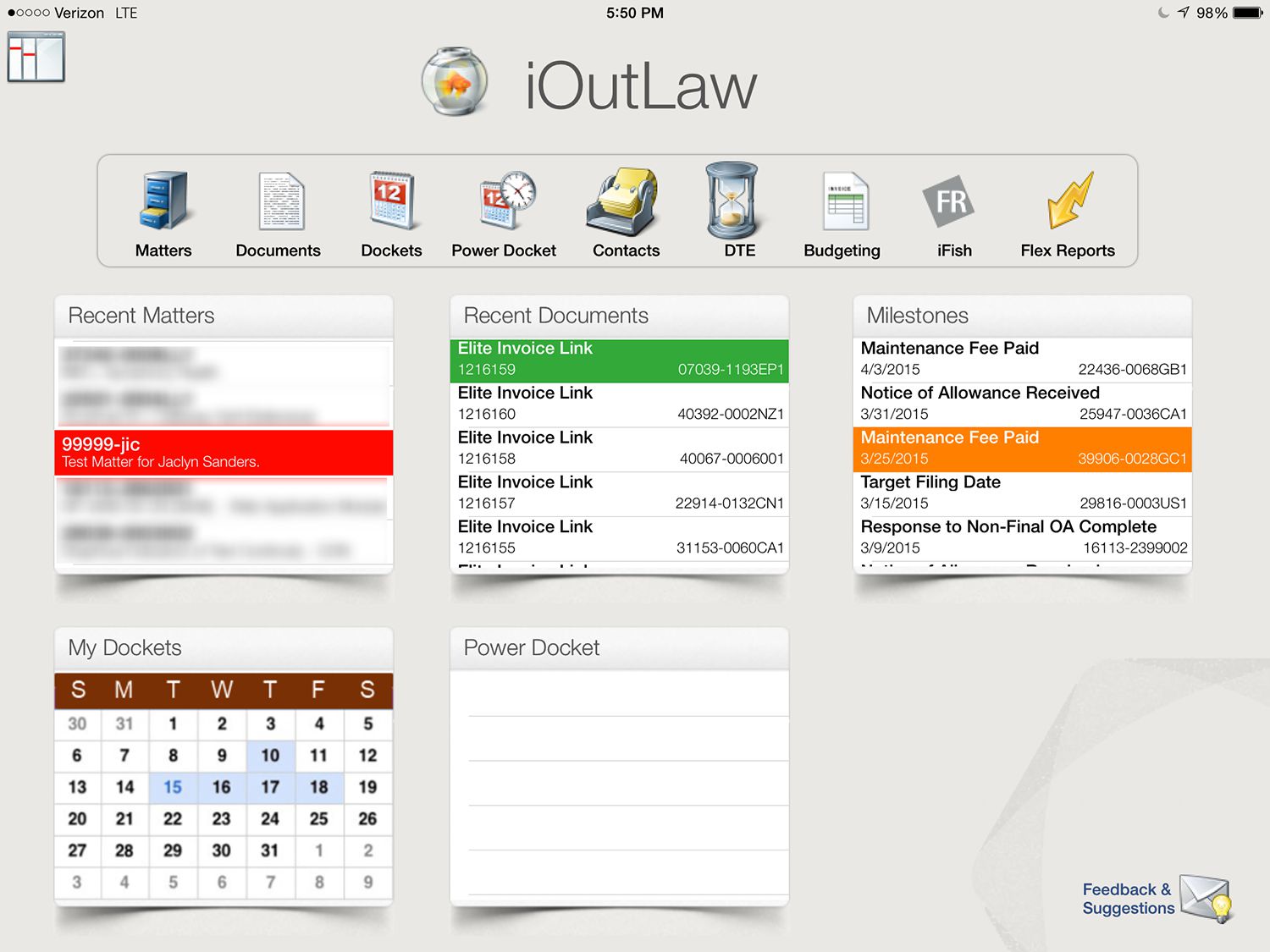 * Screenshot remains the copyright of the entrant, and may not be reproduced without written permission.
Fish & Richardson: Empowering attorneys on the go
Legal firm Fish & Richardson has created a mobile version of their Outlaw legal desktop application.
This gives access to matter information, documents, cases, contacts and other information critical to the daily work of attorneys. Delivered as an app for iPads, iOutlaw is being used by attorneys when travelling, at client offices and even within the Fish & Richardson office.
The app is also being used to impress clients and potential clients in pitch situations.
Why this was commended
This is an app which is delivering benefits both by enabling work from remote locations, and in helping to win new client work.
The access to data and documents from core systems is extensive, focusing on what attorneys really need in their everyday work.
The project team has successfully navigated the demands of risk while being able to provide good mobile access to potentially sensitive data.
The firm is using the app in conjunction with a BYOD program, leveraging a high level of adoption of and engagement with iPads within the firm.