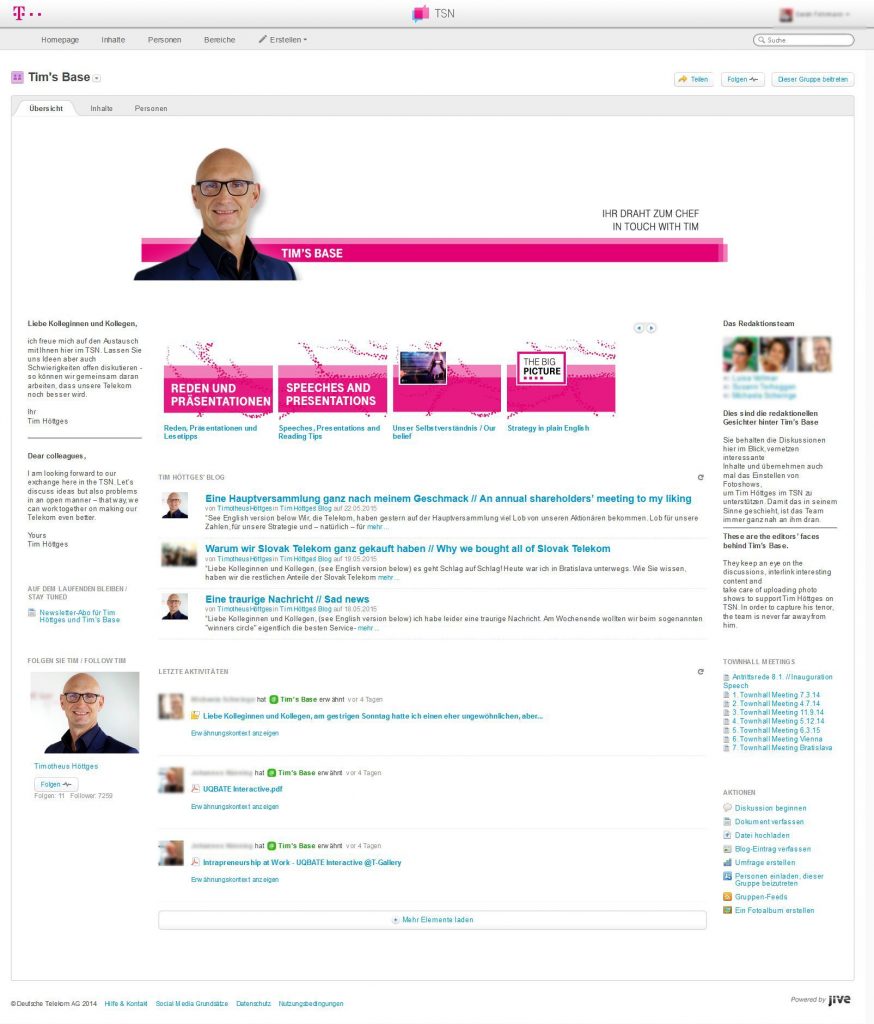 * Screenshot remains the copyright of the entrant, and may not be reproduced without written permission.
Deutsche Telekom: Adding value to an internal social network
Since 2012 Deutsche Telekom has operated an enterprise social network based on Jive software. The team has delivered a number of enhancements and customisations including a reporting and metrics dashboard, an algorithm to measure activity, and a sharing plug-in which allows users to comment via the social network on other digital channels.
The platform is also being used for internal communications through a CEO blog and a magazine. A number of success stories characterise the impact of the platform including examples of helping customers, and driving innovation.
Why this was commended
This is a very solid social network implementation with good levels of adoption, based on principles around transparency and the ability for all employees to contribute.
The customisations that Deutsche Telekom has implemented have been well thought out, particularly the reporting and metrics dashboard and related algorithm.
The leadership communication from the CEO sets a good example for other managers – and you can even book him for a personal meeting!