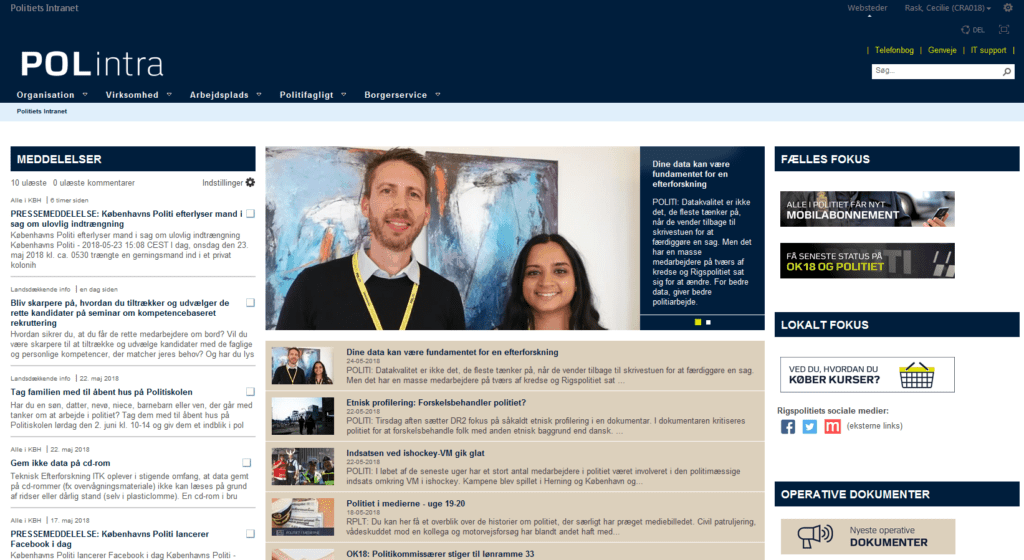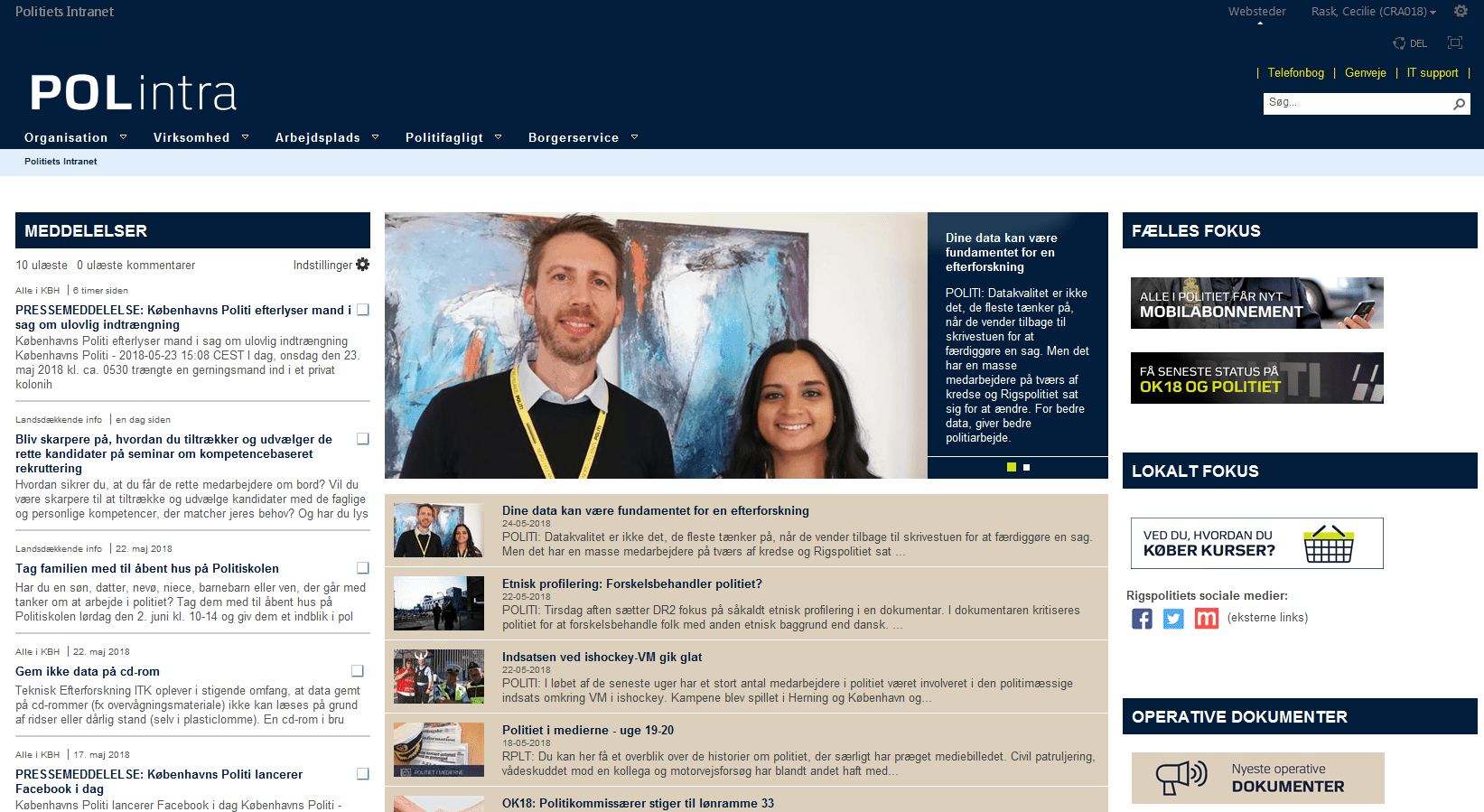 * Screenshot remains the copyright of the entrant, and may not be reproduced without written permission.
Danish National Police: Delivering an improved intranet and search
Danish National Police has launched a new SharePoint-based intranet which provides targeted content to users within police districts. National and district-level documents and pages are now presented together seamlessly. There has also been an extensive investment in improving the search experience and the accuracy of results.
Many of these changes have been made possible by strong governance, an extensive metadata scheme for tagging documents and pages, and the consolidation of a number of different document types.
Why this won a Silver award
There's some excellent work in developing the right approach to metadata which powers both personalisation and search.
The improvements to search are very well- executed – we like the emphasis on the whole search experience and training and engaging content owners.
The governance on the intranet has been very well thought through, allowing for the balance between global and local content, and leaving the team in a position of strength to keep on improving the intranet.
It's very refreshing to see an intranet steering group with such high profile members, and one which continues to be active after the project has been completed.
Full case study
Get a copy of the full case study as part of the 2018 Intranet & Digital Workplace Showcase report. This is packed with real-world screenshots and insights that will inspire your leadership team, and help you deliver a successful project.