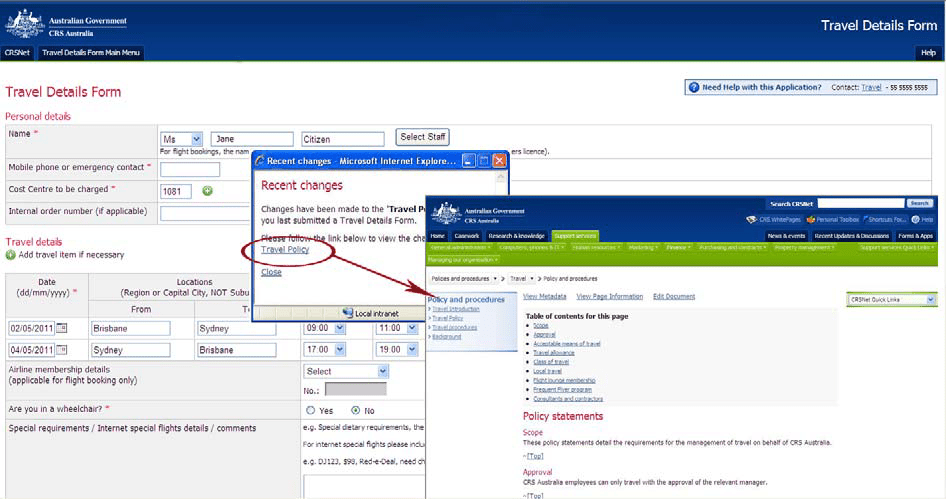 * Screenshot remains the copyright of the entrant, and may not be reproduced without written permission.
CRS Australia: Just-in-time-content
Based on the simple idea of producing links to supporting content when users are completing tasks, Australian government agency CRS Australia has come up with a well executed project for their 'Just in time content' concept.
Through a combination of the clever use of metadata and the exploitation of an intranet already rich with integrated applications, users are provided links to relevant content at the point when a form is being completed. The killer twist is that the links are personalised to content that individuals have not visited before, or has been significantly modified since the last visit.
Why this won
This submission is an excellent example of the execution of simple idea that has a big impact on users – the return of timely relevant content delivered exactly at the point when it is needed.
This is a very clever use of a combination of readily available data and the exploitation of integrated systems to do something with real value – all with results returned in a very user- friendly manner.
The nuance of referencing content where there has been a 'significant' change since the user last logged on is a particularly innovative feature.
Full case study
Obtain the 9-page case study, packed with real-world screenshots and insights that will inspire your leadership team, and help you deliver a successful project.