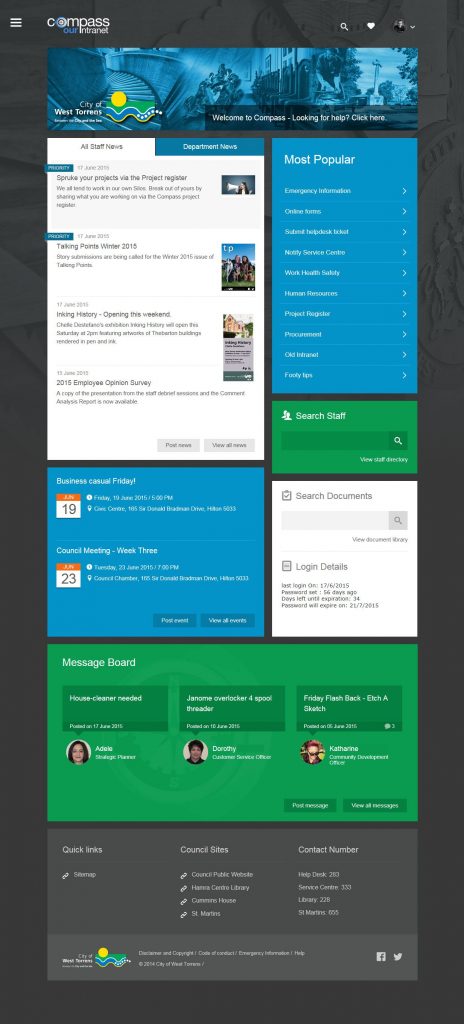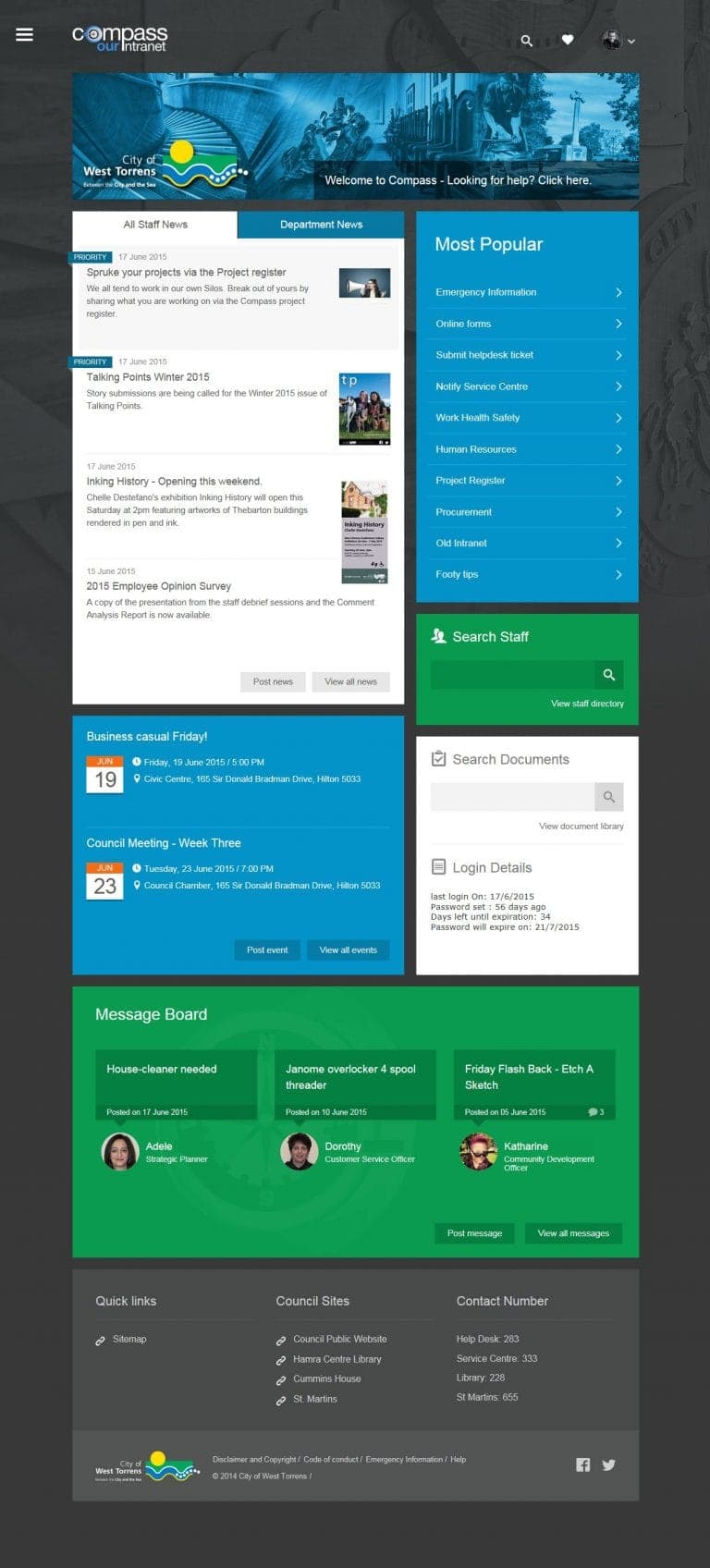 * Screenshot remains the copyright of the entrant, and may not be reproduced without written permission.
City of West Torrens: Creating a modern and effective intranet
The City of West Torrens has introduced a new intranet for its 300 staff to replace an old underperforming one. The intranet includes a simple, attractive and modern design. A decentralised approach to publishing allows any staff member to post content.
Additional features include integration with the council's document management system, enhanced search and the introduction of several online forms to improve processes.
The intranet has been popular with employees, in particular extending communications to staff in the council depot via a touchscreen in a communal area.
Why this was commended
The design is unusually simple, uncluttered and straightforward, helping to engage staff.
Allowing all staff to post content is relatively unusual in a local government intranet.
There are some unusual features which are delivering value, for example the induction process linked to the staff profile.
The intranet has focused on key areas of value such as delivering search, document management and using online forms.
The intranet has helped to extend reach of digital communications to frontline staff through a mix of service-led content, targeted news and the use of a large touchscreen.