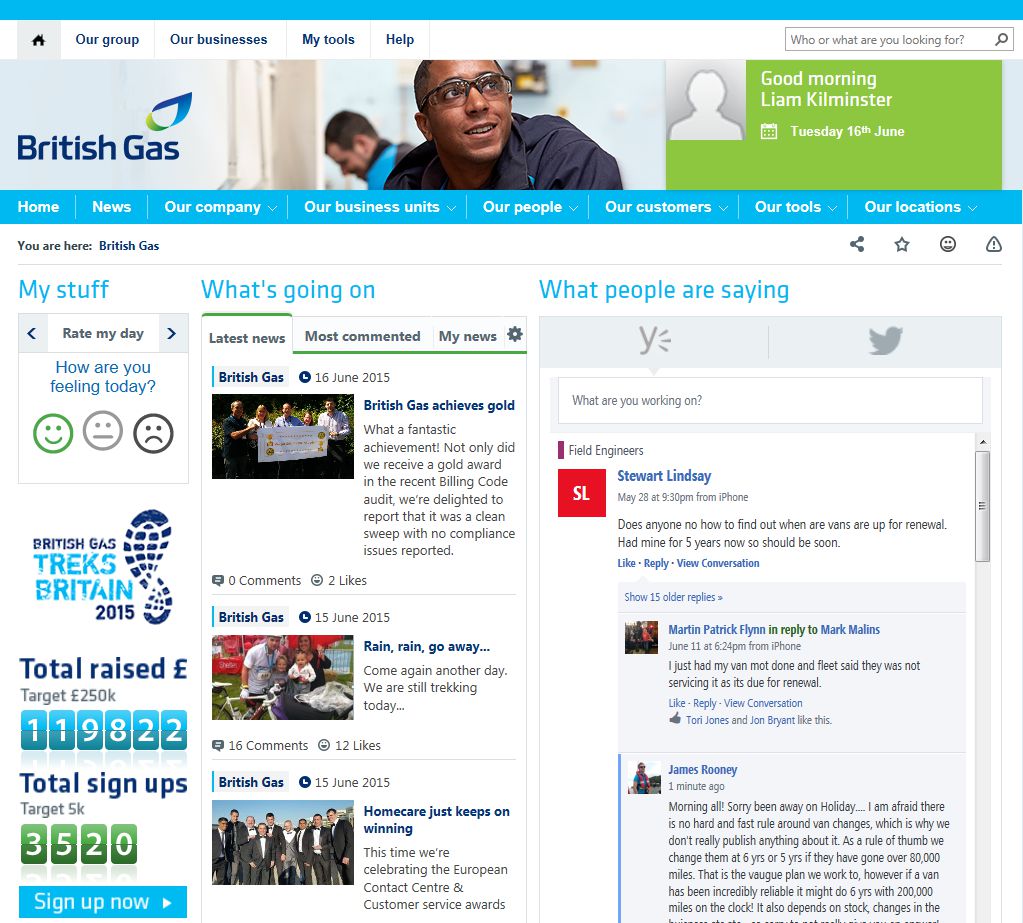 * Screenshot remains the copyright of the entrant, and may not be reproduced without written permission.
Centrica: Driving social and supporting the frontline
Centrica has introduced a new SharePoint 2013 intranet with Yammer integration. As part of the upgrade several new features have been introduced including an internal and external social feed on the homepage and various HR areas and Yammer feeds within Team Sites.
Focused knowledge areas to support frontline staff in call centres have also been introduced. To embed new ways of working, a campaign to drive Yammer adoption has been carried out.
The overall result has been very good levels of adoption of social tools and increases in efficiency across the business.
Why this was commended
The team has made an intranet redesign more effective by introducing a wide range of highly targeted features with both a business and engagement focuses.
There is some nice work with standalone knowledge bases serving the needs of frontline staff for both residential and business customers.
The inclusion on the homepage of the unfiltered external Twitter feed including positive and negative comments helps increase awareness of customers.
The combination of a top-down and bottom-up approach together with relevant business uses has been successful in driving Yammer adoption.