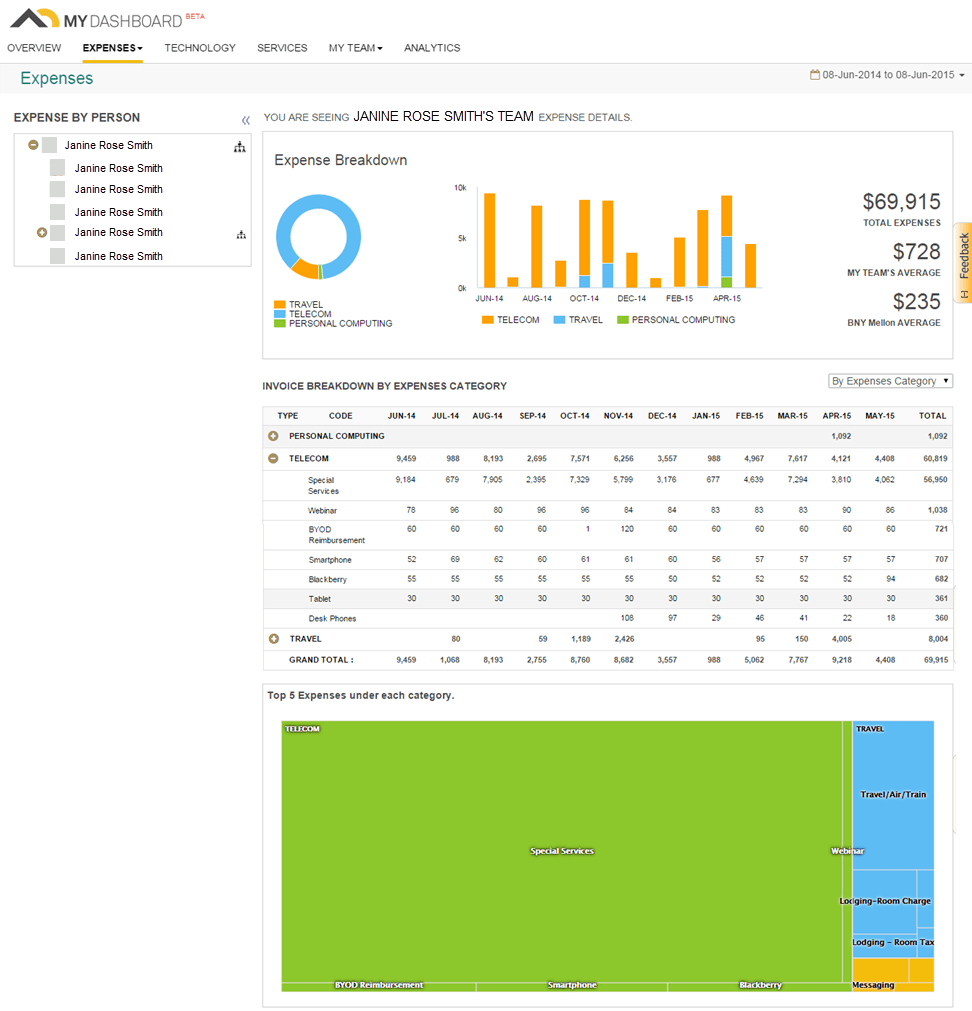 * Screenshot remains the copyright of the entrant, and may not be reproduced without written permission.
BNY Mellon: Changing user behaviour with big data
BNY Mellon's MyDashboard delivers a personalised dashboard for employees and managers to view different data relating to their personal and team use of different systems. This covers everything from communications to training to collaboration. The range of metrics available is very detailed.
The dashboard is available through the intranet with an additional homepage widget. The site is already resulting in cost efficiencies and changes in user- behaviour. Service owners can add additional metrics.
Why this won a Gold award
A dashboard with individual user-level data covering so many different areas has rarely been achieved on this scale.
The dashboard is closely aligned to the company strategy of creating an evidence- based culture which will ultimately drive better client service.
The solution already appears to be reducing costs, changing behaviour and also driving compliance, for example encouraging better governance of SharePoint sites by exposing the true cost of systems.
An intranet homepage widget helps drive adoption.
The solution is built for the future with service owners allowed to introduce new metrics and a planned integration of tasks.