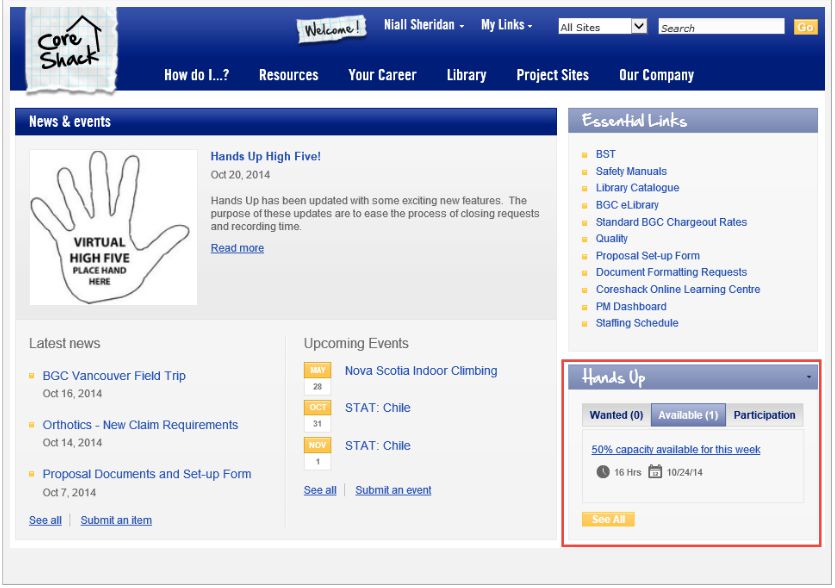 * Screenshot remains the copyright of the entrant, and may not be reproduced without written permission.
BGC Engineering: Addressing short-term resourcing needs
BCG Engineering has created an intranet- based app to connect employees with time available to those who need immediate help on projects.
The app works by employees declaring their available time or their project needs. Workflow, time- recording, reporting and an intranet homepage web part help to improve the process.
The app has resulted in over 250 hours saved as well as promoting connections and a culture of working together.
Why this was commended
Short-term resourcing is a big issue for consulting firms and this is a lightweight and effective solution to tackle this problem.
The design is simple and straightforward with additional workflow, while also working alongside the firm's time-recording system.
There are significant soft benefits around helping to drive collaboration and connections, as well as a 'One Team' culture.
This is an innovative example of using the intranet to add value by addressing an obvious business issue.