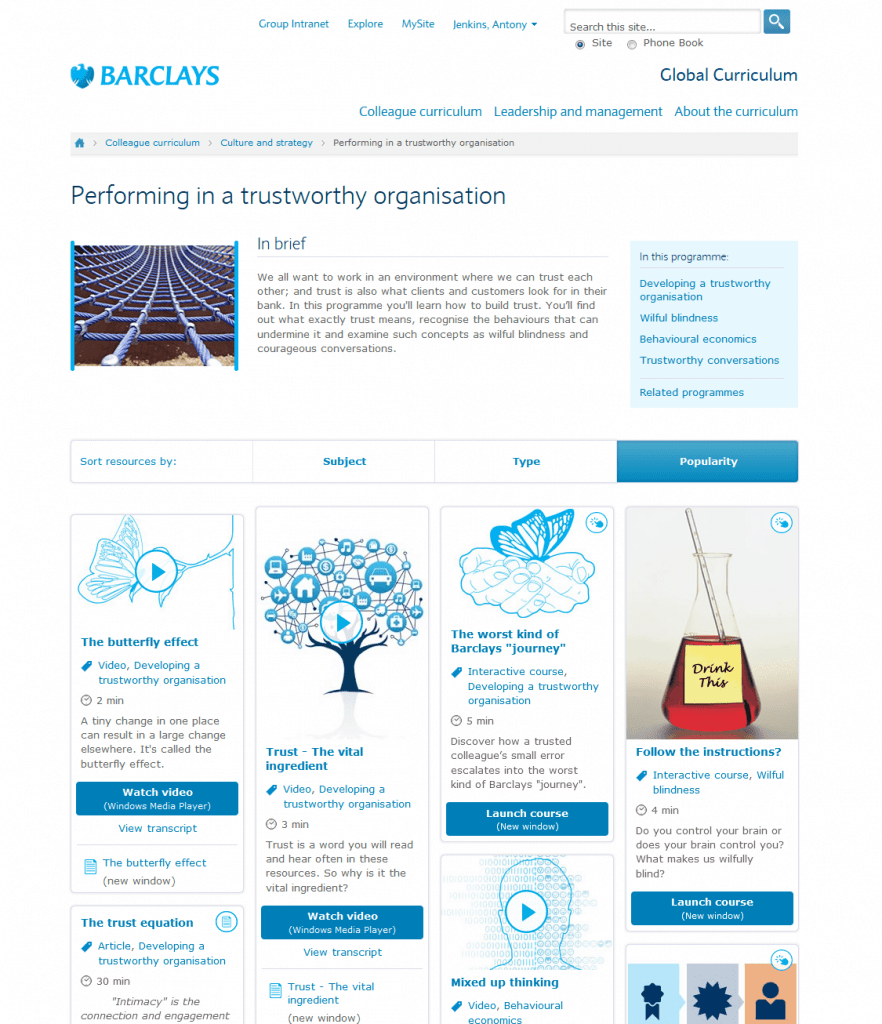 * Screenshot remains the copyright of the entrant, and may not be reproduced without written permission.
Barclays Bank: Empowering staff to manage their learning
Barclays Bank has created a learning environment focusing on a common curriculum for all global employees. Taking influence from social media channels such as Pinterest, content from different sources is presented as cards. Multiple formats include video and articles. Content can be filtered by theme, popularity and content type. The site is accessible and available on all devices.
This 'untraditional' presentation of learning content is designed to give employees complete control of their learning by providing bite-sized content which is on- demand and easy to access.
Why this won a Gold award
The user experience is more like external social media or a MOOC, completely different to the traditional learning management system.
The design is very attractive, making this a learning environment employees actually want to visit.
There's some solid thinking behind the design and the content which trusts users to manage their own learning.
Delivering a channel which appeals to such a broad and diverse user base is challenging but the project team has pulled it off.
Good approaches were used during the project including using the centre usually responsible for testing external products.