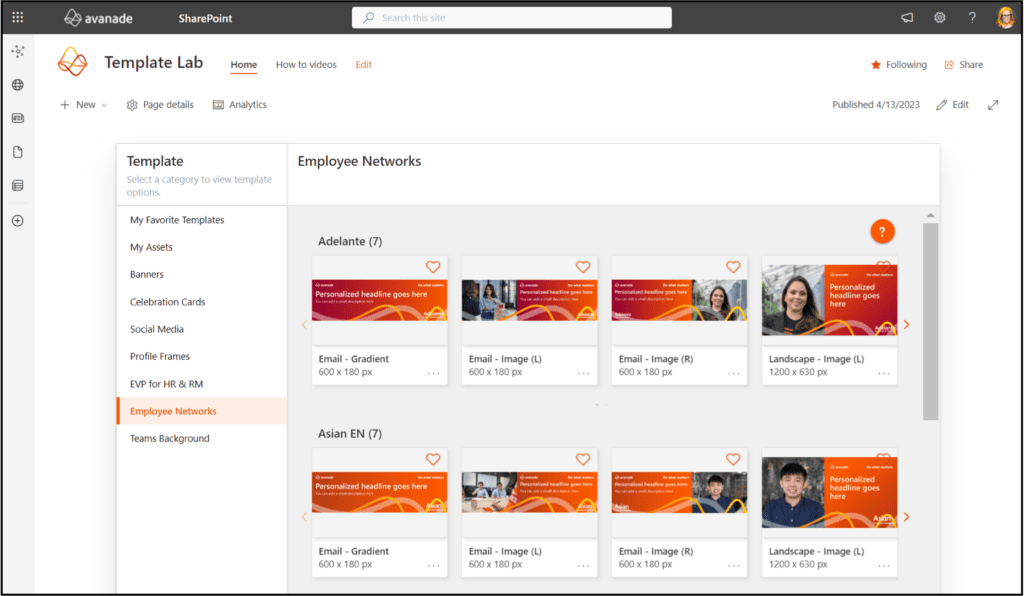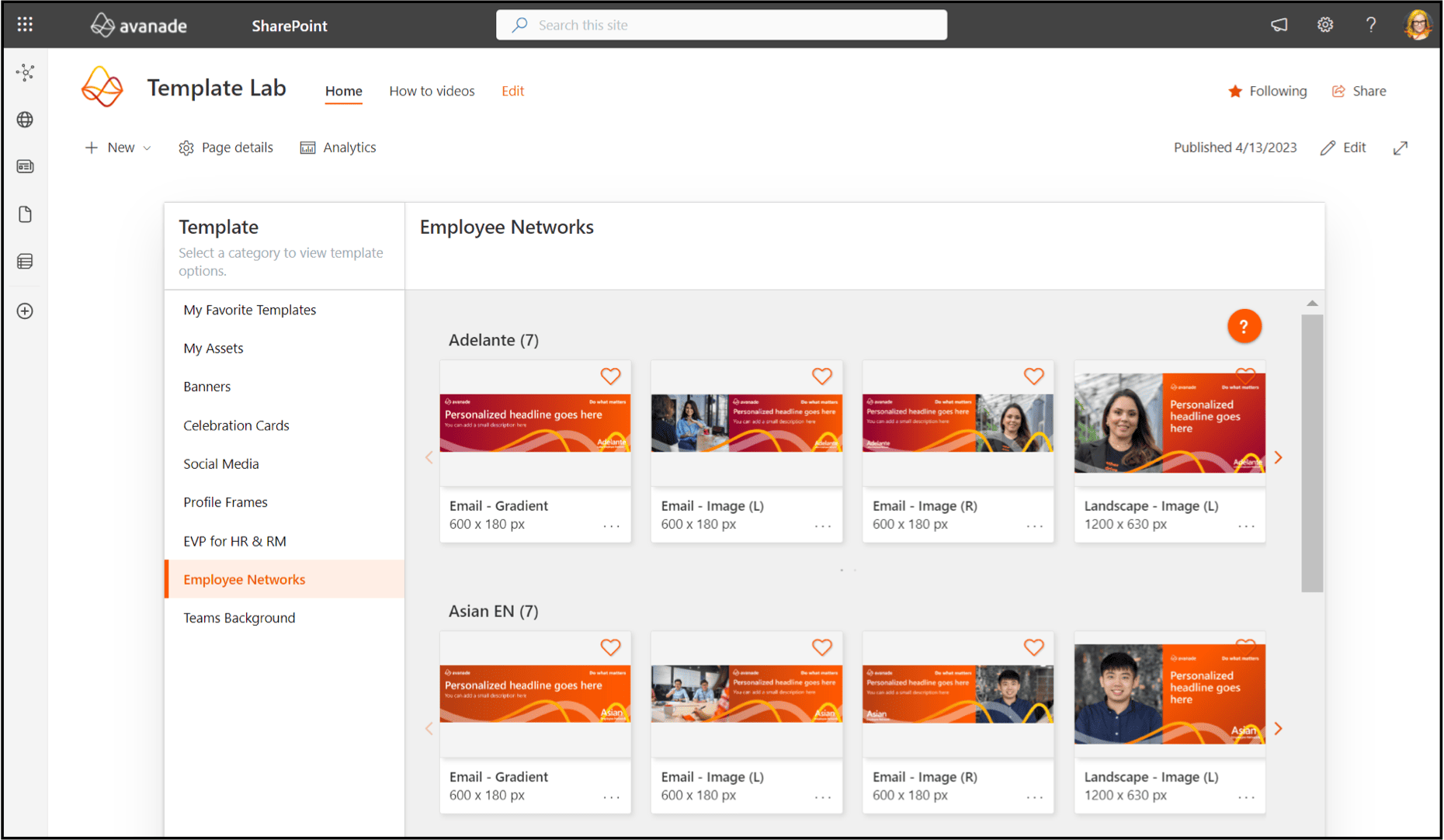 * Screenshot remains the copyright of the entrant, and may not be reproduced without written permission.
Avanade: Delivering a self-serve hub to create brand templates
Avanade has created an internal application called Template Lab that allows employees to create branded assets, covering social media, web banners, and even Teams backgrounds, that can be used both internally and externally. Assets can be configured in different ways, while always ensuring that they are compliant with Avanade brand guidelines. Over three releases, a number of different features have been added to allow a self-serve approach for users to generate assets.
The range of templates covered has also expanded to different employment and HR-related campaigns and celebrations, as well as being used to promote affinity networks within Avanade. The solution has been wholly developed in-house.
Template Lab has saved considerable amounts of time while also reducing the risks of creating off-brand assets. Despite there being no formal launch, the levels of adoption have been encouraging.
Why this won a Silver award
This is a well-implemented solution that covers an increasing range of use cases.
We like the way the solution not only saves time but also ensures all output complies with Avanade's brand standards.
There is a real focus on continual improvement, creating a solution that builds on previous capabilities and also has delivered new features across three development phases.
Despite not being formally launched, the solution has received good levels of adoption.
Template Lab has been built with the future in mind to keep on expanding with additional templates available as new use cases come up.
Template Lab is being used both internally and externally, supporting Avanade's employee value proposition and also diversity and inclusion.
Template Lab successfully leverages the in-house technical skills of the teams who created the solution.
Full case study
Get a copy of the full case study as part of the 2023 Intranet & Digital Workplace Showcase report. This is packed with real-world screenshots and insights that will inspire your leadership team, and help you deliver a successful project.