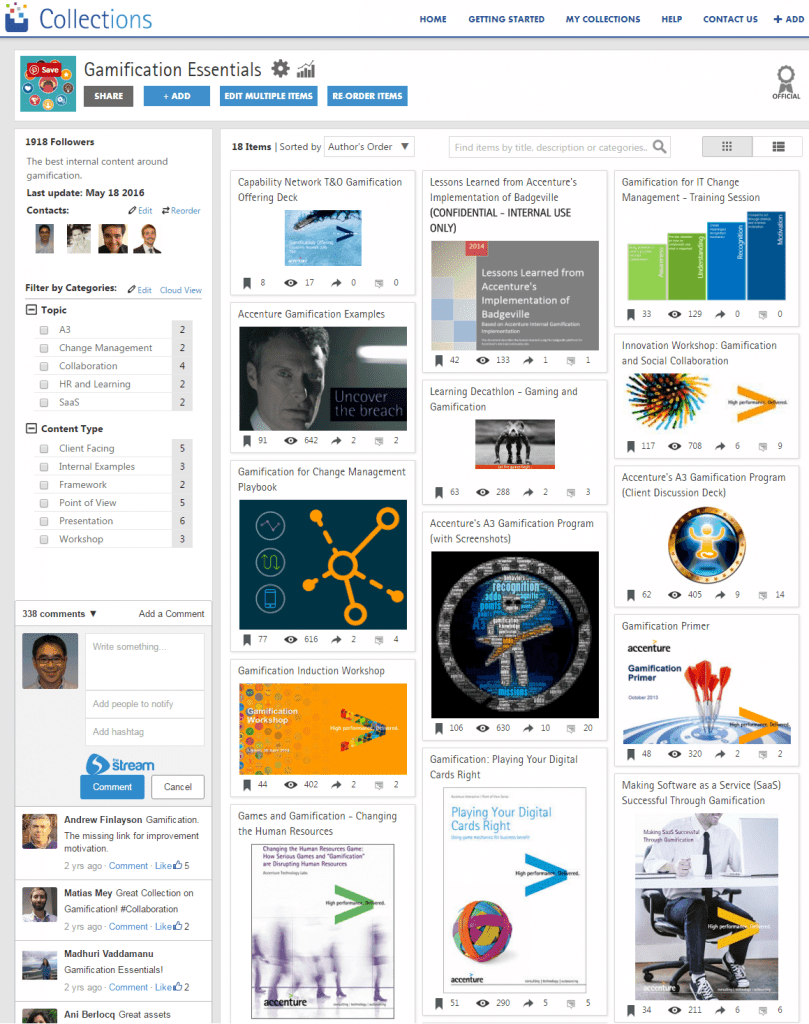 * Screenshot remains the copyright of the entrant, and may not be reproduced without written permission.
Accenture: Creating a pinboard for the enterprise
Accenture's employees need to be able to share and discover knowledge and best practices. To enable knowledge sharing, the company has built a custom Pinterest- style board where employees can share internal and external sources.
The solution is integrated with other digital channels and tools including enterprise search, the intranet, social platform and Accenture's gamification program. A wide set of features means that the tool is highly flexible and can meet a wide number of different use cases. Levels of adoption and feedback from the business are very positive.
Why this won a Gold award
The solution is well designed and fits around the way Accenture employees work.
The depth of features is very strong and unusual for a custom-built product, with a dashboard, social features and the browser plug-in.
The way the tool integrates with other Accenture approaches is clever and helps drive adoption, for example through easy integration on other sites and integration with the social activity stream.
The good levels of usage, positive feedback and evolution of different use cases at the grass roots reflect a strong impact across the company.
Full case study
Obtain the 17-page case study, packed with real-world screenshots and insights that will inspire your leadership team, and help you deliver a successful project.