Winners of the Intranet and Digital Workplace Awards are determined by an international judging panel of intranet experts, located in Australia, Europe and the USA.
See more about this year's judges below:
James Robertson, Founder, Step Two (Australia)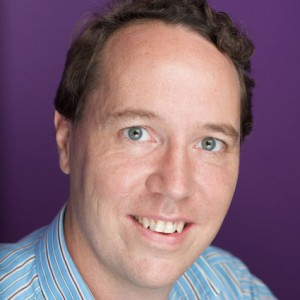 James Robertson is one of the global experts on digital employee experience, digital workplaces and intranet strategy. James is the founder and managing director of Step Two, a vendor-neutral consultancy located in Australia. In this role, he has helped high-profile organisations to develop intranet strategies, both within Australia and internationally.
He is the author of Essential intranets: inspiring sites that deliver business value and Designing intranets: creating sites the work, the two best-selling intranet books in the world.
James has keynoted conferences around the globe, including in the UK, USA, Denmark, the Netherlands, Sweden, Norway, Singapore, Malaysia, New Zealand and Australia.
Rebecca Rogers, Principal Consultant, Step Two (Australia)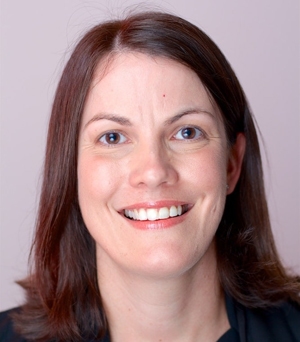 Rebecca is an experienced and successful digital workplace and intranet consultant, with extensive experience in corporate and government organisations globally.  She manages the Step Two Forum, is a principal consultant and senior member of Step Two's leadership team.
Rebecca is able to quickly understand business issues and draw on a wealth of experience to tailor approaches that are both strategic and practical. She has a singular focus on helping teams and practitioners succeed, and with boundless energy, she's known for rolling up her sleeves to get the outcomes that are needed.
She has a passion for UX and human-centred design to create exceptional digital workplaces, intranets and digital employee experiences. She brings an infectious enthusiasm to any setting, with an enviable reputation around the globe as a result of her consulting engagements, presentations and workshops.
As the manager of the Step Two Forum, Rebecca is responsible for supporting practitioners across Australia and around the world, as well as helping build the connections between teams that will last a career.
Susan Hanley, President, Susan Hanley LLC (USA)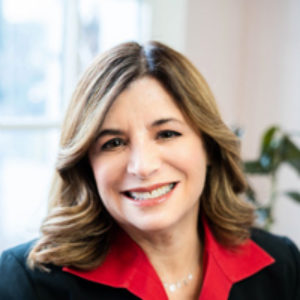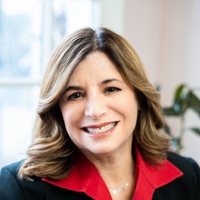 Susan Hanley is a business analyst and information architect specializing in the "people side" of intranet and collaboration solutions. She is a Microsoft Office Apps and Services MVP and the co-author of the Essential SharePoint book series.
Sue's areas of expertise include knowledge management, information architecture, collaboration and intranet strategy, user adoption, governance, and business value metrics. Immediately prior to establishing her own consulting practice, Sue led the Portals, Collaboration, and Content Management practice for Dell Professional Services.
Follow Sue on Twitter or her Essential SharePoint blog for ComputerWorld.
Sam Marshall, ClearBox Consulting (UK)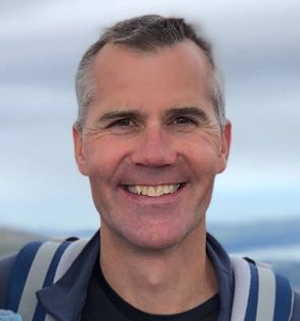 Sam Marshall is the owner of ClearBox Consulting and has specialised in intranets and the digital workplace for over 20 years, working with organisations such as GSK, AkzoNobel, Marie Curie, Sony and Vodafone. His current activities focus on intranet and digital workplace strategy, and the business side of Microsoft 365.
He is a regular keynote speaker at international conferences and has been named a 'Contributor of the year' for his CMSWire column for the past six years running. In 2015 Sam was given the Intranet Now award for 'remarkable contribution to the intranet community'.
Contact: [email protected] or @sammmarshall
Elena Bogdanova, Rivelty.Intranet (Russia)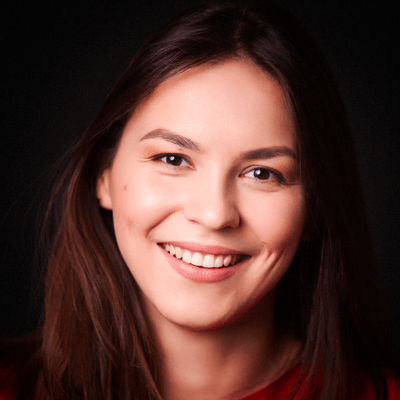 Elena Bogdanova is currently (still!) the only intranet consultant in Russia. Her projects have included delivering digital workplaces for numerous sectors including retail, banks, manufacturing, telecoms and IT. More than 200,000 people in Russia are using intranets that Elena has been involved in .
Elena is passionate about intranets. "I'm in love with intranets and really believe that great intranets can change employees' life in a positive way." She carries out a unique intranet benchmarking service in Russia and has been highly active in fostering the Russian intranet community – organising conferences, inviting foreign experts, blogging and translating best practices from around the world.
Elena current runs the "Rivelty.Conf — communications with a passion" conference and  the expert contest "Russian Intranet awards".
Contact: [email protected] or @lenyska
Martha Brown, Duke Energy (USA)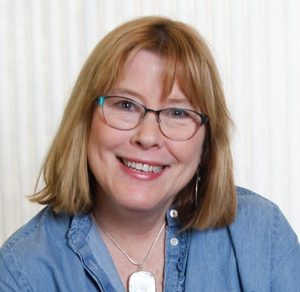 Martha Brown is the product owner for Duke Energy's intranet, "The Portal." Evolving it to continually spark inspiration for employees has been her passion for twenty years, since The Portal first launched in 2001. The Portal has twice been named one of "The Year's 10 Best Intranets" by the Nielsen Norman Group and was a Silver winner in the 2019 Step Two Intranet and digital workplace showcase. In 2020, the Digital Workplace Group named Martha as a Digital Workplace Leader of the Year for Employee Experience.
This year, the Duke Energy team is moving The Portal yet again – this time from classic to modern SharePoint Online, with the goal of enhanced mobility, findability and ease of publishing to support their broadly distributed content ownership model.
In this unprecedented season of transformational growth in digital workplaces, Martha is thrilled to be a part of the world-wide community of practitioners who are envisioning, enabling and empowering the innovation needed to meet the difficult challenges we face.
In her spare time, Martha enjoys hiking the beautiful Blue Ridge Mountains of North Carolina, USA. For her, no week is complete without tea parties, stories and other adventures with her 3-year-old twin granddaughters and favorite Zoom bombers.
Kym Logan, NAB (Australia)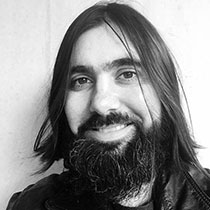 Kym Logan is a writer and editor with a passion for storytelling and digital experience. His love affair with intranets began in 2009 and has remained strong despite open relationships with social media, video, podcasting, external websites and collaboration platforms.
He has managed digital workplaces across several industries – including education, telecommunications, finance and government – and is currently Associate Director, Content & Digital Channels at National Australia Bank (NAB).
He is also an accredited IPED editor, holds a PhD in English and is completing a Master of Digital Media. In his spare time, he co-hosts a film review podcast called 'That Reminds Me Of…'. Kym believes that an intranet is only as good as its content, and that he was put on earth to keep employees inspired and informed.
Angela Rossiter, Hogan Lovells  (UK)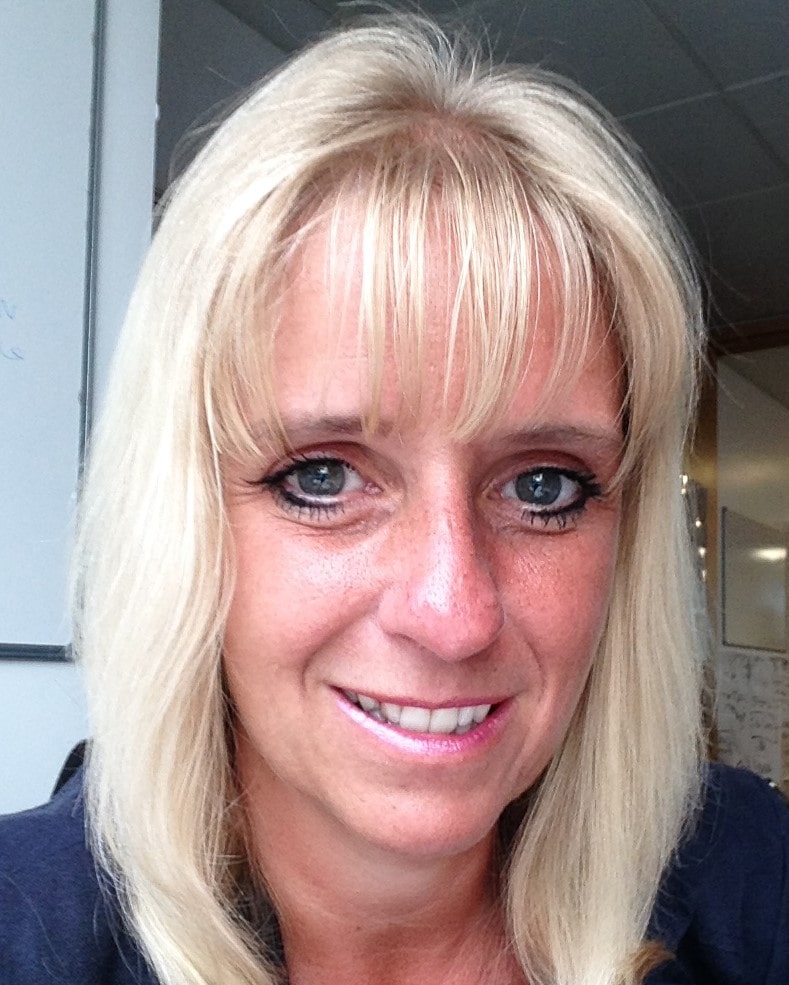 Angela is Head of Intranet and Search at Hogan Lovells LLP, an internationally renowned law firm.  Her career spans both private and regulated sectors, the majority of which has been within the legal and professional services arena.
She has extensive experience across a range of intranet and knowledge management disciplines, and she has lead the development, implementation and adoption of several award winning intranets.
Angela is passionate about ensuring people have quick and easy access to trusted, quality information that they need to do their job; that simple, scalable solutions are available to support business needs; that appropriate intranet governance is in place to drive strategic and operational decisions and management; and that people are effectively engaged and supported to maximise intranet adoption.
You can connect with Angela via LinkedIn.
Jesper Bylund, Region Skåne (Sweden)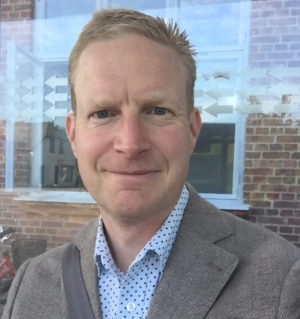 Jesper Bylund is the intranet manager at Region Skåne Region, Sweden's third largest health care provider. The intranet is used by 35.000 employees, mainly nurses, doctors, and assistant nurses. The intranet vision is to provide workday support and enhance efficiency in the organization.
Jesper is also an independent consultant, helping companies and organizations to build and develop their intranets. He has also created The Intranet Governance Game, a planning tool for getting intranet governance right. Jesper is passionate about intranets – he just can't stop thinking about them!
You can reach and follow Jesper on Twitter, @jesperby, on LinkedIn, and on his blog byjesper.com.
Steve Bynghall, Two Hives Ltd (UK)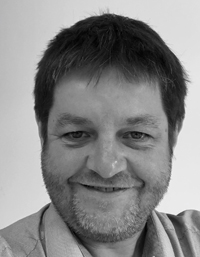 Steve Bynghall is a freelance consultant, researcher and writer, specialising in intranet, collaboration, knowledge management, social business and crowdsourcing. Following an MSc in Information Science from City University, Steve worked at accounting firm BDO LLP for over 13 years, working in various knowledge roles including managing the firm's global extranet program. In late 2010 he set up Two Hives Ltd.
As well as his consulting activities, Steve produces and coordinates Step Two Design's Intranet Innovation Awards. Steve is also a consultant, knowledge manager and benchmark evaluator for the Digital Workplace Group. Steve recently set up a new intranet strategy, governance and measurement training company with Chris Tubb called Spark Trajectory.
Steve is based in London, UK. You can follow Steve on Twitter.