Winners of the Intranet and Digital Workplace Awards are determined by an international judging panel of intranet experts, located in Australia, Europe and the USA.
See more about this year's judges below:
James Robertson, Founder, Step Two (Australia)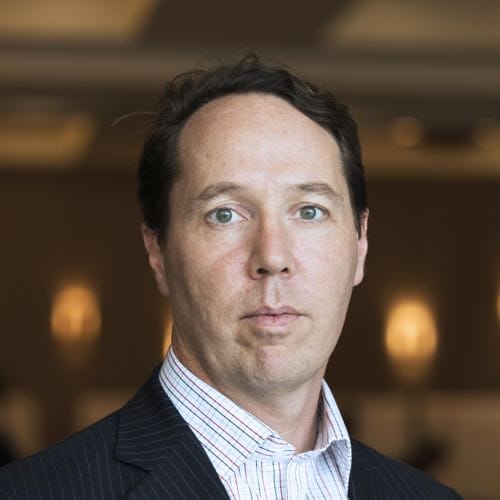 James Robertson is one of the global experts on digital employee experience, digital workplaces and intranet strategy. James is the founder and managing director of Step Two, a vendor-neutral consultancy located in Australia. In this role, he has helped high-profile organisations to develop intranet strategies, both within Australia and internationally.
He is the author of Essential intranets: inspiring sites that deliver business value and Designing intranets: creating sites the work, the two best-selling intranet books in the world.
James has keynoted conferences around the globe, including in the UK, USA, Denmark, the Netherlands, Sweden, Norway, Singapore, Malaysia, New Zealand and Australia.
Catherine Grenfell, Community Manager, Step Two (Australia)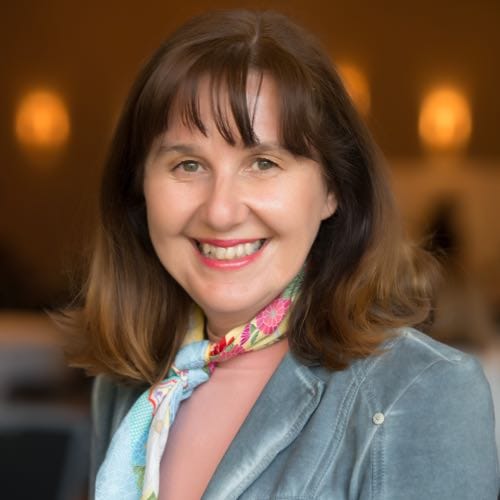 Catherine is the 'super-connector' at Step Two, and it's her job to know who's doing what in the intranet space. She heads up the Step Two Forum, bringing intranet teams together to share insights and experience.
Her journey with intranets began in 2001, developing a HR intranet at AMP. From this humble start, Catherine became one of the most experienced intranet managers in Australia.
Catherine has a unique ability to foster teams and communities, and to build stakeholder engagement. She is also passionate about developing organisation-wide initiatives such as collaboration teams, innovation groups and change communities.
Susan Hanley, President, Susan Hanley LLC (USA)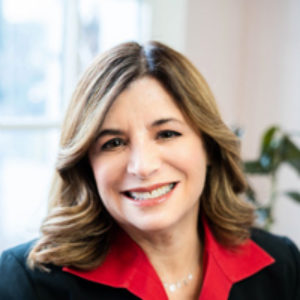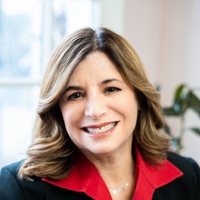 Susan Hanley is a business analyst and information architect specializing in the "people side" of intranet and collaboration solutions. She is a Microsoft Office Apps and Services MVP and the co-author of the Essential SharePoint book series.
Sue's areas of expertise include knowledge management, information architecture, collaboration and intranet strategy, user adoption, governance, and business value metrics. Immediately prior to establishing her own consulting practice, Sue led the Portals, Collaboration, and Content Management practice for Dell Professional Services.
Follow Sue on Twitter or her Essential SharePoint blog for ComputerWorld.
Sam Marshall, ClearBox Consulting (UK)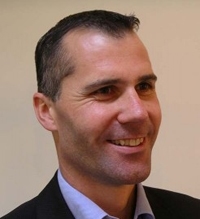 Sam Marshall is the owner of ClearBox Consulting and has specialised in intranets and the digital workplace for over 18 years, working with organisations such as GSK, AkzoNobel, Marie Curie, Sony and Vodafone. His current activities focus on intranet and digital workplace strategy, the business side of SharePoint, and the use of enterprise social tools.
He is a regular keynote speaker at international conferences and has been named a 'Contributor of the year' for his CMSWire column for the past five years running. In 2015 Sam was given the Intranet Now award for 'remarkable contribution to the intranet community'.
Contact: [email protected] or @sammmarshall
Elena Bogdanova, Rivelty.Intranet (Russia)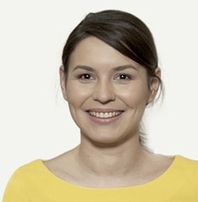 Elena Bogdanova is currently (still!) the only intranet consultant in Russia. Her projects have included delivering digital workplaces for numerous sectors including retail, banks, manufacturing, telecoms and IT. More than 200,000 people in Russia are using intranets that Elena has been involved in .
Elena is passionate about intranets. "I'm in love with intranets and really believe that great intranets can change employees' life in a positive way." She carries out a unique intranet benchmarking service in Russia and has been highly active in fostering the Russian intranet community – organising conferences, inviting foreign experts, blogging and translating best practices from around the world.
Elena current runs the "Rivelty.Conf — communications with a passion" conference and  the expert contest "Russian Intranet awards".
Contact: [email protected] or @lenyska
Rebecca Jackson, NEXTDC (Australia)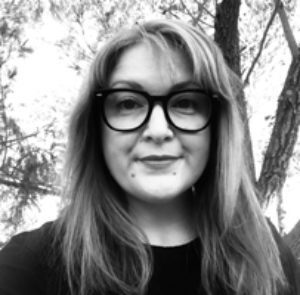 Rebecca Jackson is Digital Workplace Manager at NEXTDC leading the employee experience with digital tools. NEXTDC were proud recipients of a Silver Award in the 2018 Awards in the 'Social, Collaboration and Communication Strategy' category.
She has been building intranets, nurturing enterprise social and facilitating internal communications since 2009. In that time she has worked within retail, government and telecommunications sectors, and within human resources, communications, transformation and information technology teams. She has also dabbled as a consultant, worked for an intranet vendor, and has a side gig sketchnoting and illustrating. She is a Microsoft MVP (Office Apps and Services) and holds a Bachelors Degree in Business (Marketing).
Rebecca loves working with people to understand how they work, to help solve problems for the enterprise through product management, change management and user experience design.
Rebecca is a frequent speaker at Australian and New Zealand Digital Workplace events, including four times at Step Two Intranet and Digital Workplace Conferences. She volunteers at several local product management and Microsoft meetups, and enjoys exchanging knowledge through presentations, industry publications, her blog, meetups and social media.
Martin Stubbs-Partridge, Scottish Natural Heritage (United Kingdom)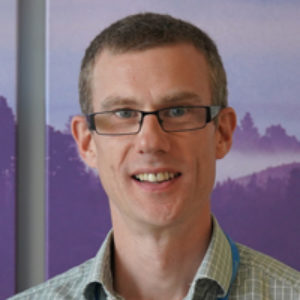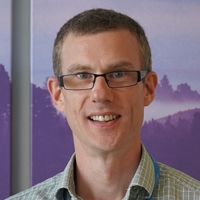 Martin is internal communications lead at Scottish Natural Heritage, a Scottish Government agency. SNH's role is to advise and lead on environmental issues including climate change and biodiversity loss in Scotland.
Martin led the development of a new Drupal intranet in 2015 going on to win a Step Two Designs Award in 2017. He recently developed a new internal communication strategy placing greater focus on interactive content and digital connectedness. Martin's team is currently focused on getting the most out of current channels whilst planning the implementation of new technologies in support of workplace, communication, information and organisational development transformation programmes.
Christy Punch, Wells Fargo  (USA)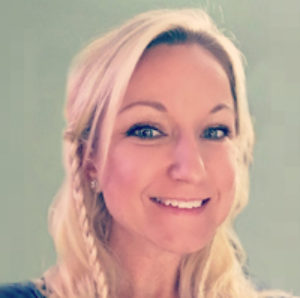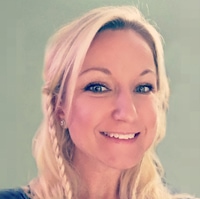 Christy Punch has 15 years of experience in the digital workplace and intranet field. She is currently a Digital Consultant at Wells Fargo, where she provides strategic direction for Wells Fargo's digital workplace that supports approximately 261,000 team members across 32 countries.  Christy recently led a multi-year effort to rebuild the Wells Fargo enterprise portal using microservices technology, which was recognized by Step Two in 2019 with a Gold award in the Intranet and Digital Workplace Awards.
Christy's passion lies at the intersection of innovation and the employee experience. She enjoys connecting people, process, and technology to solve business problems, empower collaboration, and drive forward new ways of working. She loves sharing her experience and learning from others at events like the Step Two DEX conference.
In her spare time, Christy enjoys volunteering for local dog rescue organizations, rooting for the Clemson University football team, and boat rides in the Charleston harbor.
Steve Bynghall, Two Hives Ltd (UK)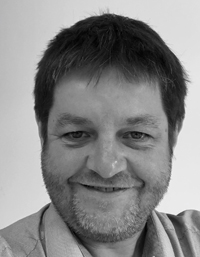 Steve Bynghall is a freelance consultant, researcher and writer, specialising in intranet, collaboration, knowledge management, social business and crowdsourcing. Following an MSc in Information Science from City University, Steve worked at accounting firm BDO LLP for over 13 years, working in various knowledge roles including managing the firm's global extranet program. In late 2010 he set up Two Hives Ltd.
As well as his consulting activities, Steve produces and coordinates Step Two Design's Intranet Innovation Awards. Steve is also a consultant, knowledge manager and benchmark evaluator for the Digital Workplace Group. Steve recently set up a new intranet strategy, governance and measurement training company with Chris Tubb called Spark Trajectory.
Steve is based in London, UK. You can follow Steve on Twitter.