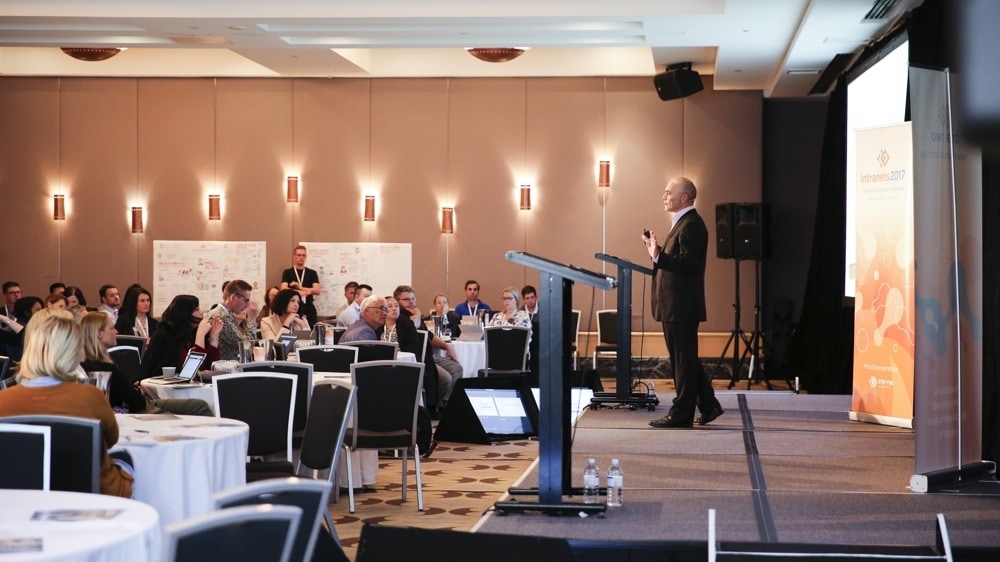 DEX 2023 is back in person and returning to Sydney on 19 October 2023!
Our DEX conferences have led the globe in exploring digital employee experience, from what it means right now to where it's heading in the future. This is the event that brings together practitioners from intranet and digital workplace teams, HR and internal communications, digital and IT; all with a focus on delivering great outcomes for employees.
It's now time to gather another great set of speakers from across Australia and around the globe. An international call for speakers is a key part of this, giving practitioners working in every organisation a chance to submit their ideas.
We encourage submissions from across Australia, New Zealand, S-E Asia and internationally.
Call for speakers is now open!
Don't miss out on your chance to be part of this extraordinary conference. The closing date for submissions is April 30, apply below.
Conference topics
As workplace changes continue to shake out, it's clear that the digital employee experience transformation is still far from complete. As professionals in this space, we need to help employees be more informed and productive today, while shaping clear future visions that engage senior leaders.
DEX 2023 is seeking speakers who can cover topics from the practical, real-world approaches and case studies, to leading-edge thinking.
Key topics will include:
delivering and managing successful intranets
digital workplace solutions, across M365 and beyond
digital literacy and digital adoption
digital employee experience, both inspirational ideas and practical projects
next generation of HR experiences, including Digital HR
design thinking and the future of work
employee engagement and employee experience
enterprise collaboration and social tools
case studies from successful projects
(Please note that we are not seeking purely "inspirational" speakers, and all submissions must relate to employee-facing solutions and approaches. All submissions must use the form below, and we will not respond to any contacts via email or social media regarding this call for speakers.)
Further details
We are expecting to choose two international speakers, with the rest coming from across Australia
Like any good conference,  we'll provide travel allowances, where appropriate
Most talks will be 45 minutes in length.
There will also be a number of shorter "lightning" sessions that target a specific idea or approach
Both experienced presenters and hands-on practitioners are encouraged to submit talk ideas (we can provide mentoring and support for less experienced presenters).
All presenters will be paired up with a "Step Two buddy" to help review and refine presentations before the conference, and we will work with all speakers to help them deliver the best possible session.
Submit your talk now!