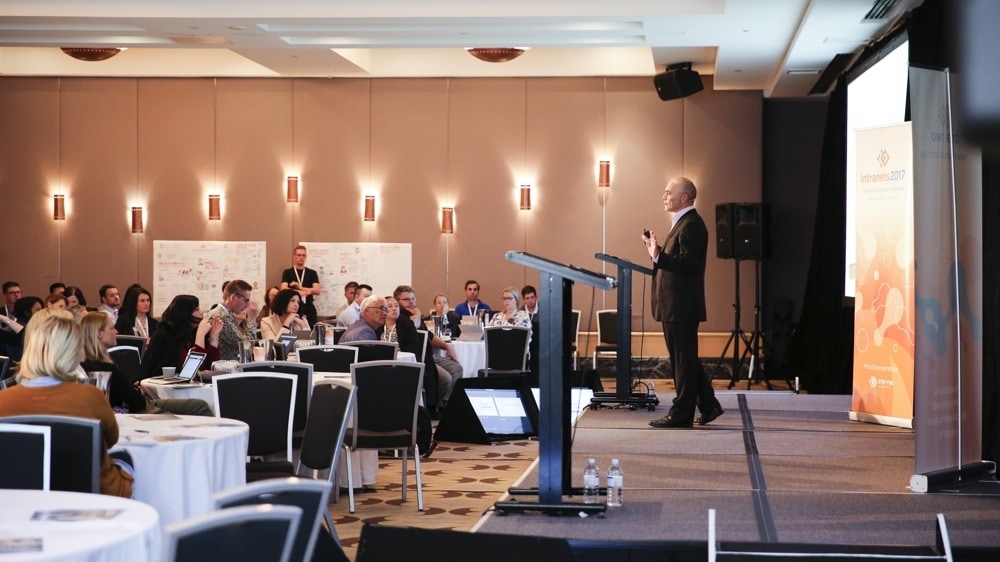 DEX 2020 is coming to Sydney on 2-4 September 2020. Our DEX conference leads the globe in exploring digital employee experience, from where the future is heading to what it means right now. This is the event that brings together practitioners from HR and internal communications, to digital and IT, all with a focus on delivering great outcomes for staff.
Last year we had speakers from across Australasia, and as far away as the UK, USA, Russia & Brazil.
It's now time to gather another great set of speakers from around the globe. An international call for speakers is a key part of this, giving practitioners working in every organisation a chance to submit their ideas.
We encourage submissions from across Australia, New Zealand, S-E Asia and internationally.
Call for speakers is now open!
Don't miss out on your chance to be part of this extraordinary conference.
COVID-19 update
Step Two is following recommendations & updates from the Australian Government's Department of Health as the health of our speakers and attendees is very important to us. DEX 2020 is on track to go ahead as planned. In the event that the risk to individuals increases and further travel bans are enforced, Step Two will honour all contractual commitments to reimburse speaker travel expenses (where applicable) if DEX 2020 is cancelled.
Conference topics
DEX 2020 will provide a mix of inspiration and practical insight that will help organisations deliver a great digital employee experience.
Key topics will include:
digital employee experiences, both inspirational ideas and practical projects
intranets and digital workplaces
business approaches to modern tools such as Office 365 and Workplace by Facebook
next generation of HR experiences, including Digital HR
design thinking and the future of work
employee engagement and employee experience
enterprise collaboration and social tools
case studies from successful projects
Further details
Like any good conference,  we'll provide travel allowances, from wherever you are in the globe (within our budget of course!).
Most talks will be 45 minutes in length.
There will also be 30 minute show-and-tell sessions, as well as longer keynotes.
Both experienced presenters and hands-on practitioners are encouraged to submit talk ideas (we can provide mentoring and support for less experienced presenters).
All presenters will be paired up with a "Step Two buddy" to help review and refine presentations before the conference, and we will work with all speakers to help them deliver the best possible session.
Submit your talk now!