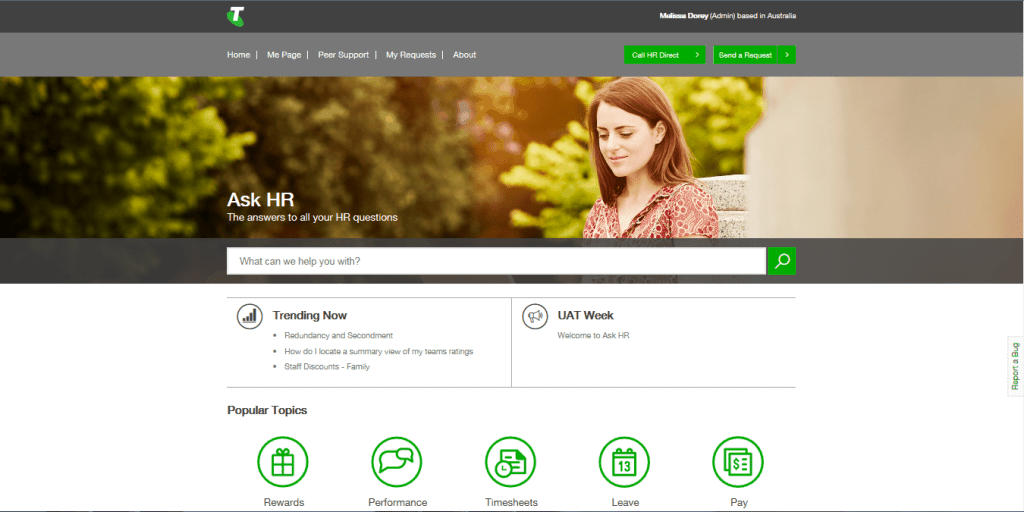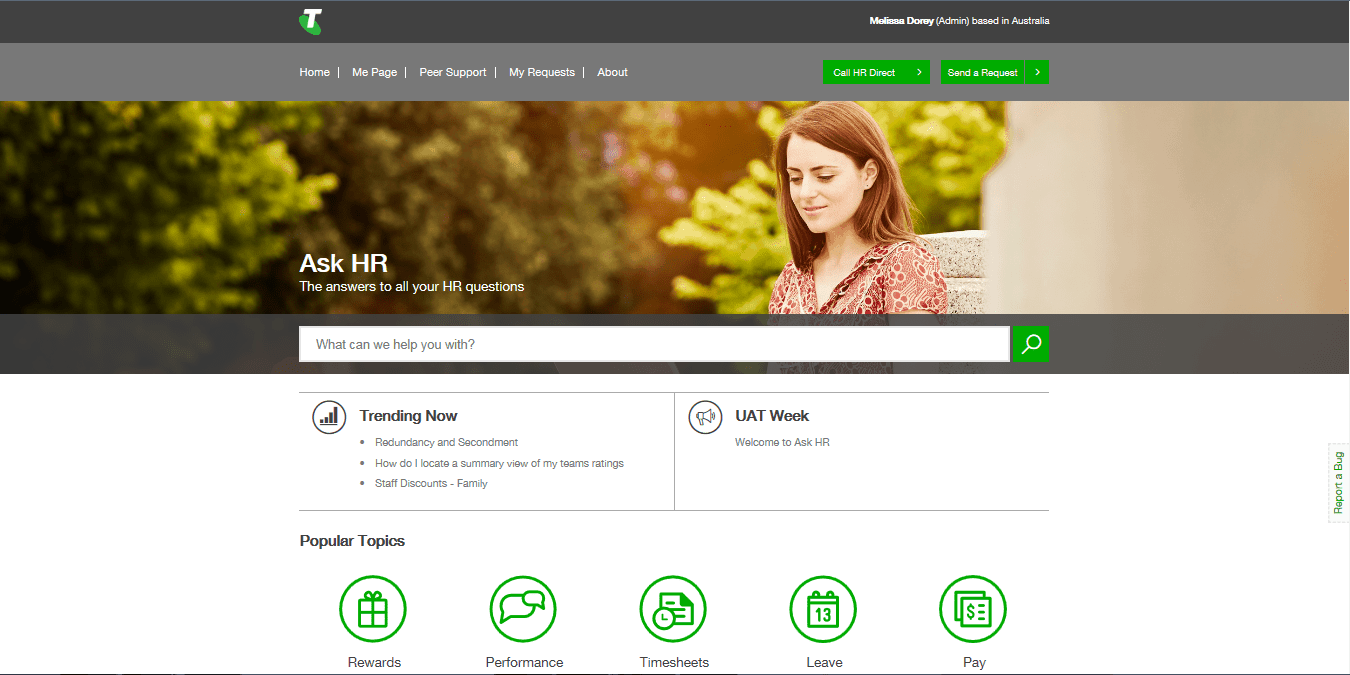 * Screenshot remains the copyright of the entrant, and may not be reproduced without written permission.
Telstra: Transforming the experience of HR systems
In order to drive employee self-service and enhance the employee experience, the Telstra HR innovation team has introduced multiple new digital channels and apps over a short period of time. Over a year or so they've launched or updated an HR knowledge portal, a digital ticketing system, an onboarding app, an employee benefits site, and a general HR app.
An existing personalised dashboard has also been enhanced. The net result is an engaging user experience for HR services.
Why this won a Gold award
We love the scale of ambition to launch so many high quality digital channels over a short space of time.
There's a consistency in approach, through the strategic aim of driving self-service and improving the employee experience, while also driving everything towards the Ask HR portal.
There's a healthy emphasis on making services mobile through different apps.
We already loved the Me Dashboard, a previous Silver award winner, and it has continued to prove both very useful to employees and inspiring to other digital teams.
The onboarding Welcome App is particularly well-designed with some nice features included.
Full case study
Obtain the 11-page case study, packed with real-world screenshots and insights that will inspire your leadership team, and help you deliver a successful project.