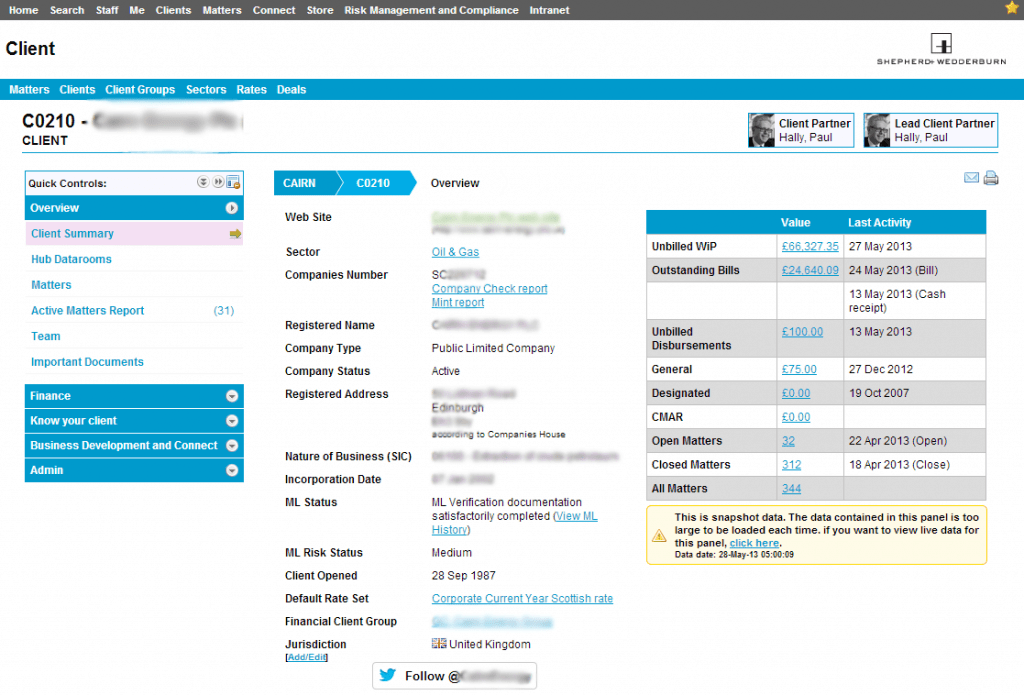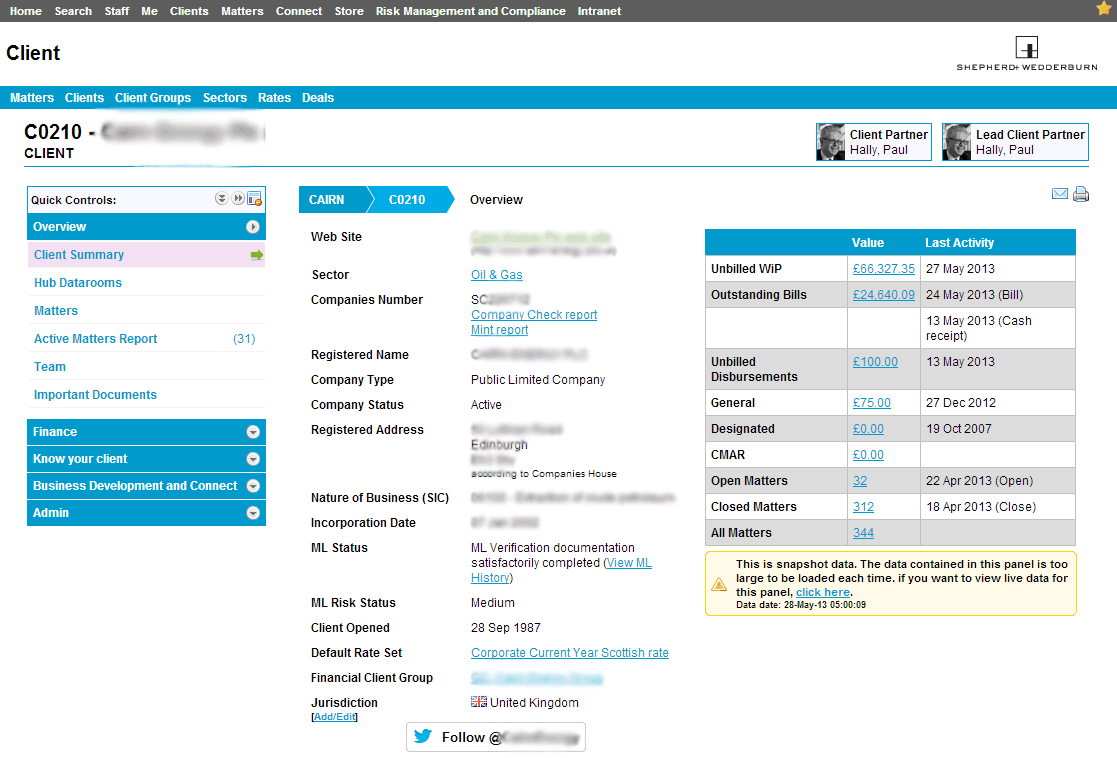 * Screenshot remains the copyright of the entrant, and may not be reproduced without written permission.
Shepherd and Wedderburn: Designing client and matters dashboards
UK law firm Shepherd and Wedderburn has created a client and matters area of its intranet which creates a number of landing pages for each client, matter (project) and industry sector. Each of these pages is an effective dashboard, consolidating and aggregating data from a number of internal systems and external sources, allowing legal teams to access information themselves in a far more efficient way than previously.
Why this was commended
The firm has added considerable value by taking data from a number of disparate systems and concentrating it into one area.
The design is clear and logical, allowing easy navigation and drill-down into more detail.
Matter and client-related information is critical in law firms, so this solution improves how people work on a daily basis and has the potential to have significant impact.
The area has been designed so that it can be built upon and improved, adding other workflow-based processes and other relevant knowledge such as precedents.
Full case study
Obtain the 9-page case study, packed with real-world screenshots and insights that will inspire your leadership team, and help you deliver a successful project.