Participating judges
Winners of the Intranet Innovation Awards are determined by an international judging panel of intranet experts, located in Australia, France, UK and the US.
Judges include:
members of Step Two Designs
two international intranet experts
two practitioner judges (hands-on intranet managers)
See more about this year's judges below:
James Robertson (Australia)
Managing Director, Step Two Designs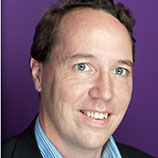 James Robertson is one of the global experts on intranet strategy and design.
He is the author of What every intranet team should know and Designing intranets: creating sites the work, the two best-selling intranet books in the world. He has also written over two hundred articles and a variety of best-practice resources, including the Intranet Roadmap.
James is the founder and managing director of Step Two Designs, a vendor-neutral consultancy located in Australia. In this role, he has helped high-profile organisations to develop intranet strategies, both within Australia and internationally.
James has keynoted conferences around the globe, including in the UK, USA, Denmark, the Netherlands, Sweden, Norway, Singapore, Malaysia, New Zealand and Australia. As a certified trainer, he regularly runs one and two-day practical workshops on intranet strategy and design, both within Australia and internationally.
Catherine Grenfell (Australia)
Manager, Intranet Leadership Forum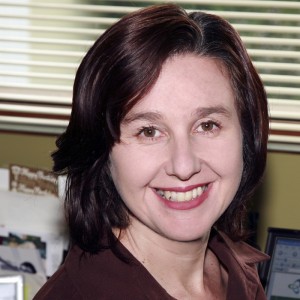 Catherine is the 'super-connector' at Step Two, and it's her job to know who's doing what in the intranet space. She heads up the Intranet Leadership Forum, bringing intranet teams together to share insights and experience.
Her journey with intranets began in 2001, developing a HR intranet at AMP. From this humble start, Catherine became one of the most experienced intranet managers in Australia.
Catherine has a unique ability to foster teams and communities, and to build stakeholder engagement. She is also passionate about developing organisation-wide initiatives such as collaboration teams, innovation groups and change communities.
Alex Manchester (Australia)
Senior Consultant, Step Two Designs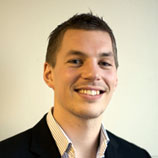 Alex Manchester is a senior member of the consulting team at Step Two Designs and coordinator of the Intranet Innovation Awards. He joined in 2008 from corporate communications research organisation, Melcrum.
He brings specialist experience on the topics of intranets, internal communication and social computing and enterprise 2.0, having authored and edited several best-selling reports on the subjects, including How to use social media to engage employees (Melcrum) and Transforming your intranet (Melcrum).
Alex has strong analytical, research and interview skills developed from benchmark-setting research programs. He brings a pragmatic approach to intranet projects, combining experience, enthusiasm and creative ideas with an ability to quickly understand business requirements and determine possible solutions.
Martin White (UK)
Managing Director, Intranet Focus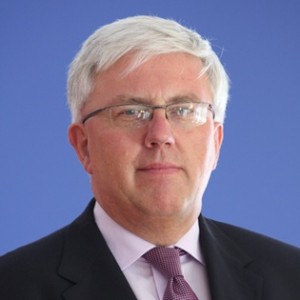 Martin White is Managing Director of Intranet Focus Ltd. and consults on the design and management of intranets, the development of enterprise information management strategies, and the implementation of content management and enterprise search software.
Since 2001 Martin has written the 'Behind the Firewall' column on intranet management issues for the US magazine EContent and is a member of the Editorial Board of the International Journal of Information Management. He has been a Visiting Professor at the Department of Information Studies, University of Sheffield since 2002 and is also a member of the Publications Board of the Royal Society of Chemistry. Martin is a Fellow of the Royal Society of Chemistry and an Honorary Fellow of the Chartered Institute of Library and Information Professionals.
He was Chairman of the Online Information Conference from 1999-2006 and is the author of The Content Management Handbook and Making Search Work, both published by Facet Publishing.
Jane McConnell (France)
Founder, NetStrategy/JMC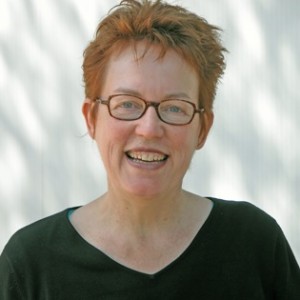 Jane McConnell is an intranet and portal strategy specialist. She founded NetStrategy/JMC in 2001 and works primarily with companies and organisations with complex intranets and challenges.
McConnell's projects concern strategy roadmaps, audits & evaluations based on stages of maturity, governance & intranet management issues and customization strategies. Projects also involve defining strategies and governance for integrating collaboration, social media and user-generated content into intranets.
Clients include the United Nations (Department of Peace Keeping,High Commissioner for Refugees) and many global corporations: Alcatel Lucent, ArcelorMittal, EDF, EDP, GDF Suez, IKEA, Lagardere, OMV Group.
Jane publishes the Digital Workplace Trends Report, which provides executives and practitioners with data, analysis and firsthand stories to help them see where they are today and what early adopters are doing.
Based in the south of France, she has a working base in Paris and travels to client locations in Europe and North America.
Martha Brown (USA)
Duke Energy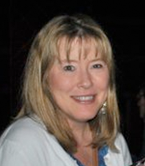 Martha has been the program manager for Duke Energy's intranet since 2005. The intranet serves all of the Duke Energy workforce, approximately 49,000 people. During this time, the intranet moved onto the SharePoint 2007 platform, was redesigned, and will be upgraded to the SharePoint 2010 platform in July 2013. In July 2012, the number of people using the intranet grew by 58% as Duke Energy merged with neighboring Progress Energy. Work continues to blend the two intranets and find creative solutions to help employees find the tools and information they need as the companies complete their integration and redefine their culture as one new organization.
Passionate about how an intranet can inspire employee engagement, Martha has been involved in setting strategy and policy around the use of internal social media at Duke Energy. Her goal is to help the intranet reflect an inviting and inclusive culture that inspires all employees to connect and contribute.
Ernst Décsey (Switzerland)
UNICEF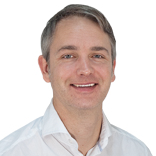 Ernst Décsey is a communication specialist (intranet) for UNICEF private fundraising and partnerships in Switzerland. Ernst is passionate about the digital workplace and intranets where he's been active since 15 years. He is active on twitter (@ernstdecsey) and runs his own blog (digitalworkplace).
He currently manages the UNICEF intranet that reaches all UNICEF National Committees around the globe. Ernst has also been leading UNHCR's intranet and is a firm believer in new ways of working.