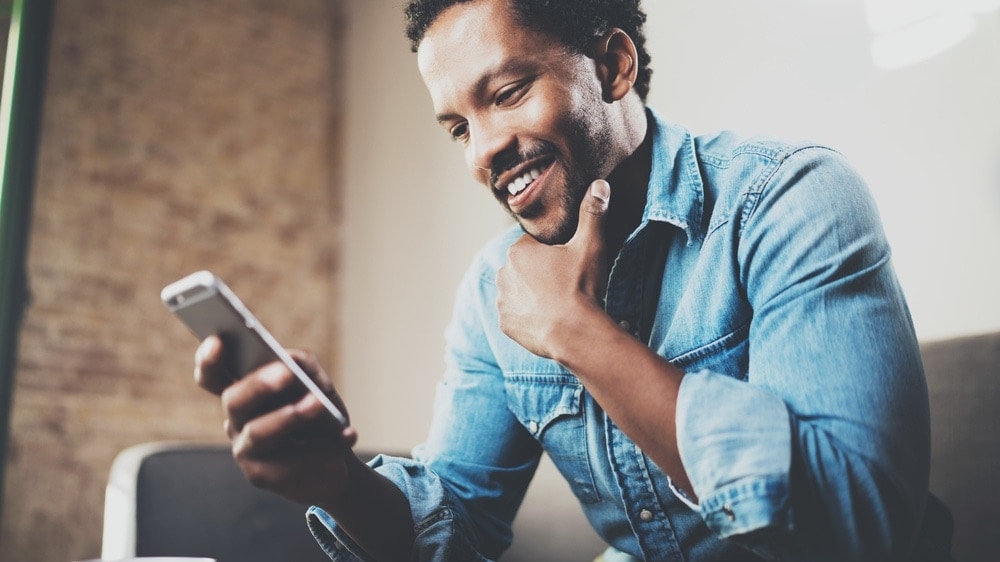 How technology is setting employee expectations

BEST PRACTICE ARTICLE
Filed under: Articles, Digital workplace, Latest Features
Understanding employee experience is a critical mission for any business. The article Employee experience is at the heart of the digital workplace emphasised that employee experience is what drives an organisation's vision and strategy. However, it is also necessary to understand the basis for a successful employee experience.
This article takes a step back to assess how technology is setting employee expectations, which in turn are becoming benchmarks for employee experience. By doing so, we can go beyond the 'what', to the 'why' and ultimately to the 'how' for organisational success.
There are five key changes to consider:
short messages
simple, modern design
images rather than words
open and connected
searching rather than looking
Short messages
The restricted length of messaging through applications like Twitter and Facebook Messenger voice notes make employees expect information online to be both concise and effective.
Teams are therefore encouraged to:
communicate to employees concisely so that they can filter less and capture more
avoid long 500-word news articles and consider more concise ways of presenting information, through workflow charts or imagery
stay away from sending the same message through multiple communication channels
Employees already suffer from information overload, less time spent to process excessive words means more time spent getting other things done. Succinct communication means employees can consume information quickly and easily.
Simple, modern design
Simple, modern and user-centric front-end design makes employees expect engaging and modern user interfaces at work. Imagery is powerful, as is modern, 'clean' and clutter-free design. Employees look for attractive, engaging interfaces that are simple and intuitive.
Therefore, teams should:
invest in UX designers
create a distinguished and user-friendly intranet or digital workplace design that employees want to use when they come into the office in the morning
have a well designed information architecture that mirrors users' thinking as closely as possible
An attractive user interface leads to an increase in employee engagement.
Images rather than words
There are 250 million Snapchat stories per day and 700 million Instagram active users per month. The way we communicate has changed. Employees are becoming better at interpreting information through images and less interested in words.
Teams should:
share factual information through infographics instead of a 20-page report every month
engage employees with rich media to communicate business highlights/updates
Reaching out to employees through better use of images and media will increase engagement and make communication more effective.
Open and connected
The massive uptake of social media like Facebook and LinkedIn has built a solid online community. Likewise, employees seek a sense of openness and connectedness with their peers.
Teams should:
foster an online community through social or collaborative tools to make employees feel connected
increase transparency by breaking down barriers and encouraging discussions among groups vertically and horizontally
nurture a social and collaborative forum to encourage knowledge sharing so employees feel heard
A social and collaborative forum can increase trust among peers, employee sense of belonging and knowledge sharing to drive innovation and ideation.
Searching rather than looking
Search engines like Google allow information to be found with ease. Therefore, instead of 'looking' for information on the intranet, employees now expect to 'search' information quickly and effectively. This is not suggesting everybody must have a search engine as powerful as Google, however, patience levels are diminishing, making people want things to happen quickly and instantly.
Teams should:
invest more in developing top-notch search functions that can help employees find information as efficiently and effectively as possible
take advantage of employees' "tagging" skills gained from Twitter and push for staff to publish and classify their own content, where appropriate
implement more and better search optimisation techniques
Effective search will increase efficiency and effectiveness in finding information, improving employee productivity.
Benefiting from expectations
The evolution of technology is changing human behaviour and influencing employee work expectations more rapidly than many people realise. The good news is that we can benefit from these changes by using them to improve organisational success. As technology continues to make lives easier, organisations have the opportunity to reflect that experience in the workplace.
Teams can rest assured that future generations will be more prepared for the digital workplace as they take part in the technological transformation outside of work. Rapid changes in technology, however, won't stop. Teams need to keep up with the behavioural changes induced by technology, and regularly assess how such changes are influencing employees' expectations for their experience at work. That way, teams can build a more seamless employee experience for the digital workplace.