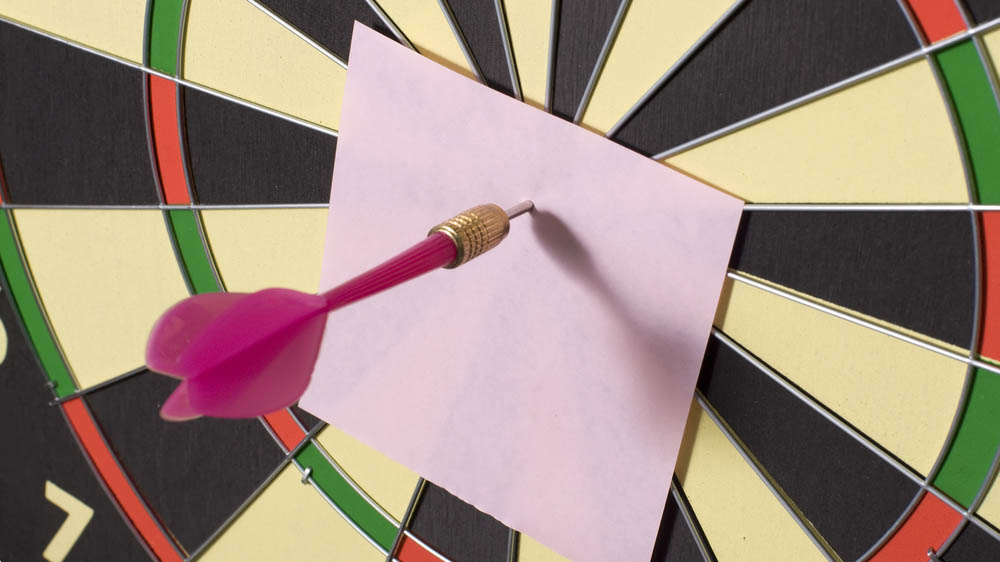 Where is the knowledge in a CMS?

BEST PRACTICE ARTICLE
Filed under: Articles, Content management, Knowledge management
This column aims to answer the question: where is the knowledge in a content management system (CMS)? In doing so, light will be shed upon the long-term value of a CMS in capturing organisational knowledge, and the role a CMS has to play in a broader knowledge strategy.
Interestingly, the knowledge is not in the content itself. Instead, it's in the processes and practices that surround a content management system.
By recognising the importance of these supporting activities, the greatest benefits can be gained from implementing the CMS, and the goals of the broader knowledge strategy can be met.
Where the knowledge isn't
Simply taking an existing intranet, with all its problems and issues, and migrating it unchanged to a content management system delivers few business benefits, and creates even less knowledge.
Similarly, taking an existing inch-thick policy and procedures manual, and publishing it online with the same structure is also of little value. (If staff could make sense of the original manuals, there wouldn't be an imperative to have them republished.)
In fact, the content in a CMS is not really the source of the knowledge. Instead, it's just words, and in many cases, poorly structured and badly written.
As a result, while increasing the amount of content in a CMS may look like progress, it may not be achieving the broader knowledge management goals.
Capture organisational knowledge in a form that can easily be used by staff
Capturing knowledge in a CMS
While a CMS itself is not the source of knowledge, it can be a very valuable enabler in knowledge-capture processes. This section outlines some practical ways that a CMS can be used to meet knowledge management goals.
Restructuring & rewriting
Much of the information in organisations has been gradually accumulated over a long period of time, without any broader plan or strategy guiding its management.
The result is a very large body of content, much of which is out-of-date, inaccurate or poorly structured.
Restructuring and rewriting this is a direct way of increasing the value of organisational knowledge assets.
By using professional writers, key information can be distilled into a more effective form. This process also identifies knowledge gaps, and provides a mechanism for filling them.
In this way, the act of analysing and reworking the information helps to clarify knowledge needs in the organisation.
This is only true if the writers are given the mandate (and resources) to conduct a thorough rework, exploring issues and missing areas as required.
While this is not a cheap or quick process, it does capture key knowledge, supporting the goals of increased consistency and repeatability within the organisation.
Writing good content is the best way of creating knowledge assets within an organisation, and this must be recognised when providing resources to intranet projects.
Subject-matter experts
Supporting these rewriting activities are the so-called 'subject matter experts'. These are the staff in the organisation who have the knowledge in their heads (implicit knowledge) about key business processes and products.
They are the source of the information drawn upon the writers to complete the content. They also provide guidance as to the key topics to be addressed.
By working as a team, the professional writers are able to use their skills to 'distil' the knowledge of the experts, who may not be skilled in writing for themselves.
There are two widely-recognised examples of capturing knowledge from subject-matter experts:
In many organisations, the most knowledgeable staff are nearing retirement age. Content management systems provide a useful platform in which to store the results of 'exit interviews', and other knowledge capture activities. This information can then be passed onto future staff, thereby ensuring consistency of practice.
Content management systems are well suited for publishing best practice approaches, which are a common way of sharing valuable processes and approaches between different areas of an organisation.
Identifying content owners creates a knowledge map
Identifying content owners
To ensure that the content remains up-to-date, content owners must be identified for all information stored within a CMS.
While this is a practical requirement for information quality, it has broader knowledge management implications.
With content owners identified, it provides a knowledge map showing which staff are the holders of specialist knowledge.
This can then be used to support other knowledge activities within the organisation.
By listing the content owner (along with contact details) on the intranet pages, it allows staff to contact them directly, thereby supporting knowledge sharing and communication.
While this knowledge mapping can be done in a number of ways, capturing it in a content management system simplifies maintenance, and provides a range of tools for managing the list of content owners.
Metadata
A content management system simplifies the capture and manipulation of metadata ("information about information").
This metadata can be used in a number of different ways to support knowledge goals:
Tracking content owners (see previous section).
Capturing relationships and links between different pieces of information (such as related pages).
This includes using approaches such as topic maps, which provide very powerful ways to manage knowledge associations (taxonomies or ontologies, in knowledge management terms).
Capturing classification information such as keywords. This provides a way for subject-matter experts to annotate pages to improve information findability.
Tracking a range of business-specific information for pages (such as the product pages relate to, the target readership, etc).
By making metadata usage a practical reality, content management systems can support a wide range of powerful solutions.
This is further enhanced if an information professional (such as a librarian) is used to maintain and improve the metadata in the CMS. This enriches the information with the librarian's experience and knowledge.
Use metadata to capture knowledge relationships
Workflow
Workflow rules are used to automate the approval and review processes for content, thereby increasing the manageability of the site, and improving quality control.
The analysis required to determine appropriate workflow rules is also a form of process mapping.
Effective workflow rules match the current flow of information throughout the organisation, and are aligned with business processes. In other words, in order to setup workflow rules, it is necessary to first understand how the organisation currently operates.
This information is clearly useful beyond the scope of the workflow rules themselves, and would be of value in a number of knowledge management initiatives.
Techniques such as social network analysis (SNA) can also be used to assist in setting up workflow. Conversely, the workflow research can complement the results of SNA, and other similar techniques.
Effective workflow rules identify knowledge flows within the organisation
Reducing the barriers
By providing an easy-to-use interface for writing new material, a content management system can remove many of the barriers to disseminating information throughout the organisation.
The basis for this approach is 'decentralised authoring', where the business users create and update their own content.
A good CMS also eliminates the need for HTML knowledge, and other technical skills. Instead, a simple what-you-see-is-what-you-get interface is offered for producing pages.
This makes it possible for staff to include content authoring as part of their current jobs, instead of having to gain specialist skills and experience.
In this way, project teams can provide daily updates on their progress, strategic decisions can be documented and disseminated, information on the services provided by specific groups can be highlighted.
In these and many other ways, the ability to easily publish information on a platform that is accessible throughout the entire organisation supports key knowledge sharing goals.
Of course, these benefits are only realised if the CMS provides easy-to-use authoring tools. The usability of the CMS should therefore be a primary selection criteria.
Feedback
The end-users of an intranet are often the most knowledgable staff in the organisation. By implementing feedback mechanisms, it becomes possible to close the loop, thereby capturing considerable knowledge from throughout the organisation.
For example, front-line and call centre staff are directly exposed to customer issues and needs. By implementing a simple mechanism for them to comment on their information resources, the corporate knowledgebase can be rapidly enhanced.
This is perhaps the most powerful way in which a CMS can capture knowledge within an organisation, although it is often overlooked.
Consider implementing suitable reward or recognition methods to encourage usage of the feedback system.
Note that by tracking content owners for pages, it then becomes possible to automatically route feedback directly to the author.
Metrics
Metrics such as usage stats, or search engine logs, are primarily implemented to assess the success of the content management system.
Beyond this, they also reveal valuable information about the needs of the users themselves. For example, appropriate analysis of search engine terms can identify the language used by staff.
If there are differences in terminology between different sections, this will become apparent in the logs, thereby highlighting broader cultural issues.
In this way, effective metrics say as much about the culture and attitude of the users as they do about the systems they're designed to measure.
The usage of the CMS reveals valuable clues about your staff
Navigation
Using a content management system, a wide range of automated navigation aids can be implemented, such as:
Consistent browsing tools across all pages on the intranet.
'Breadcrumbs' showing the user's current location.
'Back of the book' indexing.
Cross-references between related pages.
Using these, and other, navigation aids supports knowledge discovery. In the age of increasing 'infoglut', the ability to find required information is recognised as a key challenge.
A content management system can directly meet this 'findability' requirement by making even powerful navigation systems simple to implement.
Conclusion
The knowledge in a content management system is not the words on the page. Instead, the knowledge is gained via the processes and opportunities used to capture organisational knowledge.
This is further enhanced via the CMS's ability to support knowledge discovery, via the use of metadata, and deployment of effective navigation
As ever, it is the people aspects, not technology, that are the source of the knowledge. The CMS then serves as an effective enabler within the organisation for knowledge management activities.