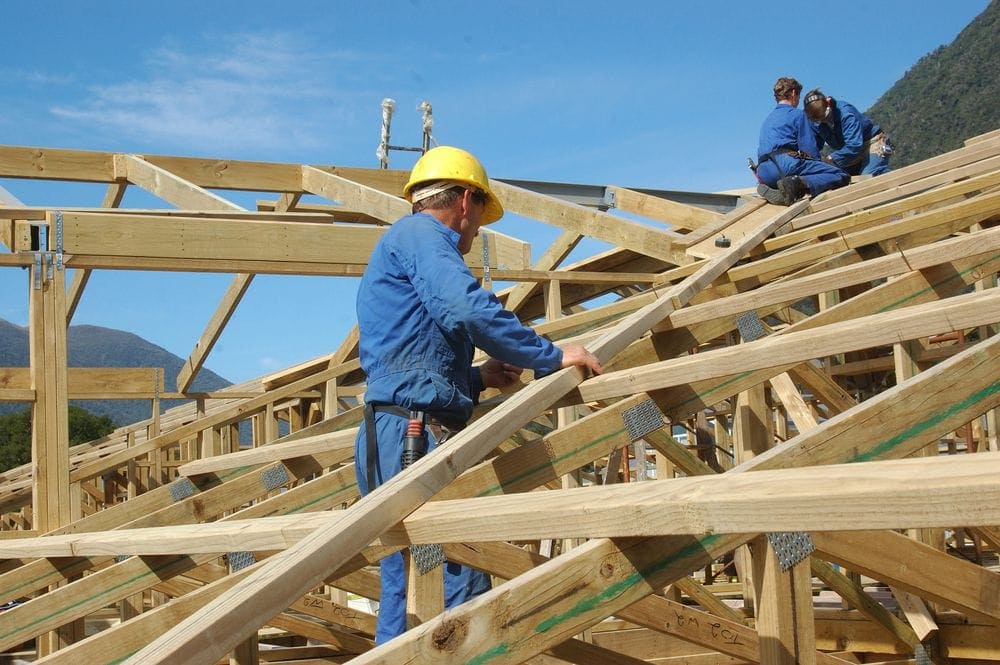 Selecting the right SharePoint implementation partner

BEST PRACTICE ARTICLE
Filed under: Articles, Information management, Intranets
While SharePoint is just one of the technologies that can be used to deliver an intranet, it is widely used around the globe, and is seen as a strategic platform for many firms.
Perhaps the most attractive aspect of SharePoint is its breadth of functionality, encompassing web publishing, collaboration, social, document management, business process automation, and much more besides.
This strength is also a weakness: SharePoint is a complex solution that can require considerable effort to put in place, and to make the most of.
For this reason, many organisations seek outside assistance with deploying and developing SharePoint, drawing a large market of specialist professional services firms.
Not all SharePoint implementers are created equal, however. Skills and experience vary greatly, as does the particular focus of each provider.
It is therefore vital to select the right SharePoint implementer for your business, and for your specific project needs.
This may be a short-term engagement, or a long-term relationship. Either way, the price of selecting the wrong partner can be a failed project, and wasted budget.
This article will explore the key questions intranet teams must answer up front before going to market, to ensure there's a clear understanding of what solution is needed.
It then outlines the steps involved in selecting a great SharePoint implementation partner, drawing on real-world experiences from many organisations.
Select the right implementer for your project and culture
Importance of getting the right implementer
For a successful SharePoint implementation, you need a range of cross-functional roles with a number of different skills. Some of these are on the IT and technical side, while others are on the business side, and some straddle both.
Building your SharePoint dream team is vital. The quality of the implementation team can make all the difference between a poor deployment and a solution with high business impact. SharePoint is a complex product and the knowledge and skills required are too much for one person.
The dream team may be made up of in-house, consulting and implementation partner resources but should include:
project manager
intranet manager
technical 'doers'
technical 'architect'
business analyst
intranet designer
sponsor
content champion
visual designer
search expert
metadata specialist
change manager
(For more information on the SharePoint dream team and what each role is responsible for, refer to the Best practices for SharePoint intranets report.)
Five questions to answer
When selecting a SharePoint implementation partner, many questions will come to mind. It is best to start by breaking these down into:
What are we trying to do?
What help do we need?
How will it work in practice?
How do we evaluate them?
How do we ensure success?
These fundamental questions will drive the selection process, and ensure that organisations have the right information to hand, at the key points it's needed.
Each of the questions are explored in the following sections.
Consider what will be delivered by the project as a whole
1. What are we trying to do?
Start by thinking about what will be delivered by the project as a whole, considering all of the relevant parts and not just the technology. This should include deliverables, timetable and phases.
This will help the intranet team understand not only the elements that they require assistance with but also assists with identifying the internal resources required for the various phases.
Key areas to consider and confirm include:
2. What help do we need?
SharePoint is a powerful solution with complexities. Intranet teams need to make sure that it meets the right needs by sourcing experts in different areas to make this happen.
Based on answers to the previous question, (what are we trying to do?), the next step is to go through each of these activities and identify which ones the intranet team needs help with. As part of this process, identify the best people to fit the role.
For example, in a recent selection process, a financial services company identified the following areas that an implementer would help with:
SharePoint architecture (differentiated from information architecture)
CSS for an already established visual design
site build and configuration
integration with applications
meeting accessibility standards (technology-related)
training for IT
development and customisation
system testing (differentiated from user testing)
ongoing configuration and customisation
It was decided the other areas would be completed using an intranet consultant and in-house resources. These activities included:
needs analysis and strategy
intranet design and information architecture
visual design
servers and infrastructure
accessibility
intranet governance
ongoing support and mentoring
By using a number of specialists to support the project, organisations can be confident of delivering the best outcome.
Source the right experts to ensure success
3. How will it work in practice?
What is the nature of the relationship the intranet team and organisation will have with the implementation partner?
Questions to ask include:
What will the implementation partner deliver?
Is ongoing support required?
What expertise is required?
Will it be fixed price per hour?
What are they quoting on?
What aspects of the technical platform are they addressing?
on premise v cloud
version of SharePoint
development v production environment and access provided
release processes
migration processes
These questions must be answered before going out to tender for an implementation partner.
Identify risks and how to mitigate them
4. How do we ensure success?
To ensure success, start by:
identifying potential risks
discussing how to evaluate
determining how to mitigate each risk
For example, in the recent financial services project, one of the key risks identified was around an implementation partner presenting their 'best staff' at the evaluation presentation, but not being able to guarantee them for the project.
This was mitigated by requesting that all of the staff involved in the project were introduced to the project team prior to contract signing. Changes happen and staff leave but getting a feel for who will be doing to the work and their fit with the organisation helps mitigate the risk.
The evaluation process, when managed carefully, can mitigate other business risks in a similar fashion.
5. How will we evaluate them?
In any working environment it is imperative to get the right people for the job as well as the right cultural fit for the organisation. When evaluating a SharePoint implementation partner, the following areas should be evaluated:
Experience.
What similar intranet projects have they completed, including in the same industry sector? Also consider the version of SharePoint they have experience with, and their experience in implementing required functionality.
Business fit.
How willing are they to spend time getting an understanding of your business? Do they just want to do the same as they did on their last project?
Flexibility.
Are they prepared to take an iterative design approach, share concepts and mentor your staff throughout all stages of the project? Are there sufficient resources allocated for this?.
Relationship.
Request references from other clients, particularly staff with direct experience of the partner staff you'll be working with. Are they willing to agree on communication processes, how often to meet and other expectations, such as turnaround time for queries, or bug fixes.
Costs.
Establish exactly what's included and more importantly, what's not included in the price. Consider ongoing costs, plug-ins, software, penalties, type of payments and change control.
Focus on getting the right 'fit' with the implementer
Practicalities of the evaluation process
The previous sections have outlined a broad framework for understanding what is needed, and then conducting a process to gain the necessary expertise, skills and resources.
In practice, there are two activities that are commonly conducted that are worth focusing on: sending out a RFQ and conducting demonstrations. These are explored in the following sections.
Sending out an RFQ
For many organisations, it will be necessary (and desirable) to send out a written request for information.
This may be called different things, including a request for quotation (RFQ), request for information (RFI) or tender (RFT).
It will depend on the stage of the project but it is useful to provide each implementation partner with as much information as possible in the request for quote.
This may include (but is not limited to):
organisational strategy
screenshots of your current intranet (if applicable)
intranet strategy and roadmap
overview of work completed to date
project plan and timeframes
intranet design document (including IA and annotated page layouts)
visual design template (if available)
business requirements for additional functionality
integration points or other technology considerations
related projects that may impact
desired delivery approach and project management methodology
procurement process
details of evaluation process
Providing good information in the RFQ document will greatly help implementers to respond, and will ensure that the necessary details are gathered to conduct a meaningful evaluation.
Conducting implementation partner demonstrations
Implementation partner demonstrations are a key mechanism for narrowing down a shortlist of potentials to a single successful bidder. They provide concrete insight into how the vendor works in practice and how they are able to meet your organisation's specific business needs.
The key challenge in running demonstrations is to ensure that they are more than just a 'sales pitch' by the vendor. Instead, they need to provide the evaluation team with the information needed to identify both strengths and weaknesses, and to ultimately select between vendors.
The major steps involved in running vendor demonstrations include:
establish the evaluation team
develop scenarios
plan the sessions
invite the vendors
prepare for the sessions
conduct the sessions
review each session and scoring the vendor
follow up with additional questions
review the results and making a decision
Conclusion
An intranet project can go horribly wrong without the right people, expertise and approach. This is the case regardless of the technology platform selected.
Given SharePoint's complexity, it is imperative a range of cross-functional roles and skills are on board.
Using the robust approach outlined above, will ensure that you select the right implementation partner for the project and for your organisation.
Need more help finding a SharePoint partner?
Step Two Designs plays a vendor-neutral role in the marketplace, and our sole objective is to help organisations succeed in these types of projects. This includes helping teams through the evaluation and selection of SharePoint implementation partners.
Contact us to find out more about how we can help.