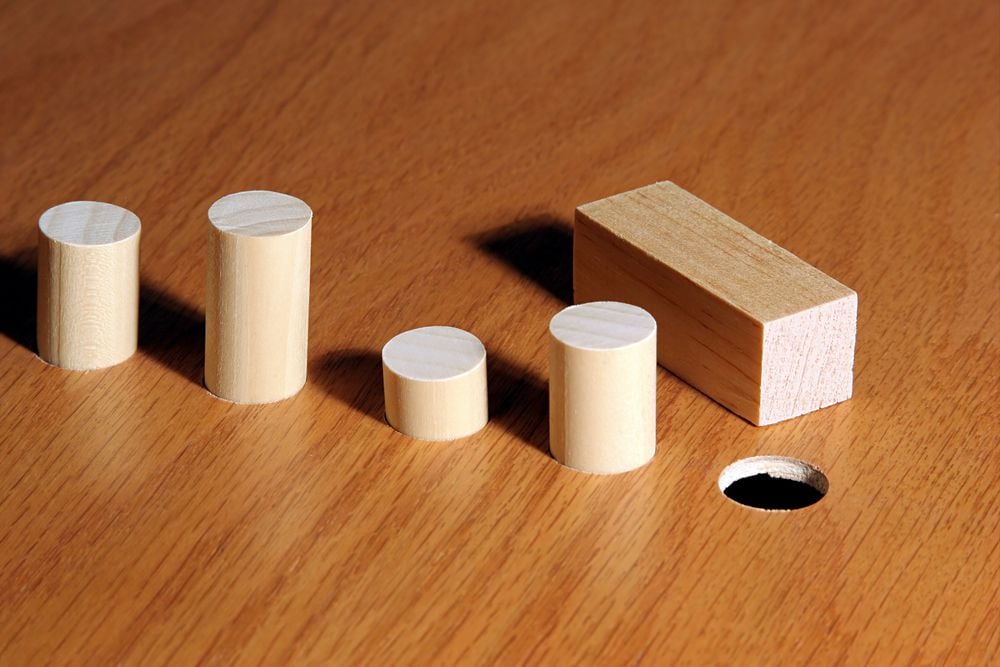 Selecting enterprise social network software

BEST PRACTICE ARTICLE
Filed under: Articles, Collaboration and social, Digital workplace, Intranets
Intranets have been going 'social' for some time now, first with lightweight aspects such as commenting on news articles, then with more embedded functionality such as blogs, wikis and document co-authoring.
Now, a new breed of software products are gathering momentum in the shape of enterprise social network (ESN) tools.
The likes of Yammer, Newsgator, Jive and Social Text are becoming incredibly popular, whether as lightweight intranet replacements, supplementary environments and applications, or integrated with more substantial platforms like SharePoint to create more bespoke experiences and interfaces.
All of these products and myriad other competitors have their pros and cons, which will not be debated here. There are, however, a number of fundamental considerations that apply to all of them. Additionally, there are some basic questions that should be pitched at any organisation considering a more structured 'social business' strategy.
This article will look at several of the technology and business questions that need to be asked when it comes to selecting an enterprise social software tool, or bolt-on capabilities for an intranet.
There are many enterprise social tools in the marketplace
Why go social?
The arguments for going social are well established and haven't changed much since 'internal social media' became a legitimate business topic several years ago. Social software tools can be the catalyst for improved:
employee engagement
internal dialogue and discussion
expertise finding
knowledge sharing
employee crowd-based innovation
and a whole lot more.
The key word, though, is 'catalyst'. As with any technology, its successful implementation and adoption depends on many factors.
Is the organisation ready?
Is the organisation, ready for social software? Is it ready for the improved collaboration, communication and feedback that social software can enable? Are the organisation's executives genuinely interested in leading a charge to become a more 'social business'; one that communicates transparently across its business with all employees and through its firewall, with customers? Are senior executives and managers demonstrably willing, and able, to lead by example? Will employees be ready and willing to participate with value-adding contributions, and does the organisation even have a good idea of what 'collaboration' really means? These are all important questions.
To see some success with social tools, it doesn't matter if the organisation, as a whole, is ready. Employees, perhaps many of them, are already using social tools for business whether the organisation has provided them officially or not. But leading with technology will typically only see 'ground up' success, and it's often unsustainable. To see embedded online discussion and collaboration in an organisation's day-to-day work, the concept of being a 'social business' has to be in the minds and strategy of the business at all levels. That may not be the case immediately, but it should be the long-term ambition.
Hugh Coughlan, Web Production Manager, Commonwealth Bank of Australia (CBA), says his organisation is working through a number of steps initially outlined by research organisation, Forrester. "We're aiming for senior management buy-in, middle management buy in, widespread champions and advocates, and the development of the community manager role. With those four things in place I think you have a good chance at success. At CBA we're making good progress on all four."
What are the requirements?
Before diving headlong into choosing social capabilities, it's absolutely necessary to have real, robust requirements to guide the choice. The advice provided in previous articles on traditional CMS selections, including Requirements-focused CMS selection and Top 10 mistakes when selecting a CMS, remains true. You must have business requirements that describe what it is you want the tool to actually do. Comparing features is not good enough.
"Business requirements and use cases are essential as part of the selection process," says Emily Staresina, Intranet and Usability Consultant at Australian property group, Stockland. "Often you can be swayed by all the bells and whistles without realising that you actually just need three things, and a simpler solution might be right for you."
Refer to the articles listed above to get an in-depth perspective on the type of requirements to develop, and to avoid.
Business requirements, not feature comparisons, are vital
What can your existing tools do?
Before going out to the market, consider what your existing platform can do, whether with features not yet switched on, with some minor customisation, or via a version upgrade. It may be that another platform or tool simply isn't necessary, or that a module addition to the CMS may be sufficient.
Equally, consider building in-house. In 2009, UK visual effects Studio, Framestore, built its company-wide microblogging tool, Fritter, in-house. In 2007, the World Bank developed commenting and blogging functionality in-house. AEP, multi-award winners, develop nearly every major piece of functionality in-house. While it certainly takes resources, localised development may well be worth considering, especially when the costs of purchasing a new tool start to look expensive.
The cloud is the future for many software providers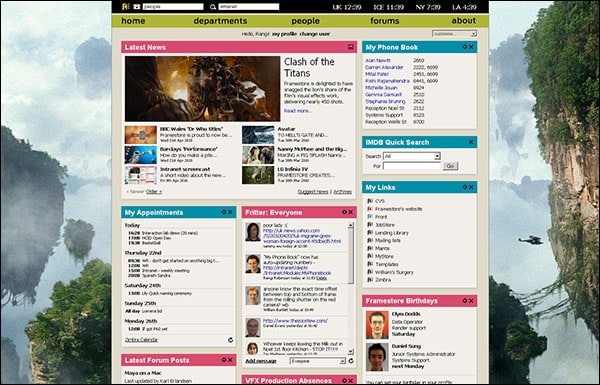 Cloud hosted or on premise?
'The cloud' and cloud-hosted products, or 'software as a service' (SaaS) offerings are currently redefining both consumer and enterprise software. Together with 'big data', the cloud is the future for many software providers.
Whether to go to the cloud for your enterprise social capabilities, or purchase a product that can be installed locally ('on premise'), or find one that offers the choice or hybrid options, is a major decision within the selection process.
For some organisations, existing security policies around organisational data immediately rule out cloud products. Resistance is gradually being eroded, though. Fewer and fewer organisations can (or want) to own and maintain their own data centres when the cost-benefit and often security of enterprise-class data centre providers far exceeds their own.
For social software, especially that from some of the smaller independent providers, the issue can get complicated. Large providers, such as IBM or Microsoft, can host data locally in one or more of their many global data centres. In these cases, organisations are contracting directly with the data centre owner and their data is often housed in the same country. A smaller provider may use a third party, 'multi-tenanted' data centre themselves, meaning data storage is two steps removed and geographically distant from the customer organisation. This can prove to be a difficult hurdle to overcome.
Integrated or application based?
Choosing a product that can be installed in a local environment has some important benefits. The organisation can be in full control of the software and the data it produces. Customisation and integration with the existing environment is typically easier. Conversely, cloud products can fall over at some fairly common requirements – single-sign-on, for example. It's vital to think about what could make or break success of a social tool.
"Depending on what the goals of introducing the tools are (if you have them), consider the system integrations that might be required to seamlessly embed the tools in places where people already are," says Hugh Coughlan. "For example, if the goal of the tool is to increase engagement with the leadership of the organisation or strategic topic, consider integrations with your corporate intranet. If the goal is to amplify communications around sales opportunities or customer service issues, consider integrations with your CRM."
Branding can also play a role in the decision. "The ability to 'blend' new features with the existing environment was key for us", says Emily Staresina at Stockland, where Newsgator has been deployed. "Being able to embed the product to our satisfaction, and ensure it presented consistently with the rest of the intranet and looked like a Stockland thing, was very important for us."
There are circumstances where integration with the existing environment isn't always the ambition. Standalone tools such as Yammer have, in part, gained popularity as lightweight intranet replacements on the very basis that they are leaps and bounds ahead of many traditional and dated intranets. Intuitive interface design and social and collaborative features, with some connections in to existing systems, can sometimes be exactly what's needed to break free from the horror of an old intranet.
What's the vendor's strategy?
Similarly to 'cloud versus on-premise', the position of a vendor and the relation of the product to an organisation's incumbent platforms can be a decisive factor in choosing enterprise social software. Some social tools are closely aligned with certain products. For example, Newsgator is currently a SharePoint-focused product, designed to be deeply integrated with SharePoint. If you don't have SharePoint, you can't choose Newsgator on its own.
Similarly, if your organisation uses Salesforce, then it's already using 'the cloud' and integrating Salesforce Chatter may be an easy and logical step to take.
The standalone products such as Yammer and Jive employ a different approach. They're acquiring and building connective functionality at a rapid pace, so that they can 'talk' to many of the big enterprise applications and suites. Rather than integrating in to a bespoke user experience, these products want to actually be the main interface, and have other individual applications pipe data into them.
Both approaches are entirely valid, of course, but the desirability of either will vary depending on a given organisation's circumstances.
The relevance of a product to existing tools can be decisive
How much will it all cost?
With all of the above considerations, last but not least is the big one: licensing. How much will these tools cost?
There are a number of ways the vendors sell their products, and they vary substantially in model, price and options.
Cloud-hosted products are often charged along the following lines:
Free/freemium: where the product or base version is free, but unlocking additional features requires a licence upgrade to a paid version or tier.
Volume licensing: where blocks of users, say 100, 1,000, 10,000 etc. are costed at a certain price, with a declining cost for subsequent blocks of users.
Cost-per-user: where a consistent charge is levelled for each user of the system, irrespective of numbers.
Most vendors offer a mix of pricing models
Most vendors offer a mix of the above and, of course, nearly all prices are negotiable.
Depending on the product, some vendors will also provide:
a total licensing cost for a number of years, costed per user
a fixed cost for the software itself for you to install, based on the number of users (the more traditional model for software licensing).
With the latter option, things to be aware of include support services and costs and the ongoing entitlement to new versions of the product.
The main thing to be aware is that for anything beyond the most basic of features, they do all cost money. Depending on the strategy or path taken to get to a social tool selection process, this expenditure can be well understood and accounted for, or come as a painful sting in the tail.