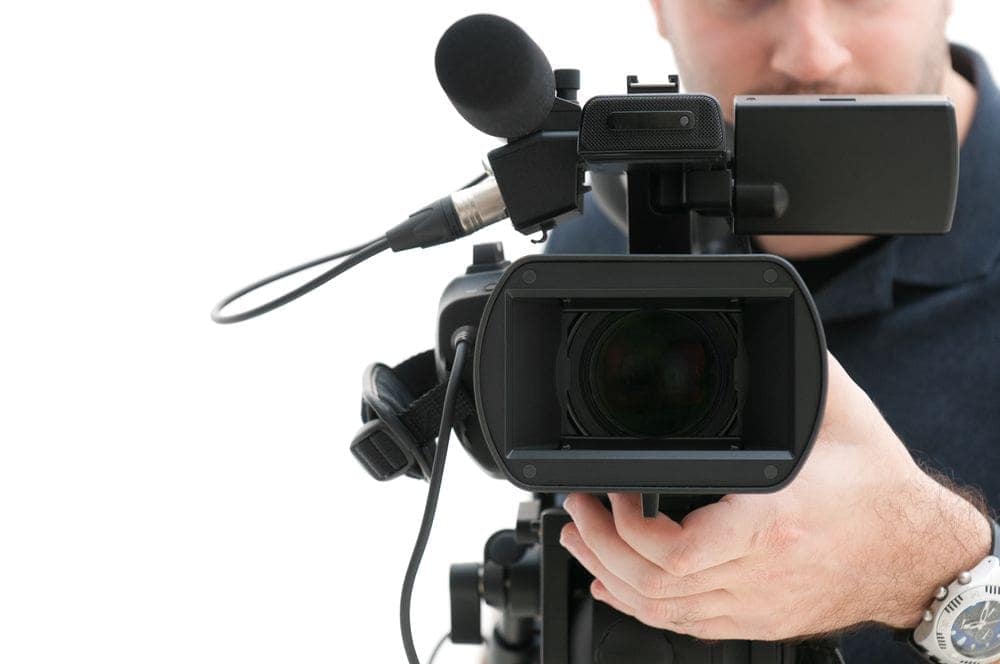 Using audio and video on the intranet

BEST PRACTICE ARTICLE
Filed under: Articles, Digital workplace, Intranets
Video and audio is part of the web, deeply ingrained in everyday browsing, whether it's a news site with audio reports, a social network with links, songs and videos suggested by friends and acquaintances, or the now-famous YouTube.
As with many web technologies and trends, there are parallels between the use of such media on the web, and on an intranet. There are also some significant differences.
The other aspect contributing to the boom of rich media is the ubiquity of mobile devices capable of phenomenal levels of media playback.
With a significant percentage of employees in any organisation owning at least a personal audio player and increasingly a device capable of video playback, there are a wide array of opportunities for businesses to use these channels and devices.
Rich media opportunities include:
video
audio
delivery to mobile devices
This article will highlight some issues, examples and tips on using video and audio files on the intranet, whether at a desk, or on a mobile device.
Examples will also be given where these have been used in practice. Intranet teams are encouraged to experiment with these types of approaches, exploring where they can add value.
This will help the organisation to connect better with its staff, and improve information delivery.
Rich media has a role to play within organisations
Using audio
Podcasts were perhaps the first big success for audio on the web. They can be similarly useful within organisations.
Businesses such as British Telecom (BT) provide an extensive range of podcasts for staff, ranging from the educational to the amusing. These are widely used and appreciated.
Environmental Resources Management (ERM), a leading provider of health and safety services, uses podcasts to share safety information. These 'SafetyCasts' cover key information for staff, and go beyond traditional policies and procedures. (A screenshot of one of the podcasts can be found over the page.)
As discussed in the article Cutting through the hype of social media, it's wise to look beyond just one use and to instead focus on what audio can do within the organisation.
(It's not likely that the next Ricky Gervais, whose Guardian podcasts are downloaded by millions, is in your intranet team.)
There is, however, every chance some employees would like to hear or see content that is otherwise stuffed into their email inbox as yet another document to read or presentation slide deck to click through.
Further uses for audio files include:
CEO speeches
Team and project updates
Sales updates
Internal news reports
Group or team presentations (perhaps with accompanying slide deck)
Staff training or guides
Internal radio
Desktop recording
While audio is not new, there are now simple methods of recording, editing and publishing audio that have revolutionised this kind of content.
No longer do you need a fully rigged studio and editing equipment. At a basic level, a USB headset and one of many audio recording software applications will suffice.
You can even record Skype conversations or interviews as MP3 files, and cut and edit them using audio editing software that's freely available.
Speaking intranet news
At a more advanced level, more sophisticated software that provides 'text to speech' functionality can enable automatic processes to produce audio files on the intranet.
Swiss Post provided an example of this, in their 'speaking intranet news' solution that won an award in the 2008 Intranet Innovation Awards.
In Swiss Post, half of the organisation is not connected to the corporate network, including 10,0000 postmen, parcel delivery staff and postbus drivers.
These staff can ring 0800MYNEWS (toll free) and hear updates from nine different business divisions, read out in one of four languages: English, German, Italian or French.
This delivers key corporate information to staff in a manner that's extremely accessible, even for those with little computer literacy. While this may be an approach that is too radical for many organisations, it demonstrates the potential power of audio.
Using video
Video, driven by the success of YouTube, is a hot topic. In internal business surveys, video often emerges as the number one rich media channel in use.
Some possibilities for using video include:
full video speeches and presentations
detailed training videos
screen captured training for intranet and business guides
internal video programs and TV channels
Scottrade, a deep discount brokerage in the US, provides a good example of the power of videos. Using 'ScottCast', they internally share both corporate updates and copies of public advertising campaigns.
Video content made easy
Like audio, the increasing ease of creating videos makes this form of delivery much more appealing.
At a high level, some organisations continue to use dedicated film production agencies to create professional and powerful corporate films.
Similarly, aspiring in-house video production teams can now achieve great results using pro-quality cameras and production software.
At a lower level, consumer grade high definition video cameras costing $500-$1,000, and production software costing just a few hundred dollars, can be used to produce high quality films, interviews and training materials.
At a desktop level, screen capture software and cheap (or free) desktop editing tools can produce useful videos for simple guides that needn't be Oscar-worthy.
Transfield, another winner from the 2008 Intranet Innovation Awards, used videos as one of several training tools to assist in the education around their SharePoint team sites deployment. This has proven to be the most popular form of training, ahead of face-to-face education.
Many organisations are doing similar things and the software for such guides costs less than $100.
Video tutorials can be produced with $100 software
Taking media mobile
Audio and video can be more than just placing rich content on the intranet. There are now many possibilities for pushing media content out to employees' mobile devices such as iPods and video-capable mobile phones.
Many organisations are now experimenting with this, from hotel chains using video iPods, financial institutions pushing daily sales updates, to broadcasting 'town hall' meetings and events.
As the spread of video-capable mobile devices increases, new opportunities will become both possible and practical.
Care must be taken, however, to ensure that these new communications channels reach desired audiences.
In some cases, only more senior staff have corporately provided mobile devices capable of handling audio and video. This may make for a small audience, and can disenfranchise other staff.
A careful evaluation should be made first of the devices in use, before committing to a mobile media strategy.
Give staff a voice with user-generated video
User-generated content
While it has become easier for intranet teams to generate rich media, there is also a steady shift towards user-generated content.
This involves giving staff or business units the ability to create their own audio or video, and to share this with the wider organisation. This may be approved first by a central team, or published directly.
For example, one global firm is going through a transformation to a 'one firm' culture, bringing together formerly disparate business units.
As part of this, the communications team provided a small number of simple video cameras to business units scattered across the globe. These were used to record short 'about us' videos, introducing the business units, and what they did.
This proved a hit, for the business units and viewers alike. It has also helped to shed light on the diverse activities of this large firm, and is helping to break down cultural divides.
In another case, staff were given the opportunity to upload videos onto the intranet. Often recorded using mobile phone cameras or other similar devices, hundreds of videos have been published.
One popular video is a short instructional piece on how to use the stapling function on the standard corporate photocopier. Recorded hand-held and narrated in real time, this is simple and useful.
For many organisations, these types of videos can transform communication even more than corporately-produced content.
Addressing network issues
One concern with the rollout of rich media is the impact on network performance. This can be significant, and intranet teams should engage with IT from the outset.
A number of options that have proven successful in practice, including:
using Flash-based videos, which have a simple in-built streaming capability
copying ('proxying') videos on local servers to ensure video traffic is only within each office
establishing video streaming servers
While such performance issues have proved insurmountable in the past, many organisations are finding that recent IT upgrades now make rich media viable and simple.
Other challenges
There are a number of other practical challenges that can derail the rollout of rich media, including:
standard office PCs don't have an audio card, or audio has been disabled
staff don't have a quiet place to listen to audio and video
frontline and operational staff don't have time to listen to rich media
staff are not provided with headsets (important in open plan offices)
PCs at the frontline are older, and are not capable of displaying video smoothly
use of 'thin client' technology prevents the use of audio and video
While each of these issues can be addressed, the most important thing is to know about them in advance. Consult with IT and HR, and if necessary conduct an audit of office and frontline environments.
Rich media should also be flagged as corporately important with IT, helping to ensure that these issues are resolved as part of the next hardware and software upgrade.
Delivering a richer experience
Intranets need not just consist of text with the occasional image. Rich media, including video and audio, now provides endless opportunities for communicating information to staff.
The rise of simple and cheap tools has moved the creation of rich media away from professional studios and crews, and placed it in the hands of anyone with even a modest budget.
YouTube and iTunes has demonstrated the power of video and audio, and intranet teams should experiment with the possibilities.
With only modest effort and cost, intranet teams can be rewarded with an entirely new channel through which to connect and engage staff.