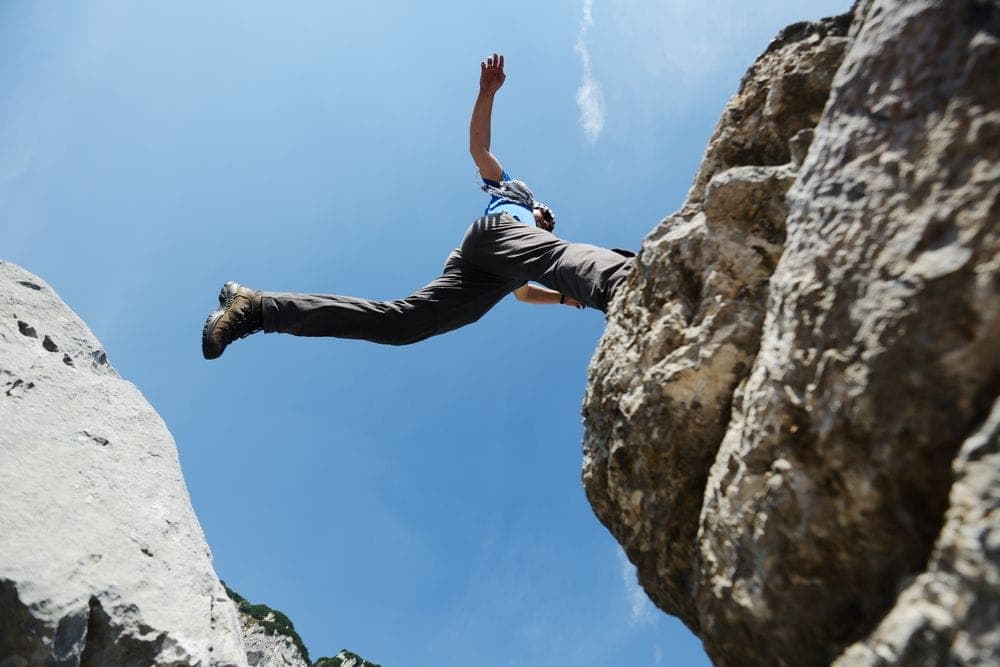 Intranet Innovations 2013: key themes from this year's awards

BEST PRACTICE ARTICLE
Filed under: Articles, Intranets
2013 was an excellent year for the Intranet Innovation Awards. Now in its seventh year, the competition, run by Step Two Designs, celebrates the most innovative intranets from all over the globe. This year we received over 60 entries, with the standard of submissions higher than ever before.
The quality of entries not only shows that intranet teams are more professional than ever, but also shows how the very best intranets have evolved into complex digital channels combining content, social collaboration and workplace solutions. Even non-award-winning entries reflected the great dexterity and skill of intranet teams around the world.
Out of all the winners, two entries were exceptional, and we decided to award two Platinum awards. These went to Barclays Bank (UK) and Hansen Yuncken (Australia).
In addition we awarded:
Ten gold award winners: Virtuos (China), AMP (Australia), Calgary Board of Education (Canada), FortisBC (Canada), PwC Australia (Australia), Mayo Clinic Dept of Nursing (USA), Henry County Health Center (USA), Coca-Cola Enterprises (USA / UK), Bouygues Telecom (France) and Virgin America (USA).
Seven commended entries: Gold Coast Hospital Emergency Dept (Australia), Arup (UK), Arup Pty Ltd (Australia), Disney Consumer Products (USA), Shepherd and Wedderburn (UK), Klick Health (Canada) and Queensland University of Technology (Australia).
From the winning entries and across the submissions in general we are able to see where leading-edge intranets are heading. This article explores some of the key themes.
19 case studies, 200 screen shots!
The full annual Intranet Innovations 2013 report features detailed case studies of all 19 winning and commended entries and around 200 intranet screen shots of the sites in question. At $89 it's exceptional value, helping to both inform and inspire intranet teams. Report sales also support the effort it takes us to keep on running the awards.
Obtain the report from our online store:
store.steptwo.com.au/product/intranet-innovations
(If you're new to the Awards, obtain the bundle of reports, providing all seven years of winners for just $100 extra.)
Social is now business as usual for intranets
Social is now business as usual for intranet teams, and has become an assumed element of modern sites. Teams are now strengthening and maturing their social functionality, including greater integration and use of personalisation. Social is now far more likely to be embedded in solutions and processes than ever before.
One way in which social tools are maturing in the enterprise is through much deeper integration into the intranet. Finally social collaboration and content platforms are coming together.
This is demonstrated nowhere better than in AMP's new iteration of its intranet, the Hub, where there is a truly seamless experience between social and content platform. AMP's intranet makes publishing an article feel as much a 'social' experience as it is a communication-led process.
In other instances external social media, such as Twitter feeds, regularly features within intranets, keeping employees informed of organisations' marketing messages and their interaction with customers.
Social maturity is also reflected in the ability to extract greater business value. Virtuos, a gaming-related production company, structured its training program around the use of badges to celebrate certificates and achievements. By providing a video game-like experience for its video game-loving workforce, training delivered expanded by 500 per cent.
Far more attention is now given to the aesthetics of intranets
The design gap between intranets and website has closed
Intranets have traditionally lagged behind websites in terms of design. This includes both the quality of design, and the use of modern design practices. But this design gap between websites and intranets has finally closed.
Far more care and attention is now given to the aesthetics of intranets and the bar continues to be raised for design standards.
This is reflected not only in the strongest entries to the awards, but also the general standard. There were few entries which lacked visual appeal. Moreover the influence of external consumer-centric sites such as Pinterest is clear, with multiple images on display in preference to text.
A leading example of striking intranet design is AMP's the Hub. Not only does it use a vertical rather than horizontal navigation, but images are prominent throughout.
Based on user feedback, icons are used in the navigation and images used extensively within the body of the page to aid what AMP describes as 'visual-based browsing'. It shows that intranet teams can keep an overall design modern, fresh and attractive, but still feeling like an intranet.
Leading intranets are now aligning the website and intranet user experience. At PwC Australia the intranet is focused on client service and the related processes. The intranet deliberately breaks down the barriers between internal and external digital channels, and there is an almost identical user experience on the corporate website and the intranet. The influence of consumer-facing websites is also shown at a more granular level, for example the use of QR codes on employees' profile pages. Overall intranet and website design are not considered in isolation.
Intranets are now automating key tasks and processes
Intranets are now core business systems
With the pressures on organisations steadily growing, the need for increased productivity has never been greater. Leading intranets are now going beyond their roots as publishing platforms, and are positioning themselves as core business tools, automating key tasks and processes.
By combining a great user experience with the latest technologies, intranets are showing new ways of meeting business needs. They are delivering highly integrated environments which interface with important systems, use workflow, and deliver critical functionality relating to the organisation's main business operations.
In many of these cases the intranet needs to be heavily customised to meet the complex needs of a business. Platinum award winner Hansen Yuncken has crafted a unique online environment from which employees can manage the firm's construction projects, and many of the associated processes.
Hansen Yuncken's intranet HYway is an outstanding example of interplay between electronic forms, project methodologies, documents, data from other systems, workflow and reporting options.
It covers end-to-end processes, from the management of opportunities to site inspections, and is now truly part of the way Hansen Yuncken works.
Other forward-thinking organisations are providing intranet-based tools which simplify and streamline processes for users which may have been previously carried out across different systems. By presenting data from disparate systems and offering detailed reporting options, intranets are being reinvented as key work systems rather than just communications channels.
Mobile intranet access is now a core deliverable from day one
The mobile experience is having an impact
Enterprise mobility has reached a turning point where mobile access to the intranet is normalised, following the same pattern as adoption of social tools.
For years there has been talk about the potential of mobile intranets, but until now organisations have been reluctant to actually implement solutions. Even successful deployments have all too often been carried out under the radar, with limited budget.
But at long last, mobile intranets are far more commonplace. There is a significant increase in mobile intranet submissions to the awards, or as important elements within entries.
In many intranet implementations mobile access is now a core deliverable from day one, along with the desktop version. Previously intranet mobilisation has been a stand-alone and specialist project.
For example Virgin America's striking VX Connect intranet was mobile-enabled principally through the use of responsive design. Mobile access was critical for the intranet's success for an airline where two thirds of employees do not sit behind desks.
While the number of mobilised intranets is growing, the depth of functionality on display and the richness of the use experience is increasing.
Platinum award winner Barclays Bank developed its MyZone mobile intranet specifically for frontline staff. It's a stunning example of the power of enterprise mobility. A mix of news, product information, a user-generated video channel, ideation and local content is wrapped up into a great design which greatly impressed the judges.
This has led to positive outcomes, including better employee product awareness (with customer complaints reduced by half), and increased employee engagement.
Other mobile intranets are showing sophisticated functionality. For example Gold award winner Coca-Cola Enterprises extends employee self-service to the mobile device as well as delivering news.
UCD is at its most critical when users are complex and diverse
User-centred design remains crucial
While intranet trends come and go, extensive user research and user-centred design (UCD) remains vital if an intranet is to have impact. This is particularly true for core intranet functionality or redesign projects, reflected in our new intranet rework category.
Highly successful intranet teams demonstrate a meticulous approach to understanding users' work-related needs and how they use an intranet, and then an equal commitment to testing and refining their proposed design before launch.
UCD is at its most critical when a user population is complex and diverse. This was certainly demonstrated in the Calgary Board of Education's personalised learning environment, Iris, which was to be deployed in schools. The beautiful interface is being used by age groups from 4 to 18, as well as teachers.
Only with very extensive research, prototyping and user-testing across these extremely challenging audience groups could good adoption for the final product be guaranteed. This is certainly our first ever entry which has involved usability testing within a kindergarten!
UCD techniques were also important for designing the Mayo Clinic Dept of Nursing's new intranet. This was completely focused on the needs of the nursing population in the hospital. The intranet team knew getting the design right was potentially critical for patient care so they observed nurses in the field, collected documents and took photos of work areas to really understand how nurses work. Equal care was applied to deriving an information architecture, with nurses sifting through 500 pieces of content.
New intranet platforms have emerged
The technology which enterprise-wide intranets can be deployed on continues to evolve. Moving beyond traditional publishing and portal platforms, intranets are now successfully being deployed onto tools such as WordPress and Saleforce's Chatter. This brings the latest web technology directly into the heart of organisations.
This year we received entries for intranets using technology we have not seen before in the awards. While SharePoint does dominate the intranet landscape, viable alternatives continue to emerge.
A surprising development is the emergence of WordPress as a serious content management system (CMS) option for enterprise intranets. Three of the entries on the shortlist, two of them winning, used possibly the world's most popular CMS as their base.
Virtuos's intranet uses a myriad of plug-ins, including BuddyPress, to bring social functionality to over 1,000 staff, while Mayo Clinic's complex content-centric intranet has over 150 subsites.
The 2014 awards
We'll be running the Intranet Innovation Awards again next year, and we can't wait to see what will feature. Will there be some new twists in mobile? Will there be a deluge of submissions based on SharePoint 2013? Will big data be influencing intranets? We look forward to reading about your innovations in April 2014.
Get the case studies and screen shots
You can purchase the full Intranet Innovations 2012 report online:
store.steptwo.com.au/product/intranet-innovations