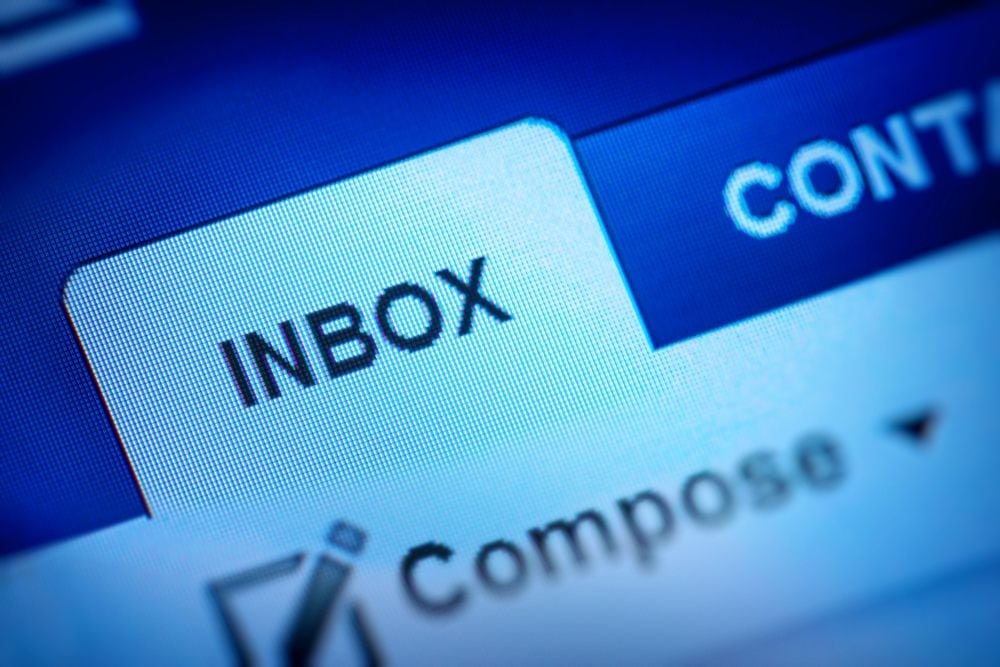 Intranet Innovations 2009: insights into this year's winners

BEST PRACTICE ARTICLE
Filed under: Articles, Intranets
The 2009 Intranet Innovation Award winners were unveiled in Sydney on 5 November 2009. There's a wealth of great screenshots, information, tips and advice in the Intranet Innovations bundle, which you can find on the Step Two Designs website. This article summarises the winners and hits on some of the key themes identified this year.
CRSNet's SAP integration is exceptionally well executed
The Platinum Award winner
2009's Platinum winner was CRS Australia with their intranet, 'CRSNet'. It features three particularly sophisticated applications which together garnered the Platinum Award:
Workflow Inbox: an integrated, dynamic task and workflow tool for CRS staff.
CRSNet Whitepages: a fully integrated whitepages system.
Managers dashboard: a business intelligence system built on SAP.
There are many impressive aspects to the CRS entry, but the most outstanding has to be the identification and resolution of a key business issue, with the Workflow Inbox.
Keeping track of requests and tasks is a long-standing challenge. Before the Workflow Inbox, staff at CRS worked in the same way as many other organisations: requests for approval were made through emails containing links to the items requiring approval. Staff would email managers asking for the approvals they needed. This was the same for SAP items and other intranet applications and seemed to be a reasonable approach. But after discussions with several managers, the IT team soon realised that there were some flaws.
Emails were sometimes deleted by accident, leaving managers with no way of knowing which task remained outstanding, or of completing it.
Managers would be inundated with emails and forget about an email requesting approval. Thus, action was delayed.
It was difficult to manage and monitor items.
Lost requests had to be made again and resubmitted.
In response to these issues, the CRS team designed Workflow Inbox with some specific requirements:
The Workflow Inbox would be personalised and only display an individual's own outstanding tasks.
The CRSNet Workflow portal would only appear if there were items to be actioned.
Any items that required an action would be added to the Workflow Inbox, regardless of whether they came from SAP or CRSNet applications.
Items would be immediately removed from or added to the Workflow Inbox.
It would be situated in a prominent location, that is, the intranet homepage.
The end solution is a powerful workflow tool that's fully integrated, easy to use, makes day-to-day tasks much quicker to complete, and eliminates a lot of associated problems such as keeping track of multitude requests in different spaces.
The SAP integration, which is evident in all three featured apps, (Workflow Inbox, Whitepages and Managers dashboard), is also exceptionally well executed.
CRS Australia were worthy winners of the 2009 Platinum Award.
Core functionality
The 'Core functionality' category focuses on improvements to the fundamental or foundational aspects of intranets, recognising new or innovative approaches. This year there were three winners in this category:
IDEO: The Tube: people and project pages
IBM: w3 Toolbar
SunGard: Skills Matrix
IDEO
IDEO's intranet, 'The Tube' is perhaps the most sophisticated development of the staff directory ever seen. It takes the 'people' element of intranets and places it at the very forefront of the system. IDEO suggests that, to build collaborative tools people actually use, you need to 'point to people', not information: 'Rather than attempt to capture everything someone knows in a database with the hope that others will tap that database, we strive to identify the key bits of information that help one understand who someone is in terms of expertise and experience, so that person can best be leveraged.'
This is a compelling concept that has massive potential for intranets and intranet teams, and presents a strong mode of thinking for the future of intranets as a whole.
IDEO's entry presents thinking for the future of intranets
IBM
IBM's winning entry, the w3 Toolbar, is one of those very clever pieces of development that can just spring up to provide a solution to a common problem.
With nearly 400,000 employees, IBM is big (it's not called 'Big Blue' for nothing). With an organisation that size comes a vast amount of systems, knowledge and employee activity.
Cutting through the w3 Intranet
The IBM w3 Toolbar is designed to integrate and aggregate an employee's most useful web tools and content into a single, easily accessible platform within a web browser.
The toolbar provides IBMers with powerful and useful tools to help them find, save and organise information, collaborate with colleagues, and quickly access the sites and functions they use most frequently.
The intention was to basically design a Swiss Army knife for the browser.
For the Awards judges, this hit a lot of targets. A business need, a well-designed solution, and the first enterprise-focused browser toolbar seen.
SunGard believes in the intranet as a valuable business tool
SunGard
2009 resulted in a second Intranet Innovation Award for SunGard. This is a team that really believes in the intranet as a business tool, and one that can facilitate much improved business processes.
The SunGard Skills Matrix was created in response to organisational change within the software development unit in the Corporations Division. The organisation moved from locally managed and organised groups to a globally focused resource pool model.
Some of the challenges became:
Finding the right person for a task or project.
Knowing if the organisation had the skills to support a new initiative.
The Skills Matrix provides a fluid and dynamic online solution to this problem. It allows staff to pool their skills, and other users to sort through them methodically, enabling them to find key team members for certain projects, with features such as 'skills clouds' and star ratings for each person's individual skills. The benefits include:
Experts are visible to all staff.
Succession planning and risk mitigation for critical skills and key staff became possible.
Staff training can be planned strategically.
Immediate staff benefits are less dramatic, but because of low staff turnover, these benefits increase with time:
Staff can track skill development over time aiding professional development.
Staff can improve their skill levels by approaching other staff they know have the skills.
Staff are able to see what training would most benefit them.
The Skills Matrix tool is innovative because of the way it matches the business benefit with appropriate technologies and existing constraints. This type of tool offers incredible value in effectively managing organisational skills, and could become a blueprint for many organisations.
Communication and collaboration
The Communication and collaboration category recognises that intranets can do much to support these two activities, which are now seen as integral to the success of modern organisations. This year's winners both utilised social software technologies. They were:
NYK Group: NYK News Room
Sabre: Sabre Town
NYK
NYK's business is global shipping and it's one of the world's leading transportation companies with over 770 shipping vessels.
The NYK News Room is wiki-based, and thus multi-faceted in its content, subscription options and viewing opportunities. It provides numerous improvements over the existing information service used by NYK, and is cheaper and has a far more extensive 'reach' to employees.
There were two key drivers for developing the News Room. The first was that NYK staff needed to share and manage key market information in real time. This included competitors, customers, the markets and internal news from a disparate Group of 100 different European companies.
The second driver was that Group Communications were tasked with cutting costs and needed to reduce the number of subscriptions by staff to industry news services. These cost up to £400 per person and gave them access to online news releases.
Any solution to these problems also had to be low cost, so the NYK team looked to build on their corporate wiki, which had been going for over a year.
Creating a separate news area, and replacing individual news licenses with a business-wide digital news licence, while developing a range of subscription and contribution methods for employees, led to:
improved business intelligence
efficiency in news delivery
cost savings
As with many other winners, the identification of a problem and a smartly-designed solution are the key traits here.
Sabre
You might not have heard of Sabre Holdings before, but if you've booked a flight or holiday online, you've used their systems and services, including Travelocity, the Sabre Travel Network, and Sabre Airline Solutions.
Not so long ago, employees in Sabre's few offices would congregate in hallways and around water coolers to discuss current projects, share information they had recently acquired, ask and answer business questions and, yes, even socialise a little.
Today, Sabre has grown into a workforce that's highly dispersed, working from a variety of remote locations, on the road, or telecommuting. In a three-year period, Sabre went from a company where 85% of its employees worked in the United States, to a company where 55% of employees worked in 59 countries outside of the US.
However, such a change also meant an increasingly disconnected workforce that was spending way too much time searching for the expertise they needed to get jobs done, if they could find it at all, and using a business toolset that wasn't helping them connect or collaborate across boundaries.
The solution? Sabre Town. A social networking platform that enabled company employees to once again engage each other in a single location in order to provide the collective abilities of all employees to help answer the questions of each employee.
Sabre Town has delivered tangible benefits to the organisation, including increased employee engagement, faster communication, a more inclusive culture, and hard dollar savings, with over $500,000 saved in 2008 alone.
This is also one of the best examples of using social network-based technology in the workplace for the good of the organisation.
Sabre Town is a great example of social networks in business
Frontline delivery
More than just providing corporate policies and procedures, intranets should directly support the day-to-day work of frontline and field staff. These staff often have the most critical needs for up-to-date information, and missing something can cause significant problems. Frontline delivery winners in 2009 were:
COWI: Business Collaboration Portal
ChTPZ: Mobile Employee service
COWI
COWI is a leading international consulting group, working worldwide within engineering, environmental science and economics.
The COWI Business Collaboration Portal (BCP) has been designed to meet the requirements of employees scattered in locations such as Denmark, Belgium, Turkey, and the Arabian Gulf.
At heart a Microsoft SharePoint installation and located within the main COWIPortal, the BCP has been heavily developed and customised to match the requirements of COWI project managers (PMs). It enables them to work on projects with colleagues from across the entire Group, and share documents, news and task and issue lists with external partners and customers.
Prior to the BCP rollout, PMs and other COWI employees used to work on projects on file drives placed physically in their own countries, with no access to file drives in other parts of the COWI Group. Interaction and collaboration usually only happened when employees were brought together by their managers on projects.
When employees from COWI Denmark worked on projects with participants from different companies in the COWI Group, all the files were sent by mail or uploaded to the old extranet. The original files, however, were kept on the project file drive in Denmark according to the quality assurance policies. A lot of time was wasted on checking which version of a document was the most recent and whether everybody had the latest version.
Now, employees can work together on project sites in the portal and they can publish news, events, tasks and questions to anyone and everyone.
COWI won an award for providing a customised, process-compliant solution that takes the 'Team Sites' concept to the next level of sophistication.
ChTPZ
ChTPZ Group is one of Russia's leading industrial groups. The 'Mobile Employee' service is a simple but clever solution for keeping in touch with colleagues out in the field, who generally only have a standard mobile phone capable of calls and SMS.
With Mobile Employee, ChTPZ employees can submit their phone number to the staff directory. When a colleague wishes to contact them, they can head to the directory and click on the 'Mobile Employee' icon. This opens the Mobile Employee portal, and presents a field within which to type your message. Once sent, the message is delivered to the employee in SMS format.
It's the service's simplicity, together with its directory integration and ease of use, that appealed to the judges, and this is one of a number of similarly small but clever applications designed and implemented from scratch by the ChTPZ intranet team.
Business solutions
Business solution awards are given to those entries that push the intranet beyond its common role as just a publishing platform, to make it a critical business tool and a 'place for doing things' not just a 'place for reading things'. For 2009, Business solutions winners were:
Prophet: Online performance evaluation
AEP: Now Ideas
Prophet
Prophet is a US-based global consultancy with a customer base of Fortune 500 companies. Its performance evaluation system is a perfect example of the intranet simplifying and improving a common business process: in this case, 360-degree appraisals.
If you've ever been on the receiving end of a 360-degree feedback request email, you'll know it can be something that drops down the priorities list. They can be awkward for a number of reasons.
Prophet's system transformed the 360-degree process from a manual and time-intensive, Word document-based process to one that's integrated with the intranet. The online system streamlines the workflow, makes feedback more inclusive and comprehensive, increases compliance, and provides new metrics and reporting abilities. It also automates feedback requests, provides a rich, customisable data set, and presents all information in an easy-to-use dashboard interface.
The system has been met with universal praise, and employees are finding it faster and easier to give feedback than ever before.
AEP
Our final winner is another hugely impressive example of using the intranet and employee input to deliver significant business value.
AEP's intranet, 'AEP Now' has already won awards for its overall design, and some clever features. This year AEP won an Intranet Innovation Award for 'Now Ideas', an online suggestion box with some critical twists.
Unlike a typical suggestion box, Now Ideas specifically looks at real problems the company faces, with a focus on uncovering real solutions, which can be suggested by anyone in the company. An executive sponsors each major problem, and employees can also rate each suggested idea.
The first problem: one business unit needed to save $1.7 million in the coming year. When this problem was put to employees they submitted over 100 ideas to help save money. At least four ideas were immediately identified as offering savings of over $2 million. At the close of this first exercise, which the team treated as a pilot, 10 ideas were chosen with identified savings estimated to be $4 million, easily surpassing the original target ($1.7 million). But it doesn't stop there.
Several months into Now Ideas and AEP has identified almost $8 million in savings. There have been so many good ideas that the team had to freeze the process, while the company implemented the best suggestions.
For the judges, this was a clear winner, and not only is Now Ideas incredibly effective, it's been thoroughly well-designed and implemented on the intranet and it's as aesthetically appealing as any site design on the web.
Setting the pace for intranets
This year, the Intranet Innovation Award winners demonstrate better than ever what's happening at the very forefront of intranet design. IDEO's entry may offer a blueprint for the future of intranets as a whole. SunGard's Skills Matrix appears to crack the long-standing challenge of effective skills management, and IBM's w3 Toolbar enables employees to quickly find and make the most of the tools they have available.
COWI has shown there's plenty of room to improve the standard Team Sites concept, while NYK's News Room and Prophet's online appraisal system will undoubtedly lead to further processes and resources being taken online for the better.
Sabre and AEP demonstrate very clearly the benefits of giving employees the tools and capabilities to contribute easily via online systems. Nobody can argue with the actual dollar savings both companies have enjoyed.
We commend all the winners this year, and look forward to even more fantastic entries in 2010. If you or your team would like to enter, head to www.steptwo.com.au/iia to find out more.
(For full details and screenshots on all winners, obtain a copy of the Intranet Innovations bundle.)