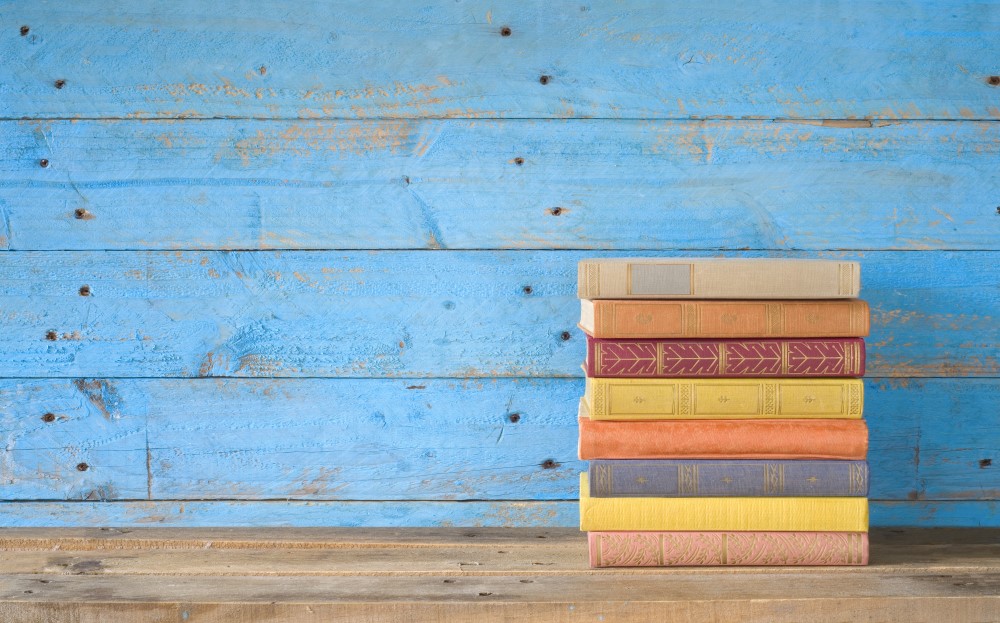 The many faces of information architecture

BEST PRACTICE ARTICLE
Filed under: Articles, Usability
A lot of confusion and misunderstanding surrounds the term 'information architecture'. The multitude of activities that can be labelled with these two words span a vast variety of people, skills and situations.
If you ask for an information architecture, what exactly are you going to receive in return?
Similarly, if someone tells you they are going to provide you with an information architecture, for a website or intranet for example, what exactly does that mean?
A primer, not a dictionary
This paper aims to explain the many faces of information architecture.
A precise definition of each term would be difficult, as there is still much debate even among the professionals who practice in this field, and that is not the objective here.
What is needed is a primer to help ordinary humans weave their way through the various labels that might be used to describe work related to information architecture.
To engage consultants or contractors, it is useful to understand the variety of terminology and be able to identify the area (or areas) in which you need assistance.
Similarly, consultants should find it helpful to be able to express, with a fair degree of certainty and precision, what area (or areas) they are able to provide services in.
If in doubt, spell it out
So how does one go about attempting to hire a consultant, contractor or new team member when there is so much ambiguity?
In truth, the only reliable solution is to exercise great care in constructing requirements, statements of work and desired outcomes, using plain English descriptions of what you're talking about.
Using industry jargon, however apt you believe it to be, may well cause you more trouble than good. It's just too ambiguous.
While this paper attempts to explain the different labels being used for areas of specialty in information architecture, the key to success will always involve explaining exactly what it is you expect to get from a potential information architecture professional.
The key to success is explaining exactly what you expect
Clear purpose
If the best brief you can muster is "we need to do usability" or "we need someone to do IA" then perhaps more time is needed to think it through.
Any work, particularly in the area of information architecture, should be undertaken for a clear purpose, not simply to keep up with the Joneses or based on the latest buzz-word.
Explain what you need and why, and listen to what the person you're considering engaging has to say in response. A professional should work with you to help determine the best approach, regardless of what it says on their business card.
However, if you do find the need to "talk turkey", what follows should help you.
Overlapping spectrum
There is often little distinction between the terms in use and the labels or areas of specialisation blend together and overlap. Figure 1 illustrates this situation.
As would be the case if you compared the skill-set or specialisation of practitioners within any profession; some skills would overlap and others would be specialties unique to a particular person.
However, there is a pattern in how these things relate. Both the level of detail involved and the point in a project at which these skills are necessary, flow in a fairly typical pattern.
Moving counter-clockwise around the circle shown in Figure 1, from IM (information management) through to HCI (human computer interaction), the relative depth of detail increases.
At the IM position on the circle, consultants concern themselves with very little detail, instead taking in the 'big picture'. Strategic work lives here.
At the HCI position on the circle, consultants concern themselves-not surprisingly-with the minute detail.
The overlap depicted in Figure 1 also fits well with the ways people work. Any professional who focuses on a particular type of work will have their favourite place on the circle, but even the most focused specialist has knowledge of the adjacent areas.
Chronological relationship
When moving around the circle from IM to HCI, you're also following the chronological path a project typically takes.
This reflects the nature of the knowledge one works with at any point in the project; starting with a broad, strategic body of knowledge (the objective of the project, the context, the organisation undertaking the project) and ending with low-level, detailed knowledge (such as specific implementation details, interface widgets, pixels).
Obviously, not all projects progress all the way around the circle, and there is of course room for iteration (as in most modern development methodologies) but generally the level of detail progresses as time moves forward.
This is a problem that also beleaguers the term 'design'
What the future holds
As the industries, organisations and professionals involved in these fields mature and evolve-in the way that older professions such as engineering have evolved-some stability in the labels and definitions will develop.
This ambiguity is a problem that also beleaguers the term 'design'. Largely, the way practitioners get around this is by focusing on the what rather than the who. That is, sketching and other means of visualising ideas are the only reliable way of getting everyone on the same page.
In the meantime, this paper serves as an explanation of some of the jargon that exists.
The labels shown in Figure 1 will now be discussed. Each will be given a brief description, some related terms, job titles of those that might do the work, and some references for further reading.
Figure 2 shows the typical overlap of skills and outcomes between the different faces of information architecture.
Human-computer interaction (HCI)
Synonyms
Human factors, computer-human interaction (CHI), man-machine interaction (MMI)
Description
This is the most detailed level of activity, concerned with the science and mechanics of how users interact with computer systems such as software applications, websites and intranets as well as devices such as mobile phones.
Many of the other specialisations mentioned here make use of the fundamental principles developed by HCI researchers. Corresponding to this process of borrowing, is a process of abstraction and translation necessary to turn the heavily academic output of most HCI work into something useful for practitioners (and indeed other professions).
It is this process that results in many of the heuristics, guidelines and conventions which exist in areas such as web and software design (even if they are not always followed).
Outcomes and artefacts
Prototypes
Task analysis
Use scenarios
Likely to be performed by
HCI specialist
Human factors engineer
Ergonomics professional
Links to more information
Reading list
Norman, D. A., The Design of Everyday Things, Currency Doubleday, 1988
Shneiderman, B., Plaisant, C., Designing the User Interface: Strategies for Effective Human-Computer Interaction (4th ed), Addison Wesley, 2004
Interaction design (IxD)
Synonyms
Human factors design, instructional design, industrial design
Description
In its purest form, this involves designing a user interface that allows the user to interact with the site or software. This is at quite a low level, concerned primarily with interactivity (eg buttons, controls, devices).
Also dealt with at this level is visual feedback. That is, the use of colour, signals and movement to convey to the user that something is happening (or has happened).
Unlike most information architects, IxD specialists work in fields such as multimedia, software and game development. The new generation of Web 2.0 'Rich Internet Applications' is renewing the need for this in web design.
Outcomes and artefacts
Storyboards
Interaction diagrams
Interactive prototypes
State diagrams
Likely to be performed by
Interaction designer
User interface designer
Software engineer
Link to more information
Reading list
Saffer, D., Designing for Interaction: Creating smart applications and clever devices, New Riders, 2006
Tidwell, J., Designing Interfaces: Patterns for effective interaction design, O'Reilly, 2005
Moggridge, B., Designing Interactions, MIT Press, 2007
Usability engineering (UE)
Synonyms
User-centered design, user interface engineering
Description
As the name implies, this specialty is focused on engineering the user experience, typically through design 'patterns'. Patterns are a familiar concept to engineers and programmers, involving the re-use of effective solutions to specific problems.
UE typically makes use of research conducted at the HCI level to solve usability problems. The focus is much more about the nuts and bolts of the interface than the aesthetics.
Typically, this term is applied to any usability work where there is a desire to convey a more robust, empirical or pragmatic approach.
Outcomes and artefacts
Functional specification
Detailed wireframes
Paper prototype
Electronic prototype
Flowcharts
Likely to be performed by
Usability engineer
Usability specialist
User interface designer
Reading list
Nielsen, J., Usability Engineering, Morgan Kaufmann, 1993
Kuniavsky, M., Observing the User Experience: A practitioner's guide to user research, Morgan Kaufmann, 2003
Garrett, J. J., The Elements of User Experience, New Riders, 2002
Information design (ID)
Synonyms
Content design, page layout, visual communication
Description
This is the practice of designing how to convey information, either in textual or graphical terms. It includes looking at pagination, columns of text, 'infographics' and some aspects of content layout.
This is an activity typically rolled into visual (or graphic) design, and thus not often referred to as a separate area.
ID has its roots in the pre-electronic age where the effective design of signage and maps was the focus. ID continues to have a lot to offer anyone working on communication of information, such as user interfaces and website and intranet design.
Outcomes and artefacts
Wireframes
Content specification
Paper prototypes
Page templates
Likely to be performed by
Graphic designer
Art director
Copywriter
Technical writer
Links to more information
Reading list
Tufte, E. R., The Visual Display of Quantitative Information (2nd ed), Graphics Press, 2001
Few, S., Information Dashboard Design: The Effective Visual Communication of Data, O'Reilly, 2006
McGovern, G., Norton, R., Content Critical: Gaining competitive advantage through high-quality web content, Prentice Hall, 2002
User experience (UX)
Synonyms
User-centred design, user experience design
Description
This is more holistic than IxD, UE or ID, as the wider context in which systems are being used is taken into account.
Also, usefulness plays a bigger part than earlier (where the focus is on usability). For example, what intranet functionality would staff find useful, not just easy to use?
This idea was discussed in the article: "The difference between usable and useful"
Outcomes and artefacts
Wireframes
Prototypes
User experience specification
Likely to be performed by
Usability expert
User experience architect / specialist
Experience architect
Graphic designer
Web designer
Visual designer
Links to more information
Reading list
Krug, S., Don't Make Me Think: A Common Sense Approach to Web Usability (2nd ed), Macmillan, 2006
Mulder, S. with Yaar, Z., The User Is Always Right: A Practical Guide to Creating and Using Personas for the Web, New Riders, 2007
Buxton, B., Sketching User Experiences: Getting the Design Right and the Right Design, Morgan Kaufmann, 2007
Information architecture (IA)
Synonyms
User-centred design, usability
Description
Within the strict environment of this paper, IA is where we design, at a fairly broad level, the content which will be found within a website or intranet, and how it will be organised.
Of all the terms mentioned here, this is the most universally used. But as it's the subject of this paper, this term often covers a much wider range of activities. Many professionals going by the title of 'Information Architect' may indeed slip in and out of each of the specialisations mentioned here. That's fine, as long as there is a clear way of describing each activity, when required.
Outcomes and artefacts
Site map
Website blueprint
Wireframes
Electronic prototype
Swimlane chart
Likely to be performed by
Project manager / producer
Website manager
Information architect
Web designer
Experience architect
Links to more information
Reading list
Rosenfeld, L., Morville, P., Information Architecture for the World Wide Web: Designing Large-Scale Web Sites (3rd ed), O'Reilly, 2006
Van Dijck, P., Information Architecture for Designers: Structuring websites for business success, Rotovision, 2003
Wodtke, C., Information Architecture: Blueprints for the Web, New Riders, 2002
Experience design (XD)
Synonyms
Customer experience, customer service, service design, CRM, universal design
Description
This takes a broader view of design beyond that of the asset (eg website, intranet, software GUI, device) and considers the total experience which a person will have.
In this broader context, other assets and how they fit into the overall goals of the user are taken into account. For example, no website exists in a vacuum, and this broader context can be very valuable in making a useful product.
This area has gained a lot of attention in recent times due to website usability professionals recognising that to be truly effective they must look beyond the website to ensure that information provided across all channels is useful, appropriate and consistent.
This is of course a practice that has long been the norm in fields as diverse as industrial design, architecture, marketing, exhibition design and point-of-sale shop design.
Outcomes and artefacts
CRM strategy
Customer lifecycle plan
Integrated marketing campaign
Multichannel strategy
Likely to be performed by
Product manager
Experience architect
Marketing manager
Exhibition designer
Management consultant
Links to more information
Reading list
Shedroff, N., Experience Design 1, Waite Group Press, 2001
Tisch, J. M., Chocolates on the Pillow Aren't Enough: Reinventing The Customer Experience, Wiley, 2007
Macleod, S., Reshaping Museums Space: Architecture, Design, Exhibitions, Routledge, 2005
Information management (IM)
Synonyms
Information strategy, enterprise content management (ECM), enterprise IA
Description
This is the strategic end of the spectrum. The purpose of this activity is to plan the overall approach an organisation will take towards managing the information it possesses. There are overlaps with XD, but here there is less focus on design.
This is clearly at a different scale from the typical tasks involved with designing and constructing a web interface or device.
In fact, IM might state that either or both of those sites are needed and implement processes to feed information into the sites.
IM concerns itself with the creation, movement, storage, consumption and destruction of information throughout an organisation. At this level the systems to facilitate these tasks (eg CMS) are very important.
Outcomes and artefacts
Information management strategy
Flowcharts
Process diagrams
Likely to be performed by
CIO
Intranet manager
Records manager
Knowledge manager
Links to more information
Reading list
Rockley, A., Managing Enterprise Content: A unified content strategy, New Riders, 2003
Marchand, D. A., et al, Information Orientation: The link to business performance, Oxford, 2004
Wurman, R. S., Information Anxiety 2, Que, 2000
Conclusion
This exploration of the terminology should help clear up some of the confusion, both for customers and specialists.
Within the industry, the definition of different disciplines is hotly contested, and this paper does not aim to deliver a definitive guide of IA-related fields and job titles but to give those with little or no experience in IA something to go on when attempting to engage an IA professional.
Readers who disagree with the descriptions used here probably know enough to be able to sort things out for themselves.
That said, all feedback is welcome.