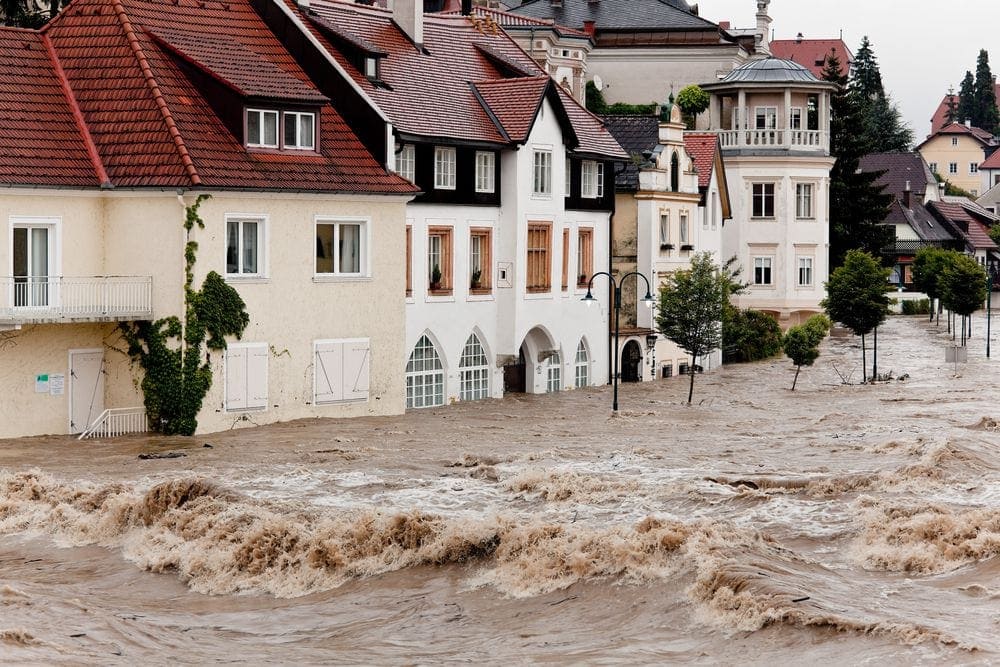 Communicating in a crisis

BEST PRACTICE ARTICLE
Filed under: Articles, Intranets
In early 2011, the sky opened in Queensland with heavy rainfall in Brisbane and across South East Queensland.
With Wivenhoe dam at capacity, flash flooding in Toowoomba and kind tides looming, Brisbane was preparing for flooding not seen since 1974.
As a precautionary measure the power was shut down to over 100,000 homes and businesses in the CBS, because power providers feared flooding of underground substations.
The river rose and, before we knew it, broke its banks, pushing a vast amount of water into the Brisbane suburbs and CBD.
Brisbane was knocked out and organisations were faced with real issues that most were not fully prepared for.
Crises have struck across the globe in recent years, with floods in Brazil, fires and floods in Victoria and earthquakes in Chile, New Zealand and Japan.
In all these cases, organisations have been challenged to figure out how to communicate with staff and customers and what role electronic communications, including intranets, can play in this vital task.
This article focuses on what organisations can do to inform staff and improve their crisis management, before the crisis takes hold.
Insights and learnings from recent events in Australia come from a number of organisations as well as from a workshop with the Brisbane chapter of the Intranet Leadership Forum (www.steptwo.com.au/ilf).
Crisis management
There are many types of crisis but what they all have in common is their large impact on regions and businesses. This makes crisis management important for all organisations, especially those that are responsible for essential services.
Organisations deal with crisis management in different ways. Most have policies or action plans that outline methods used to respond in a crisis and some have committees with special privileges during a crisis or emergency.
Organisations in the energy and other essential service sectors are faced with emergency events on a regular basis and are usually much more prepared for the onset of sudden events.
But when a crisis hits, it shows up the gaps in essential crisis management planning. New technologies, including intranets and social media, offer new ways of dealing with crisis situations.
When confronted with a crisis, organisations need to consider a range of things, including:
impact on business
communicating with staff
providing staff with key tools
streamlining communications
coordinating assistance
securing data and systems
evaluating crisis readiness for next time
Impact on business
Crisis and disasters can have significant impacts on businesses large and small including:
offices being inaccessible for weeks or deemed unsafe
external websites crashing due to extreme load
VPN access to email and other core systems unavailable due to systems crashing
initial supply shortages for goods
staff unable to get to work due to lack of access
brownouts due to infrastructure damage
damage to other infrastructure including water supply and sewerage
rebuilding costs
Organisations need to evaluate the changing situation and assess quickly and reliably what the impacts are. Staff members are often in a position to report in and help with this process.
Keep staff up to date on the changing situation
Communicating with staff
It is imperative to communicate key updates about the changing situation, and it is important to ensure the message reaches all staff. It's not just a matter of getting staff to read the corporate website or follow the twitter stream, they need to feel involved and kept in the loop. Staff will have different needs from customers, and traditional communications channels may not be adequate. Teams may need to explore external channels to get the message across.
Possibilities include:
SMS alerts to all employees
dedicated free call 1300 number for updates
tweeting from personal account with a known #tag
Yammer posts
updates on the public website
sticky notes on building doors
trusted external websites for general news
informal communications channels including the 'friend network' and viral communication
Providing staff with key tools
In our technology-dependant society, we don't function well without what are now the basics: telephones, computers and the internet. During a crisis, staff may not have access to their normal environment where these tools exist.
To ensure staff are able to communicate effectively:
provide access to equipment to work from home
provide access to the corporate network from home, using VPN tokens or a password-protected website
establish an alternate location for intranet, web and communications teams to work
relax YouTube and social media bans usually enforced by IT
store emergency equipment (mobile phones, computers, printers, chargers etc) off-site in case regular premises are inaccessible
Provide access to key tools staff need to do their job
Streamlining communications
Many communications teams come up against lengthy approval chains even though the timeliness of communication is paramount in a crisis. There are ways to sidestep to break down these barriers, including:
seeking endorsement for bypassing traditional approval channels for rapid response
gaining additional approval for the intranet manager/communications manager so the team can act quickly
creating a strategy outlining possible channels
exploring the use of informal communication channels in case the traditional ones are not available
Coordinating assistance
There are two types of staff in any crisis: those whose homes and families are directly affected and those not affected but wanting to help.
Intranet teams can help by:
directing staff towards community initiatives which connect people in need with those wanting to help
setting up an area on the intranet matching what staff members need with what other staff members can donate or provide
Staff not directly affected just want to help
Securing data and systems
When a crisis hits so does the need for a robust, hosted crisis site. It should be with an external provider, in the cloud or on an internal server in a different location and separate from the corporate network.
The site should be a light version of the organisation's current intranet and include:
key communications
crisis protocols for staff
procedural documentation key to business operations
contact information
how to obtain help
In the case of business premises being destroyed or inaccessible, all organisations need a duplicate store of backup data. This backup should be stored in an off-site, secure location.
A fully operational disaster centre with the relevant equipment needed to keep the business running is the ultimate in crisis management. But it is not realistic for all organisations. Something as simple as a 'disaster pack' kept at home by those on the crisis committee can also be effective.
Evaluating crisis readiness for next time
Organisations need to plan for crises before they happen. Some of the crucial questions to ask in such evaluations are:
What happens in an emergency or crisis?
Who has the authority to communicate to staff, what and when? Responsibilities should be linked to roles or positions to take into account staff turnover.
How many ways can staff be reached? Multiple communication channels should be included in your strategy to ensure the greatest reach. This should include at least phone, internet, intranet and social media.
How up to date is staff contact information? A regular review of staff contact and emergency details, including mobile and home phone numbers, will pay off in the long run.
A review process should also be put in place following each event to evaluate improvements.
Be prepared and create a strategy ahead of time
Conclusion
While Brisbane is functioning as a city, the process of rebuilding houses and offices is a slow one and the repercussions will be felt for many years.
It was incredible to see the kindness and strength shown by locals, Australians and those across the globe in a time of crisis.
There are many extraordinary crisis stories still being heard.
It is now time for organisations to prepare themselves for the future and create strategies for managing crises that take full advantage of intranets, social media and other communications technologies.
(Thanks to Andrew Kesper for the creative commons image of the Brisbane CBD.)