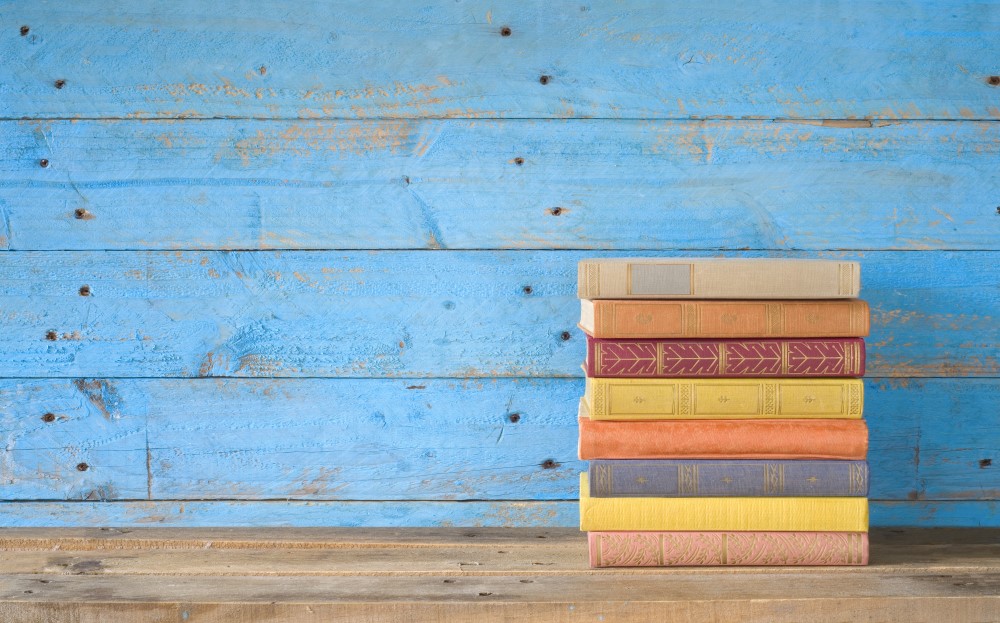 Content reuse in practice

BEST PRACTICE ARTICLE
Filed under: Articles, Content management
'Content reuse' is often seen as one of the key benefits to be gained by implementing a content management system (CMS).
It is certainly true that there are considerable advantages in being able to use a single page (or piece of content) in multiple locations on a single site, across multiple sites, or in different published formats.
The reality however is that few organisations are able to realise this vision of content reuse in practice. Instead, content reuse is typically only used in a few limited situations, with authoring and publishing continuing unchanged to a large extent.
This article explores the reality of content reuse, with the aim of presenting a practical view of content reuse, how it can be implemented in common situations, and the barriers to adoption that exist in many situations.
This will assist organisations to make more informed decisions regarding the selection of content management systems and the adoption of content reuse.
What is content reuse?
'Content reuse' refers to any situation where a single piece of source content is written once, and then used in multiple locations or contexts.
It is a term that appears widely in tenders, vendor marketing materials and industry reports. There is not, however, a consistent understanding of what content reuse means in practice, and the term is used to mean many things, each of which may be met by different technology solutions.
Content reuse is powerful but complex in practice
Types of content reuse
In practice, content reuse covers a broad spectrum of situations. Each of these is explored in the following scenarios, starting with the simplest form of content reuse, through to the most advanced and most complex.
Page is linked to from multiple locations
The simplest scenario is where a single page must be linked to from multiple locations within a site. The classic example is that of news items, which often appear:
in the main news section
in a list of 'recent news items'
on the homepage, showing the most recent half-dozen items
In this scenario, the content management system often lists only the most recent items on some pages, and automatically moves news items from the 'current' to 'archive' section after a specified period of time.
While very commonly implemented, this scenario is not actually 'content reuse', since the page itself is published only once, with multiple links pointing to that location.
Page appears in multiple locations
The first true example of content reuse is where a page needs to appear in multiple locations on a single site.
A common example of this is where booking details may be the same for multiple events, but the site design is such that it is preferable to avoid linking to a single generic 'booking page'.
In this situation, the author would create the booking page once, and then specify where in the site it will appear.
Although the page is stored in the content management system only once, it appears to the site visitor that there are multiple copies, one for each event in this case.
If individual sections of the site are styled differently, the published pages must match the styling of the section they are located in.
Page appears on multiple sites
A slightly more complex variation on the previous scenario where a single page is published to multiple sites, not just to multiple locations within the same site.
The most common situation where this arises is publishing information to both the intranet and public website. These will almost always have a different layout and presentation, so the published pages will need to match the style of each site.
The simplest situation is where the published page appears in the same location of each site. This allows a 'check box' to be provided to authors, indicating which sites to publish to.
This is relatively uncommon, and it is more typical for the intranet and website to have a different site structure (information architecture). In this situation, the content management system must allow the user to select where the page will be located on each site.
Content can be shared between an intranet and website
Standard elements used throughout the site
There is often a need for standard elements, such as headers, footers or disclaimers to be used throughout the site.
While this scenario could be met using content reuse, the more common practice is to capture this information within the standard 'page templates' used in the publishing system.
Taking this approach ensures that the standard content is automatically published on all pages of the site, without requiring further effort on the part of the authors.
Elements of pages reused in multiple locations
Beyond the relatively simple scenario of having a single page appear in multiple locations, there may be a requirement to use some portion of a page elsewhere, perhaps supplemented by additional information.
The most common example of this is to use a standard introduction, with product-specific information added afterwards.
This form of content reuse is obviously more complex, as it requires some degree of 'assembly' when the page is published, which must be managed by the author.
Complex layouts are assembled out of source content
Another approach that is taken on websites is to build more complex layouts by assembling defined 'regions', with each region drawing content from elsewhere in the site, or from a pool of common content.
For example, the homepage may have a region that draws content from the news section, another taking items out of the product listing, supplemented by text specifically written for the homepage.
This scenario can also be applied to 'promotional boxes' that are displayed on the right-hand side of pages. These are drawn from a pool of standard promotional items, which are published to many pages on the site.
Depending on the specific capabilities required, this can be either a simple or complex scenario for content reuse.
Assembling pages from 'content components' is complex
Pages assembled from content 'components'
This is the most complex scenario for content reuse, where pages are assembled from a pool of content 'components', often individual paragraphs or sections.
This is most often used in either the legal context (where contracts are assembled from standard 'boilerplate' clauses), or on large product sites (where individual product details are shared across product lines).
This scenario is rarely implemented in practice, due to the considerable challenges that must be overcome to make it sufficiently easy for authors to understand and manage (see 'Challenges facing content reuse' later in this article).
Content is published to multiple formats
In this scenario, content is published to multiple formats, such as:
website
hand-held (mobile phone, PDA, etc)
printed
XML (for syndication)
There are a number of complexities to manage in this situation, including:
each format has its own strengths and limitations
each format has unique characteristics (for example, printed publications may require a table of contents)
different details may be provided in each format (for example, PDAs have very small screens, so content must be limited)
This scenario is often used where information presented on a website may also need to be provided as printable brochures that can be handed to customers, or when news items are syndicated for use on mobile phones, etc.
This approach is perhaps better known as 'single-source publishing', and it is useful to distinguish it from the other forms of content reuse listed earlier. In practice, this scenario has quite distinct issues, and is generally implemented using different technology solutions.
Content can be published to multiple formats
Mix-and-match
While a wide range of content reuse scenarios have been presented in the previous section, many other variations are possible.
In general, many of these are 'mix-and-match' combinations of the scenarios listed in this article.
Be aware, however, that unique business requirements or product capabilities may generate content reuse scenarios that are quite different to those in this article. Use this article as a starting point for further research, rather than a definitive list of all types of content reuse.
Benefits of content reuse
There are a number of compelling benefits that made content reuse such a driving factor for content management projects, including:
Improves accuracy and consistency
The most obvious advantage of content reuse is that information is written only once, instead of being written (and maintained) separately in multiple locations.
This increases the quality, accuracy and consistency of content across the site. On a larger site with widespread reuse of content, this can deliver considerable benefits.
Increases efficiency
Similarly, writing content only once and using it in multiple locations can reduce the authoring effort required. Where there is a large amount of content reuse, this can save dozens or hundreds of hours of writing.
Publishing processes can be simplified by content reuse
Streamlines processes
Publishing processes can be considerably simplified by content reuse, particularly when multiple outputs are being produced (such as online and paper).
This has the potential to eliminate much of the cutting-and-pasting required in more manual processes, and ensures that the same content is used regardless of the format being produced.
Simplifies updating
One of the greatest challenges in maintaining a large site is making all the updates required to reflect business or product changes. Without content reuse, a single product or business rule change may mean updating dozens of pages.
Content reuse allows changes to be made to the source information, with those changes instantly reflected throughout the site.
Provides greater control
Depending on the capabilities of the content management system, it may be possible to restrict authoring access to content that is reused on the site.
This then allows authors to edit local content within each site section, without having the ability to 'break' the reused content.
It can be difficult to implement content reuse in practice
Challenges facing content reuse
While the benefits offered by content reuse are clear (and widely recognised), the challenges facing a successful implementation aren't as well understood.
In practice, there are very real difficulties inherent to content reuse which may limit when it can be applied.
These challenges include:
Ensuring content is exactly the same
Content reuse is only possible when the content is exactly the same, in all locations or contexts where it is used. While this may seem an obvious requirement, it is often difficult to achieve in practice.
Even a single word difference, or a link that depends on the context, will prevent most forms of content reuse from working.
What must also be recognised is that content often only makes sense in context. For example, if a paragraph starts with "In addition, the product is suitable for…" it can only be reused in certain situations. It could not be used, for example, as the first paragraph of a page.
Similarly, pages as a whole often assume the context of where they are located in the site. (For example, a product details page only makes sense if it is read after the introductory product page.) This may make pages difficult to use in other locations.
For all these reasons, there will be many situations in which the text is not identical in all locations, or does not make sense in all contexts, therefore making content reuse inappropriate.
Targeting different audiences
Expanding on the last point, there are many situations in which the information being conveyed is the same in multiple locations, but the actual words are not.
The most obvious example is sharing content between the public website and intranet. These two sites are very different, and have quite distinct audiences (see the earlier article Worlds apart: the difference between intranets and websites).
This difference in audience often means that the same information will be presented differently on the website and intranet. The intranet will often make greater use of in-house knowledge, while the website will generally provide more introductory information.
While implementing a content management system with the primary goal of sharing content between the website and intranet makes sense on paper, it is often not possible due to the differences in content.
Increased complexity for authors
The increased complexity and 'cognitive load' on the authors is a major issue with content reuse.
Experience has shown that the moment the content management system moves away from a what-you-see-is-what-you-get, one-to-one match between the authoring environment and the published site, authors start to encounter difficulties.
With content reuse, it becomes hard for authors (even when skilled) to understand how the site is written, maintained and assembled.
In practice, this often substantially limits how widespread the use of content reuse is. In many cases, authors will end up duplicating content, or making mistakes with the content reuse, due to the inherent complexity of the approach.
(This has been observed even in centralised teams of professional writers working full-time in the content management system.)
Authors must be able to understand content reuse
Reduces usability of CMS interfaces
The inherent complexity of the content reuse also impacts upon the usability of the CMS, both in the authoring interface and in the site management features.
Particularly difficult for users is the move from a straightforward 'page-based' model (where a page in the CMS equals a page on the published site) to the more complex 'asset-based' model (where the site is assembled out of a pool of 'content items' that are managed in a separate structure).
Regardless of the model implemented in the content management system, there is an unavoidable impact on the usability of the CMS due to the content reuse capabilities.
In practice, much effort must be put into the design of the CMS to ensure that general business users are able to understand and make use of the content reuse capabilities.
Content reuse is best managed centrally
Coordinating decentralised authors
Content reuse is comparatively straightforward in a centralised authoring model, where the authors can work closely on managing the relationships between pages.
This becomes much more challenging in a decentralised authoring model, where there may be a large number of authors working essentially independently.
In this situation, there is likely to be very little content reuse in practice, as authors will generally be unaware that an existing copy of the content exists when writing new material.
In many respects, the adoption of content reuse always requires some centralised planning and management.
(For more on authoring models, see the earlier article Centralised or decentralised authoring?)
Considering the effect of updates
Once the content reuse has been established on the site, authors must then carefully consider the effect of any changes to the content.
Without an understanding of these issues, and sufficient support from the CMS software, authors can easily make mistakes that affect many locations on the site.
Guidelines and suggestions
Based on the issues identified in the previous section, the following guidelines and suggestions have been made to ensure that the
implementation of content reuse is both successful and effective.
Approach with realistic expectations
Approach content reuse with realistic expectations, based on the issues outlined above. While it will certainly provide some benefits, it will not be a 'silver bullet' that resolves the broader quality, accuracy and consistency problems of the site.
The selection and implementation of the content management system should be conducted with an understanding of the issues. This will ensure that the other benefits of the CMS are not lost by an over-optimistic focus on content reuse.
Review the content
Before considering content reuse capabilities in the CMS, conduct a thorough review of the content itself.
This will identify those areas where content reuse is both possible and practical, and will also undoubtedly highlight some areas where it will not work in practice (eg where the content is not identical).
This content review will then drive the content reuse strategy, as well as forming the basis for the requirements in the tender document (see below for more on this).
Focus on structured areas
Based on the benefits and challenges of content reuse, it is generally best applied when there is both structured content, and structured authoring processes.
This may involve focusing content reuse on key content items, or restricting its use to a centralised team of authors.
Implement in phases
Widespread adoption of content reuse will require substantial changes to business practices and processes. This will take both time and effort, and the implementation should therefore be planned in phases.
Start with the area that will derive the greatest (and most immediate) benefits from content reuse, and then work outwards from there.
Implement content reuse in phases
Specifying content reuse in a tender
As outlined earlier, there is no common understanding of 'content reuse' amongst either vendors or prospective purchasers.
For this reason, it is recommended that organisations consider not using the term 'content reuse' in their tenders at all. If it is to be used, it must be supported by sufficient descriptive text to clarify what is being meant in the specific situation.
Regardless of whether 'content reuse' is used as a term in a tender, effort should focus on providing a concrete description of what is needed in practice, in the context of the site (or sites) being managed and published.
For example, the following should not be used in a tender:
The CMS must provide advanced content reuse capabilities, with the goal of reducing duplication and the effort required to manage the sites.
Instead, consider descriptions such as:
There are a number of content items, such as media releases, that will need to appear on both the intranet and website. The CMS must provide a simple mechanism for authors to select which sites these pages will appear on. It must also automatically style the pages to match the site being published to.
For more on the benefits of taking this descriptive approach, see the earlier article Using narrative in a CMS tender.
Conclusion
Content reuse has the potential to offer tangible benefits, and it is often one of the primary focuses of content management system
implementations.
There are very real challenges, however, in successfully implementing content reuse and many of these are inherent to the nature of content reuse itself.
Organisations must therefore have a good understanding of both the strengths and weaknesses of content reuse when selecting and implementing a content management system.
Small steps are then suggested, allowing authoring and publishing processes to be adapted to the rigours of content reuse.
Further reading
If you are looking to implement 'serious' content reuse as a key element of your content management project, the following book is unreservedly recommended as the best resource on the issues, approaches and methodology around effective content reuse:
Managing Enterprise Content:
A Unified Content Strategy
Ann Rockley
ISBN: 0735713065