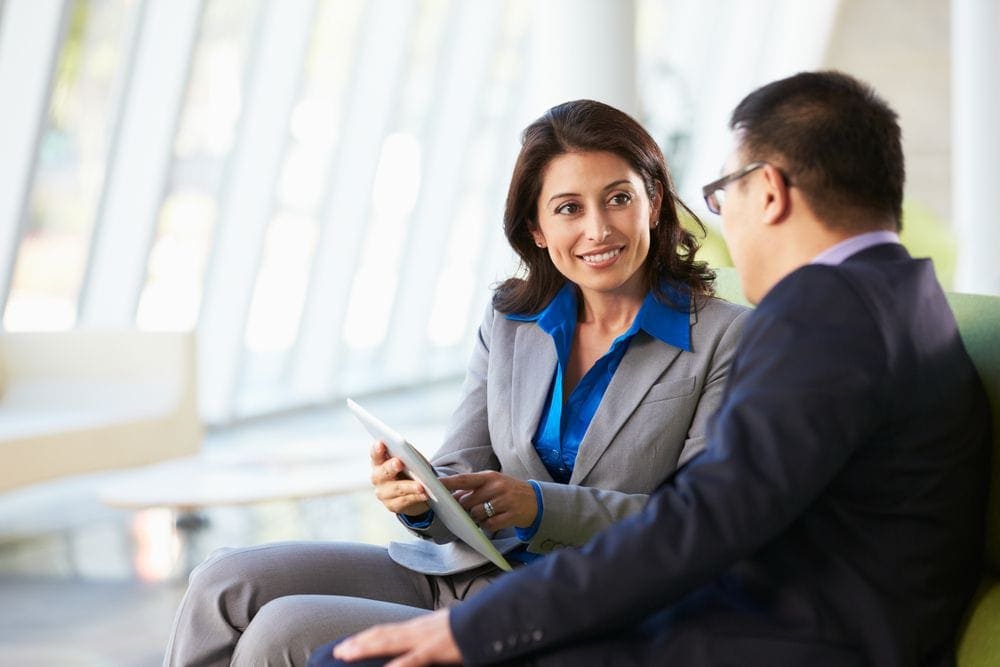 Collaboration: leading by example

BEST PRACTICE ARTICLE
Filed under: Articles, Collaboration and social, Intranets
Collaboration: by stealth or by design, to a few or to all, in some form or other organisations are getting into it. Those that do, realise that there is more to collaborating than the mere introduction of tools.
There is undoubtedly a large amount of online chatting, blogging and social networking going on out there on the world wide web. Even so, organisations often find it difficult to dig these people out from within the internal ranks.
So what is required for effective online collaboration? And what are some strategies for achieving this? Two important prerequisites are:
key people who have experience using collaboration tools
people within the organisation who are already working together
Without these two things the mere appearance of collaboration tools will not enable people to use the tools effectively or compel people to work together when they are not already doing so. Using online tools is a discipline — at the very least it is a habit — and key people who are already 'walking the walk' are an integral part of the solution. Without these people, would-be collaborators have no models for collaboration.
If you can tick these two boxes and if you are a lone voice, or part of a very small niche group in a very large organisation, this article explores methods for building this capability within organisations. The recent experience of the World Wide Fund for Nature (WWF) is used to demonstrate the approach.
Collaborate outside the organisation first
Collaboration: that's what I want
Organisations are now rushing to acquire and use collaboration tools, sometimes with disastrous results. They need to ensure that two important factors are already in place before they start, so that they can use collaboration effectively. These are:
Organisational groups, roles, functions or individuals who are already collaborating using available means such as email, phone, and meetings.
Key individuals with sustained collaboration experience, who will be involved in collaboration solutions and projects.
If no one in the organisation is already collaborating, internal collaboration efforts will surely fail. In that case, the quick and serious message is: 'get out there and make a start!'
Starting and stopping, changing collaboration software types and providers is usual, as is starting off without an audience by blogging under a pseudonym and/or hiding efforts and results from search engines. At some point, however, an audience is required. This starting, stopping, changing and anonymity are all part of usual behaviour as collaboration endeavours move toward maturity.
Keep going and eventually your organisation will hit stride. This is the sweet spot of sustainability in whatever form and frequency that is for your organisation. The important thing is not to stop and while recording your experience can have individual benefits, at some point sharing with the wider world is necessary, if collaboration is the goal.
The risk of wrong tools or thinking
Without organisational capability in this area, organisations run a very real risk of selecting the wrong tool for the job. This will limit the effectiveness of the online solution and in the worst case, undermine existing tools such as intranets that are already in place.
Control negates the spirit of collaboration
Organisational rhetoric around collaboration tools tends toward a language based in control, governance and authority. These words are the antithesis of the spirit of collaboration, which is based on mutuality and trust. There is often a large gap between actual and perceived organisational risk. Someone who understands and can manage this is an important part of the solution.
Due to all the factors mentioned so far and more, efforts to put tools such as wikis, blogs and instant messaging into organisations have varying success. The success continuum runs from 'no use at all' to 'complete abuse or over-use' at the other extreme.
No uptake of collaboration
At the one end of the continuum, users refuse to partake in online collaboration efforts. Tools are purchased, implemented and populated with content that is never taken off the shelf. Managers grumble that they have provided their teams with this great resource and scratch their heads at the lack of engagement from their team.
At both a group and an individual level, organisational resources are wasted. And perhaps worst of all, the goodwill disappears. Users are turned off these new ways of working, and later as the organisation approaches some kind of real collaboration, it will be almost impossible to coax these people back.
There will be one or more factors at play here. Either the barriers for using the tools are too great or the reasons for using them are not understood or are not great enough.
Often collaboration initiatives are driven by the corporate head office. Although sympathetic to frontline staff, these initiators are far removed from the frontline environment. In most cases, the content that has been provided is just not relevant enough to change behaviours.
Without a doubt, online collaboration has the potential to enhance working practices and organisational outcomes, however it is not, for the most part, central to the way people work. After all, we've been getting along without it for quite some time.
This generally means the benefits are difficult for most to understand and barriers, such as the response rate on the internet or day-to-day work pressures, are greater than rewards.
Barriers to collaborating
Rewards are often only understood through the experience of participation. This is difficult where the challenge in the first instance is engaging people.
Those who already understand the benefit of online collaboration may dismiss the barriers as insignificant. This is a mistake that is often made. Typical barriers to use can be found in the following areas:
software is not already installed and ready to go
poor software interface and low levels of usability
slow internet connection speeds
lack of compelling need
the 'what's in it for me?' factor has not been established
an additional password is required to log on
lack of organisation capability to support collaboration
Picking up on the last point, effective collaboration cannot take place without a suitable and experienced enthusiast to lead the process.
The barriers to collaborating are often greater than the rewards
Fortunately, collaborators by the very nature of what they do, generally like to hook people in, connecting them to ideas and to information. Whether this is for fame or some other more philanthropic reason, doesn't matter.
The important thing is that there is someone who knows and shows others good collaboration. This person will have the role of both creating content and supporting others to do the same.
As useful content is created and made available to others, the value is demonstrated and people start to learn what to share and when to share it.
Collaborative sharing is different
Collaboration is different from other modes of publishing where final, polished and authoritative documents are made available. Some of the real value to online collaboration comes from early sharing of thoughts and areas of focus. This allows others to help in developing the ideas of the author and vice versa. Moving to early sharing is a significant paradigm shift.
Shift the paradigm by moving to early sharing
Collaboration is a two-way engagement. Early sharing not only relates to the initial content. It also requires others to use this early thinking in their own practices and to contribute to it through commenting and by sharing their own work and unique perspectives.
Share early, often and at the end
Early sharing is counter-intuitive for many. Individuals will need to be shown not only what to share but also when to share it.
People are usually unaware that the information they have is valuable to others.
Organisations struggle to reduce or eliminate duplication of effort. Many a time a new initiative or methodology is launched only to discover that the work has already been done elsewhere in the organisation. It is the process of releasing the information to a wider audience that brings this to the fore. Habits must be changed so that information is shared early and people are informed up-front.
As the work continues, many will benefit from progress and insights. Finally lessons learned and overall outcomes should be shared.
The wild west
At the extreme of the continuum, a group within the organisation latches onto collaboration tools with total disregard of other established systems and ways of working. Anarchy takes hold, the mavericks and the cowboys are out in force and the townspeople grow nervous.
At the other end, management runs scared as a new wave of online tools and ways of working flashes through the organisation. Anarchy has finally arrived. Power is now in the hands of the people who can decide for themselves, what is shared and consumed, how often and with whom. Those outside the new order manifest nervous tics as prior control and understanding of the authoritative content disappears.
Attempts to bring law back into the disorder often have negative impact, variously stifling collaboration with rules and governance to the point that the highest performance teams disintegrate.
Compelling need
Whatever the rationale for introducing collaboration, it must be a clear, and compelling reason within the organisation. This need must be expressed and demonstrated so that end-users can understand exactly the value that collaboration will add to their core roles and day-to-day work.
There must be a clear and compelling reason for collaborating
In practice this will mean focusing on the business outcomes for collaboration and doing so in a way that does not abstract the meaning for the end-users.
Case study: World Wide Fund for Nature
The World Wide Fund for Nature (WWF) recently undertook some investigation into the needs of their end-users around the use of their intranet, Connect. This study uncovered a range of issues and opportunities, both for the use of the intranet and more broadly for collaboration.
Using the relationships established throughout the investigation phase and the expertise of the person undertaking the investigation, WWF are modelling, plotting and testing collaboration at the feedback phase.
This case study explores how WWF are doing this and puts forward a model for others to consider.
WWF background
WWF was established in 1961 and has since grown into one of the largest environmental organisations in the world. Currently there are more than 1300 WWF conservation projects underway in more than 100 countries.
The vast majority of WWF projects focus on local issues. They range from school nature gardens in Zambia, to initiatives that appear on the packaging in local supermarkets around the world, from the restoration of orang-utan habitats to the establishment of giant panda reserves.
The majority of work undertaken involves partnerships between WWF and local non-profit agencies and other global NGOs at many different levels, from village elders, local councils and regional government offices to businesses who are willing to change.
Information management in WWF
WWF's international head office is located in Gland, Switzerland. This is where the teams that look after WWF's online services are located. This team is responsible for user support, strategy and innovation across the WWF websites, intranet, photo library and collaboration spaces.
The work that WWF undertakes is funded and organised by project, with the usual support roles such as HR and finance also in place. There are roles that are specific to the WWF model such as those for the engagement and education of the public and others for fund raising.
Start by visiting users in their environments
Wherever possible the actual work takes place in-country and at the project site, but support is given both by local offices and through the international or funding office.
WWF identified that the current toolset for managing information was not being used to the fullest extent. It was also possible that better tools might be needed.
The first step is to go out and visit users in their day-to-day environment.
Information needs analysis
Information needs analysis is a way of gathering intelligence about end-users. The goal is to understand how people work on all levels. With whom do they work? What kind of information do they produce and consume? Where it is stored? And, of course, what are the things that they seek and cannot find?
Understand how people work and with whom
Rather than asking people what they want from information management systems, questions focus on the actual working practices. Typical questions include the following:
What are the main activities that make up your job?
What information do you rely on during a normal working day?
Where do you obtain this information from?
How do you find out about what's happening in the organisation?
What is the most frustrating or difficult task that you have to complete?
The outcome of these interviews will be a series of general needs, specific requirements, issues and problems.
While these outcomes are important and they will inform future tools and content, it is understanding of culture and specific working conditions that provides the real gold.
It is pointless, for example, providing a highly regulated system with rigorous workflows to an organisation or area where people work in an informal way.
Needs analysis was conducted in-country with over 100 WWF staff in Australia, New Zealand, Switzerland, Malaysia, India, Nepal and Kenya.
Initial findings
The initial findings uncovered a number of key themes.
Better recruitment practices and staff retention, gaining funding, community education and the engagement of partners, including government were all high priorities across the WWF network.
A large number of people expressed the desire to move between offices; an equal number did not know that English was spoken in other offices outside the US, UK, Australia and their own.
Staff were overwhelmingly local, with only a few expatriates in any office.
Bandwidth and internet responsiveness was an issue in some offices. Nepal has internet issues across the country, in parts of Africa the overhead wires are constantly being taken down and stripped of copper, which is sold.
Many people had great stories to tell, but were unaware that the stories were worth sharing. Others didn't know where to share their ideas, achievements and innovations, or with whom.
People are not aware that their great stories are worth sharing
Most people were unable to collaborate online internally due to software restrictions. Social networking sites such as Facebook or Friendster that were accessed at home were used variously according to age group and geographical location. Only one person had a blog, and there were no blogs that were discoverable by a general audience.
There were many myths and rumours, shared frustrations and some obvious areas of improvement.
One thing was clear – hooking people up with the right information and people would have huge payoffs. Not only would this improve effectiveness, it could also engender more of a sense of belonging and in doing so assist with the retention of staff.
The intranet provides a mature platform for WWF and yet is under-utilised. The WWF intranet struggles to provide real value-add in people's core, day-to-day work. With the further complexities that working in remote sites in different countries and with varying infrastructure brings, the intranet is unlikely to provide a single solution.
Ensuring the most used content and functionality is within easy reach regardless of barriers was the key requirement for all.
The role of the intranet
The activities that related to the intranet included making it more usable and removing barriers. It also required clarity of purpose in the eyes of stakeholders. Finally reinstating people within the solution as librarians and expert connectors was important in the unique WWF environment, especially as even the wires that join offices to the world could not be relied on to carry the message.
Online feedback can model collaboration
The method for feedback
Outside of these intranet findings, the remainder concerned online collaboration. With little in-house capability for this, the solution was to model collaboration by providing feedback to all interviewees using blog posts.
The focus in doing this was on the following:
Everyone involved has something that they can take away and use in their day-to-day work.
Building capacity with online tools involves changing behaviours so that collaboration continues.
The community created around the project can leverage existing relationships and form a pilot for the future.
The audience for this collaborative feedback effort consisted of more than 100 interviewees. They are communications managers, HR managers, project managers, educators, technical specialists, conservationists, scientists, accountants, web specialists, building managers and more. A small group of 'friendlies' who are expert collaborators have also been invited into the fold.
More than a blog
Through carrying out needs analysis and visiting various people in their places of work, relationships and rapport are built. WWF have leveraged this and placed this person at the centre of the feedback blog.
This person is well-placed to deliver feedback by modelling collaboration behaviours. This will include inviting feedback, comments and discussion on key themes, as well as using the available tools (instant messaging software, blog commenting, email etc) to encourage interactions between all participants.
Those with a wealth of knowledge, who are slow to engage can be targeted so that key information is brought to the fore and capabilities around sharing this are fostered.
Techniques for engagement can range from online interviews on chosen topics to phone calls, and everything in between. The point is collaboration, in all its various forms, and a purist focus on one form or another should not become a barrier.
Similar to an academic model, publish the final product
The initial posts, along with all the rich content that follows in comments and conversations, can then be put together and published in its final format. This model is similar to academic models, where ideas are worked through, either in isolation or with others, and then published in their final format.
Collaboration models require this, the alternative is anti-knowledge sharing. Information is created and locked away in silos, for more information see the earlier article Collaboration tools are anti knowledge sharing?
Feedback topics
The point to providing feedback in this way is to engage people and change current ways of working. If this is to work, each post must focus on an area that is important to its audience. The strategy is to concentrate on information that makes a real difference and which people care about in their day-to-day roles.The following section outlines some of the topics.
Introduction
For most, if not all of the participants, the blog posts were a new idea and they were not expecting to receive feedback in this way.
The initial set-up of the technology and the introduction itself are important. Many people will turn away, if these are difficult, insincere or perceived as having little direct value.
The following areas must be covered in the introductory post:
How are we going to work?
Why are we working this way?
What can you expect from all this?
Demonstrate the value using an emotionally engaging story.
Elephants don't like bees
The story selected for the first post involves a man from Kenya called Noah who deals with human elephant conflict.
Noah knew that elephants don't like bees. Armed with this fact, Noah set up a pilot. Beehives were placed at the exits from the forest to the local village. The elephants would not go past these. The trial was extended and now, an apiary between the villages processes honey for sale, bringing income to the village.
In his book, The Heart of Change, John P. Kotter provides many examples of change. In particular, he cites the need for an emotional component for user engagement that will lead to change.
Communications
There are many communications officers in WWF national offices and project sites around the world. Most have a strong desire to connect with others and in doing so to learn the best way to do the various things that make up their jobs.
There is no single communications team that is leading across the board. Most, have skills, experience and some good wins in one or two targeted areas.
In Delhi, the comms team is pulling in conservation photos from all over the country to show to a range of venues and locations around India.
Looking for and sharing outcomes is invaluable
In the Masai Mara, Noah shows conservation videos in the villages he visits. Videos are projected onto the walls of the buildings. The local children gather around to watch.
The Delhi team has had some success gaining editorial coverage, including coverage on page 3 of Time magazine and broad coverage of their rhino relocation program. Looking for and sharing the approaches and outcomes with others is invaluable.
Summary of the posts
The final group of posts, is wide-ranging in its subject matter. Some focus on support roles, such as HR, others on species programs, and some on the technology itself.
All are genuine and combine the issues and outcomes with the human, or emotional element in the stories.
Finally the posts, look at the act of communication itself, including the different times to communicate.
Summary
Through modelling collaboration, the WWF example forces organisations to face up to the reality of collaboration.
It is not easy to 'walk the walk' when it comes to collaboration and real relationships must be fostered between people for success.
If approaches based on pilots such as the WWF example fail in any given organisation, one would argue quite strongly against any plan to focus on collaboration. If a person skilled in collaboration, who has personally met all the people within the collaboration group cannot succeed, then collaboration should be shelved. This will allow time for individuals to discover collaboration for themselves.
The effort put in to interview staff and provide feedback in an online, collaborative environment will not go to waste. The ideas around new ways of working will eventually 'rub off' on staff. It may not happen within the original time frame. In this case, it's probably better to focus elsewhere and come back for another pass later.