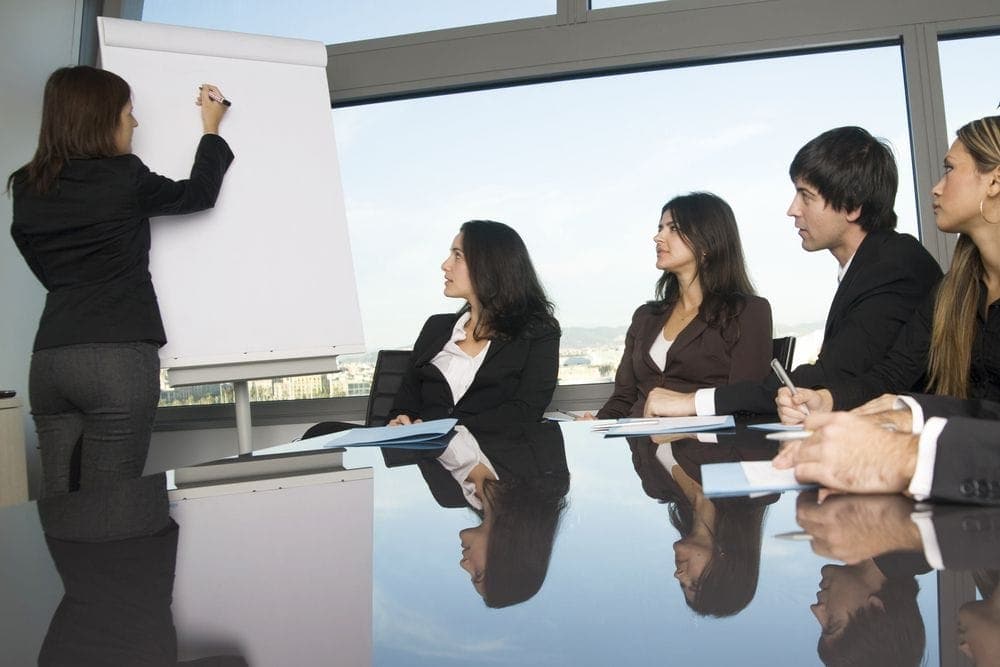 An outline for intranet author training

BEST PRACTICE ARTICLE
Filed under: Articles, Content management, Intranets
We know that most intranet authors do this as a hobby, not as part of their job, so we need to make intranet authoring an easy thing to do. This starts with training.
Often organisations outsource training to the company providing the technical solution, which tends to result in technical focused training, losing most of your key authors in the first half hour!
This article focuses on what intranet teams can do to ensure a new technology roll out is smooth sailing for authors.
Authors are vital to intranet success
As discussed in the earlier article How to empower authors, in most organisations authors are vital to the effectiveness of the intranet. With little reward, small intranet teams rely on authors to write great content. With limited time and varied skill sets, authors need to be provided with the right tools, training and support to make this happen.
Start simple and build from there
While it would be ideal to be able to spend time writing in-house training specific to your organisation, this is not always possible. At a minimum, it is a good idea to brief the person conducting the training on the outcomes you would like staff to achieve at the end of the course.
Starting simple, you can always provide more training once authors are comfortable with the skills they have learnt. It is very difficult to go back once an author is confused and has decided not to participate.
Start simple with training and build from there
Tailor training to the audience
Think about what different groups of authors need to do and tailor the training to meet those needs. Only give them what is needed in their specific roles. Don't overwhelm them with unnecessary technical information. If they aren't going to be managing security and editing the navigation, don't train them in this. A basic set of roles might include:
intranet manager
(full access, managing navigation, security groups, templates, forms and layout)
page editor
(edit existing pages)
site editor
(create new pages, add documents)
approver
(review content, accept and reject changes)
IT support
(systems support, full access, security groups, templates, forms and layout)
Take a task-based approach to training topics
To ensure trainers deliver what's needed, make a list of tasks you would like authors to perform and make sure the training covers these areas. Consider using real life examples and scenarios that authors can relate to.
Example tasks might include:
creating a new page
editing an existing page
checking documents in and out
adding metadata
uploading a file/multiple files
versioning
inserting links
inserting images/multimedia
adding a web part (only if they will be using these)
using lists and libraries (only if they will be using these)
submitting a page for approval
approving/rejecting changes
Advanced tasks encompass:
assigning permissions/security
managing user groups
creating alerts
creating approval workflows
using rss
creating a new web part (if applicable)
audience targeting (if applicable)
creating a new site or sub-site
Use real life examples that authors can relate to
Don't focus just on the technology
Non-technical guidelines and support for authors is often forgotten. Having all the authors in one room is a perfect opportunity to include other intranet-related non-technical elements. If possible, the intranet manager should conduct this section of the training and be available during the technical training to provide clarification when needed.
Elements to include in non-technical training might include:
highlighting the homepage policy
the governance model and where authors fit into it
naming conventions
best practice writing style
author support
writing for web
authoring community of practice
using personas
Get the timing right
With a lot going on in a new technology implementation, it is often tempting to train at the beginning of the project. There may be significant time between the start of the project and when the live system is ready for content to be loaded. Ideally, authors should be trained as close as possible to when they will be able to use the system and practice their new skills.
If you want to spread out the training offered, consider starting with writing for the web training and other system-independent skills.
This can also 'kill two birds with one stone' providing you with an opportunity to use the training to rewrite and edit real content where possible.
Offer refreshers based on queries received
Provide ongoing refreshers
Training is not a 'once off' occurrence. Refreshers should be offered based on queries the intranet team receive. Short refresher sessions should be conducted regularly at a convenient time. Lunch time sessions seem to work well in most organisations.
Consider incorporating show and tell from other authors in these sessions highlighting what other teams are doing and recognising individual authors.
Further support
There are a number of ways to provide ongoing support to authors. Many of these have been detailed in earlier articles including:
Author induction to learn the basics of publishing content
Buddies for new authors to learn quickly from close and frequent contact with someone who is experienced
Web techniques toolkit providing standard templates and good examples of layout and page designs
Effective governance models clearly defining roles and accountability
Personas to help guide decisions about functionality and design
Online resource centre including tools and resources for authors in one place
Reward and recognition program to reward authors' contributions
All of these techniques are detailed in the earlier article How to empower authors.
Educating authors using a drop in centre outlines the benefits of providing a regular forum for authors to seek advice without interrupting the intranet team or making an appointment.
Establishing an intranet community of practice sets out the importance of creating awareness and building knowledge between people with common intranet interests who may not work in the same team.
Use a variety of delivery methods
There is no one size fits all for authors. Your organisation may be geographically dispersed, demographically diverse or just have a group of authors that prefer one training style over another. Different methods will lend themselves to different styles, although most people prefer face-to-face training when learning new technologies.
Delivery methods may include:
face-to-face
online videos
eLearning package
cheat sheets or step-by-step instructions
user manuals
regular author meetings
one-on-one walk-throughs
new author induction
There is no one size fits all training for authors
In-house or external training?
In most cases, it is not possible for the intranet manager to conduct all the training, especially in a new technology rollout.
However, an intranet manager should be involved in providing an outline of the training authors require as well as attending as many sessions as possible where clarification may be needed. This is also a good opportunity to identify 'super users' from those who excel in training.
Non-technical training including governance, policies and author resources should also be conducted by the intranet manager.
Is it different if I am using Sharepoint?
As SharePoint is more than just a content management system, it may be necessary to explain some of the key concepts at the beginning of training. Be sure to explain only those areas that will help with understanding and avoid using jargon and technical terms where possible.
Where technology-specific terms are unavoidable, make sure they are clearly explained in plain English. A glossary where authors can look up terms they have forgotten is also useful.
Avoid jargon and technical terms where possible
End user training
What about the rest of the organisation? An intranet, like any other business application or information system, is a tool staff need to use. Without assistance or training, staff will not automatically know how to use it any more than they know how to use the finance system.
For details on the type, timing and content of training to offer, see the earlier article The importance of training staff in the use of the intranet.