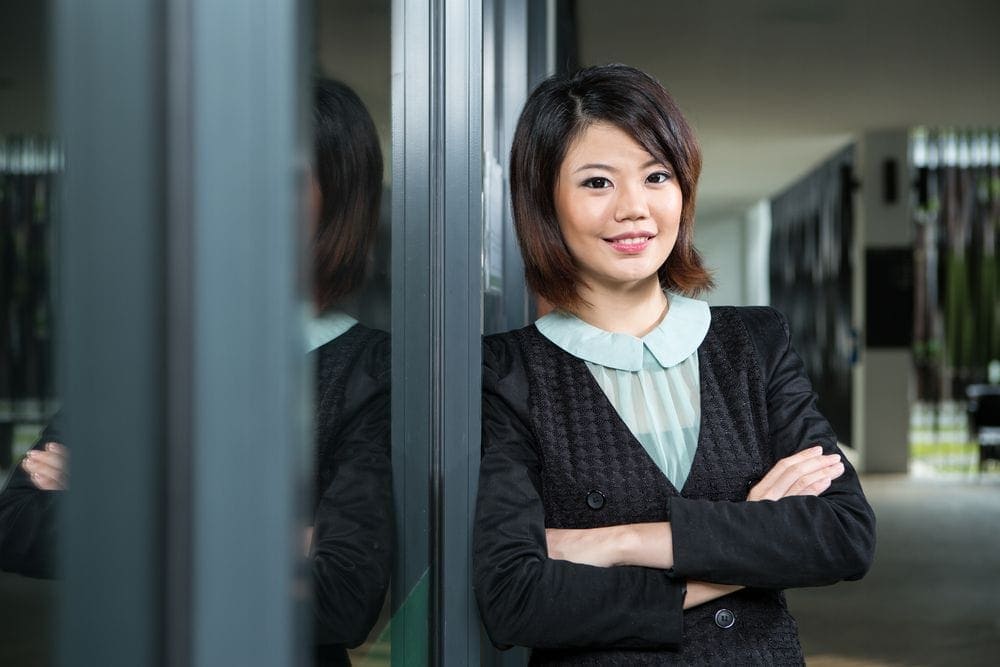 Use the intranet to support leaders

BEST PRACTICE ARTICLE
Filed under: Articles, Intranets
Leadership is crucial in successful organisations with many spending significant time and resources on leadership programs.
In some cases these extend from team leaders right through to senior management.
Regardless of the level of leader, most have one thing in common. There are many tasks that leaders perform on a yearly or irregular basis, making it difficult to remember how it was done last time, including:
performance appraisals
performance management
answering staff and HR questions
accessing and entering information into the HR system (where relevant)
onboarding staff
recruiting staff
providing input into annual reports
Given these unique needs, it is more important than ever to provide an essential resource for leaders.
This article will explore the roles of leaders and ways intranets can support them within organisations, including examples of what could be included in a leaders' centre.
Roles for leaders
In a complex and ever-changing business environment, effective leaders need to fulfil their roles in ways that will provide the right guidance to those they lead.
Leaders play varying roles in organisations with a number of common roles including:
Communicator, using various communication channels to reach staff, customers, clients and other stakeholders. Proactively encouraging the exchange of information within the organisation.
Strategic thinker, understanding how the different functions of the organisation work together and how to best respond to internal and external changes.
Decision maker, developing a consistent approach to the analysis of information, recognising its importance in effective decision making, including consideration of the impact of such choices on stakeholders and staff.
Team builder, empowering team members to excel by providing appropriate support and timely feedback that will support their initiative.
Image builder, demonstrating a consistent approach to fairness, integrity and professionalism and building the kind of image that supports professional achievement and employee morale.
Leaders must also be effective and efficient in their work
Understand leader needs
In most cases leaders' time will be harder to get than any other employee in the organisation due to their roles and pressing deadlines. With this in mind, start by researching needs with a minimum of one or two leaders from each level in the organisation, including new leaders, team leaders, directors, senior leaders and executive if at all possible.
Based on this research and conversations with stakeholders, create a summary of findings, frustrations, information, communication and reporting needs.
If time is limited, this may result in just a sketch of what the leaders' centre may look like. This early thinking and rough designs can then tested with and shown to a number of leaders before fine-tuning prior to build.
Like any good site, it is important to engage with leaders to deliver what they need. Getting them on board from the beginning helps deliver a functional tool.
The intranet can play a pivotal role in supporting leaders
The intranet supports leaders
The intranet can play a pivotal role in supporting leaders by giving easy access to the information and functions they need in one place.
Some of these functions are outlined in the following sections.
Support employees
Leaders at all levels are often the first port of call for employee-related questions. Often these will be common queries that can easily be answered by an experienced leader. In some cases though, questions may be more complex or require detail that a leader has not come across previously or not needed for some time, such as, parental leave entitlements.
The intranet can provide a trusted source of information for employee and HR related questions, policies and contacts.
Common topics might include:
managing staff including, pay, leave, assistance programs and exiting
recruiting staff including, processes for advertising, referrals and interviewing
performance and remuneration including, performance appraisals, performance management and awards and benefits
onboarding or induction
safety and wellbeing including, incident reporting, first aid and WHS representatives
developing the team including study support, professional and corporate memberships and leadership
Provide targeted communication
Leaders at various levels are often required to cascade messages to staff as well as receiving and consuming a large amount of their own communication. The intranet can provide a mechanism for the communications team to summarise these messages easily for managers.
Communication messages should include:
target audience
key messages
preferred communication channel
example collateral to assist leaders to get the message across
any tasks/outcomes required from staff
A task list can reduce the amount of unnecessary email
Complete tasks
The 'enterprise landscape' in most organisations is getting more rather than less complex. Currently leaders are expected to work within many different systems (often with different logins and not always user friendly) to complete the tasks they need to do their jobs. In addition, each system will send email alerts each time there is something to approve, resulting in many extra emails per day in already full mailboxes.
These systems could include:
finance system (to approve invoices, access data for reporting, allocate expenses)
HR system (to approve timesheets, look up leave, find other core staffing information)
A carefully crafted intranet task list can:
pull in all tasks from the various systems, giving managers one place to 'approve' or complete tasks
reduce the number of unnecessary emails to managers' inboxes
incorporate key organisational tasks such as 'schedule performance reviews with all staff' or 'have final budget reports to Finance by the end of this week' so they aren't lost in managers' inboxes
visually alert leaders to new tasks by highlighting the 'task button'
Deliver content based on leader needs
As mentioned previously, leaders require access to key content on a regular basis. The intranet can display information needed by leaders in one place. Remember to:
include information provided at leaders' induction
display content based on task/topic
cover new starter and exiting staff topics as well as recruitment and performance review topics
Keep leaders up to date with key reports
Deliver real time reporting
Leaders receive many reports on a regular basis. Often these are stored in email inboxes in case they are needed at a later date.
The intranet and dashboards can be powerful tools in surfacing key business metrics in a compelling way providing key information as required.
If internal systems are preventing true dashboards, providing a reporting page can be the next best thing. Include:
search by report name
historical leader reports
organisational reports
team reports
business planning and review
benchmarking
scorecards
and other business related reports
Address current administrative pain points
Feedback from leaders is often that simple administrative tasks take longer than they should. Like most roles within the organisation, many efficiences can be found in areas such as:
capturing and approving timesheets and flex time
performance appraisal and review process
custom reporting not meeting needs
paper-based approval processes
Provide visibility of key events
Remembering key dates is a challenge for most leaders. A complete list of key dates and milestones should be provided in one place and could include:
performance appraisal milestones including making appointments, entering outcomes etc
dates when a key support team is away from the office eg HR strategy day
business planning process beginning
regular dates when business/client related communication is sent out
public holidays
budget due dates
business planning reviews
board meetings
committee meetings
Provide access to development programs, resources and learning
Most organisations will have a leadership program for new, existing up-and-coming leaders. The intranet can support such programs and learning by providing access to:
a calendar of leadership-related training and events
online learning for leaders
the organisation's leadership framework
previous presentations
industry events
professional memberships
resources such as TED talks on leadership
New leaders have unique information needs
Support new leaders
Many organisations will support a progression of staff with potential into leadership roles. New leaders often require different information to leaders with years of experience. These resources can include:
material covering the transition from peer to leader and delegations
hints on managing your time
outlines of the basics including confidentiality, values, performance management, effective communication
common techniques including open ended questions, coaching, 1:1 meetings and issue resolution
learning for new leaders
profiles other leaders and their strengths to encourage collaboration and sharing
Create a leaders centre
Leaders are a unique target audience in organisations, with clear information, communication, reporting and collaboration needs that the intranet can support.
Intranet teams should therefore consider creating a specific 'leaders centre' that brings information together into one location.
The screenshot below from a superannuation organisation provides a good example of the principles discussed in this article.
In this case, it was part of the broader intranet redesign as it was seen as an opportunity to provide a key tool to an influential audience within the organisation and target a core audience need.
Leaders need to be able to quickly and easily find the information they need and connect with each other making the leaders centre an invaluable tool.
Conclusion
In these rapidly changing times, leaders play a vital role in guiding and supporting organisations.
The intranet should directly support leader needs, from basic administrative tasks through to reporting and internal communication.
This will help leaders to be more effective and efficient. It would also help to put the intranet centre of mind for leaders, which will greatly help the intranet team when it comes to planning further improvements.