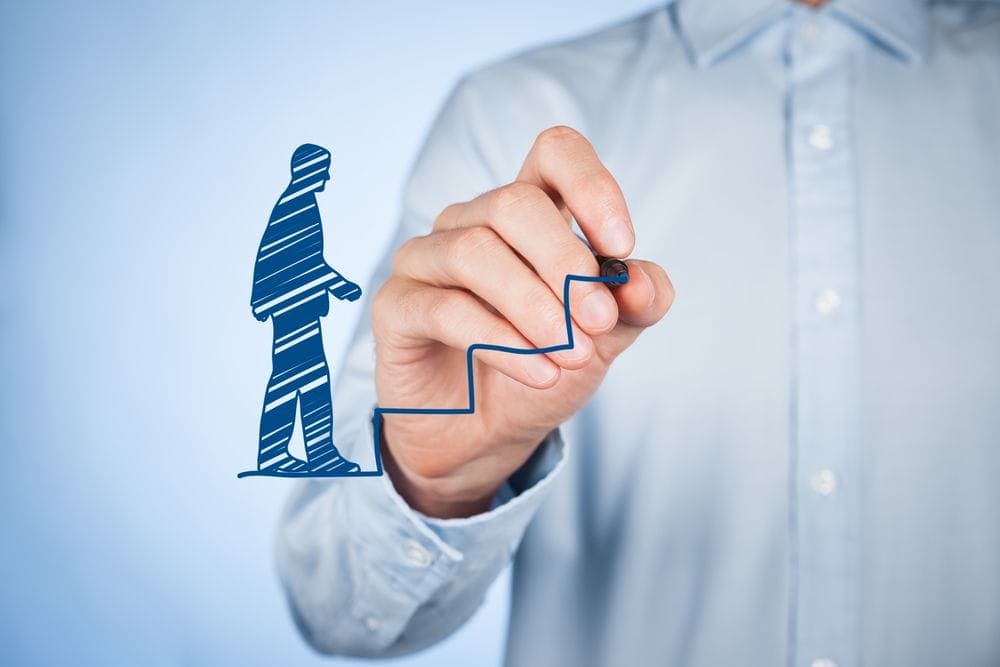 Intranet Innovations 2014: key themes from this year's awards

BEST PRACTICE ARTICLE
Filed under: Articles, Intranets
2014's Intranet Innovation Awards was another bumper year for showcasing inspiring and innovative intranets.
Now in its eighth year, the competition, run by Step Two Designs, celebrates the most innovative intranets from all over the globe. This year we received over 50 entries, with the high standard of submissions confirming again that intranets and the teams behind them are in a very good place.
From classic intranet design to process improvement to social collaboration to mobile apps to engagement-led initiatives, intranet teams are delivering great solutions which are having an impact on organisations and improving the way employees work.
Out of all the winners, the Platinum award goes to the most exceptional entry. This year it was awarded to Lakewood High School's Center for Advanced Technologies (CAT) program.
In addition we awarded:
Nine gold award winners: Accolade (Netherlands), Deloitte LLP (USA), PwC, Johnson & Johnson Asia-Pacific (Singapore), Coles (Australia), University of Liverpool (UK), BSI (UK), NNE Pharmaplan (Denmark) and Ogletree Deakins (USA).
Seven commended entries: PUB (Singapore), Rugby Football Union (UK), Prophet (USA), Australia (Telstra), Bajaj Finance (India), Minter Ellison (Australia) and ITARICON (Germany).
From the winning entries and across the submissions in general we are able to see where leading-edge intranets are heading. This article explores six of those key themes.
17 case studies, 200 screen shots!
The full annual Intranet Innovations 2014 report features detailed case studies of all 17 winning and commended entries and around 200 intranet screen shots of the sites in question. At $89 it's exceptional value, helping to both inform and inspire intranet teams. Report sales also support the effort it takes us to keep on running the Awards.
Obtain the report from our online store.
(If you're new to the Awards, obtain the bundle of reports, providing all eight years of winners for just $100 extra.)
Leading intranets focus on user and organisational needs
The most successful intranets are firmly focused on the everyday needs of their users, but also deliver organisational benefits. By improving the way employees work, companies can also meet their wider objectives, such as increasing productivity or lifting morale.
The best intranets demonstrate how taking a user-centred view of the intranet reaps benefits. This must be founded on a thorough understanding of how users actually work, and what they need to do it well.
This principle of individual and organisational level benefits was clearly demonstrated by a truly extraordinary intranet. It was a complete surprise that the 2014 Platinum Award would go to a high school in Florida, but the Center for Advanced Technologies (CAT) at Lakewood High School is a highly unusual and indeed inspirational program.
The CAT program delivers a SharePoint 2013 environment with a variety of very specific custom applications to help students and staff learn and work.
These include a hall-pass system to coordinate student movements through the school, a lesson planner and other useful tools. The system's very well-designed interface and mobile access would be the envy of many commercial organisations.
This is a platform on a mission to improve the school environment. This has been well articulated as "Every solution in this program has to help solve a problem or need."
What is even more impressive is that all the design work, requirements gathering, programming and day-to-day management of the platform is performed by the students themselves. The CAT program is helping to establish the next generation of tech- and intranet-savvy teams, and the fact that a number of former students are already working at Microsoft HQ is no surprise.
Social tools are maturing and improving processes
Social tools are becoming embedded in processes
In leading organisations, social and collaborative tools are now maturing and are starting to be incorporated into more formal processes.
Up to now the implementation of social tools has been widespread, but adoption has been patchy. The emergence of a more directly quantifiable contribution to business value will be welcome news to anybody making a business case for social tools.
One of the best examples of socially powered processes is at Dutch social housing organisation Accolade, in a process it has called 'Social Task Management'.
Using extensive integration between the firm's intranet Pluk and the CRM system, the busy customer-facing front office uses the intranet to pass on customer queries it cannot answer to other parts of the organisation. Workflow, notifications, deadlines and nominated users act like a more formal task system.
Microblogging is then used to actually answer the query and other colleagues who can help contribute can be easily brought in. Tasks are also visible to all, bringing a social approach to directly helping customers.
Another advantage of social tools is their ability to be used for a range of different purposes.
German consulting firm ITARICON uses integration between the firm's SAP Jam collaboration platform and the CRM system to drive a new sales approach. Collaborative areas are helping coordinate efforts to win new clients and tenders.
At the Rugby Football Union, Yammer is being leveraged for internal communications across a number of different groups. At Australian law firm Minter Ellison, different groups of staff are using their social intranet for many activities, including current awareness, collaborating on documents and more.
Social is now touching a range of activities and subsequently realising value.
Intranets are improving key organisational KPIs around HR
Intranets can transform HR processes and services
Leading-edge intranets are now improving HR processes and delivering self-service transactions more successfully than ever before. This is having a significant impact for HR functions and organisations.
As more transactions are carried out online by employees themselves, intranets are helping to reduce costs and allowing HR professionals to focus on providing more complex, value-added services. Intranet-driven solutions are also resulting in improvements to key organisational KPIs such as employee retention.
At the heart of this are sophisticated levels of integration, aggregating data into the intranet from multiple HR systems to deliver a personalised and consistent experience.
An example of a key HR process which can benefit is onboarding. By focusing on the needs of new hires, companies can increase employee retention, resulting in huge cost savings as well as a better informed and more engaged workforce.
Onboarding has rarely been delivered as effectively as at Danish pharmaceutical firm NNE Pharmaplan.
New hires experience the environment before their first day. They must complete three 'missions' incorporating various learning materials, mainly accessed through the intranet. A well-thought-out program with gamification elements is helping the company achieve its ambitions for growth.
Another excellent example of HR process improvement is Deloitte's US firm. Its 'Talent on Demand' HR pages on the intranet are truly exceptional, integrating with a vast number of back-end systems covering multiple aspects of benefits and pay, leave, recognition, learning and more.
Powerful features include the ability to chat online with an HR specialist from any page within the site, as well as toolkits which show all the steps involved for complex scenarios.
Design challenges and constraints can spark innovation
Design thinking delivers true innovation
Intranet design continues to excel, equalling the combination of good usability and high quality aesthetics found in the consumer world. A few intranet teams are also going beyond just designing attractive sites, and allowing strong design thinking to specifically fuel innovation. The result is a powerful user experience with equally powerful functionality.
Frequently the innovation is sparked by the design challenges and constraints that need to be overcome, generating interesting and new solutions.
For example one key design challenge is the need to present large volumes of data, often from disparate systems, in one screen which is not overwhelming for the user. Overcoming this challenge has led to some excellent examples of dashboard views which present information together from multiple systems.
The team at Telstra was expecting to design a more traditional portal, but the team's design thinking changed the scope of the project. The end result was a beautiful dashboard which is likely to have more impact than a traditional HR intranet.
Meanwhile US consulting firm Prophet has created a dashboard for business development-related data, which can be viewed at an individual, team or firmwide level.
A growing area is innovative mobile design. Designing satisfying responsive environments for the smaller screen is challenging, but the focus on usability can result in powerful outcomes.
The University of Liverpool took a hard-to-use desktop application used by students to find spare PCs on campus, and turned it into a very simple but beautifully designed mobile app. The combination of clear straightforward interfaces and presentation of the information that really mattered to students delivers a great user experience that far exceeds the previous iteration.The integration of GPS data and maps also plays to the strength of the smartphone.
Having a targeted change management program is vital
Change management is critical for success
In large organisations, having a coordinated and targeted change management program is vital for the successful launch of an intranet. There also needs to be a sustained effort after launch to drive adoption and embed good practices.
In the huge majority of work environments users are extremely busy. Careful thought must be given to how to best get their attention and frame messages about using the intranet that illustrate the benefits for each individual user.
Being able to take an iterative approach to change management means teams can learn as they go, and react to feedback and events. Coles, an Australian retailer with 100,000 employees mainly working in stores, had to launch a new HR and communications-led intranet.
A phased approach of 'Crawl – Walk – Run' meant the team could see what worked and what didn't. This enabled them to design an exceptionally energetic launch centred on messages that they knew would resonate with the workforce.
Global accounting and consulting firm PwC also demonstrated the importance of a well-considered adoption strategy. When the team launched a social collaboration platform, Spark, to 180,000 employees across multiple territories, they used a variety of tactics.
At the centre of this was an advocate strategy which leveraged the enthusiasm, energy and knowledge of a network of global supporters. The central team also worked closely with each individual territory, giving them autonomy in how they wanted to launch their own version of Spark, and installing a local sense of ownership.
Enterprise-level content can make intranets indispensable
Successful intranets deliver critical enterprise-level content
To succeed, intranets must be truly indispensable to the way organisations and employees work. This involves delivering critical enterprise-level content which employees need to make key decisions, perform core operations or serve customers.
Intranet content needs to be much more than communications-led corporate content, or personal HR-led information. Because it is generally an enterprise-wide channel, the intranet is the perfect place to store collections of content or data which need to be accessed by large proportions of the workforce so they can do their jobs.
All too often this critical enterprise-level content is hidden in other systems and applications. Leading intranets offer a more user-friendly interface with greater reach than any back-end system.
UK-based standards organisation BSI requires that employees have constant access to the core process documentation contained in its Business Management System (BMS).
These documents are critical for BSI's certification business, which accounts for half its revenue. BSI is using its intranet as the gateway to the BMS, and has recently reorganised the system so documents are far more easily accessed and filtered. This provides a far superior user experience than more traditional approaches to document management.
Meanwhile US law firm Ogletree Deakins is using the intranet as the foundation for its Knowledge Management efforts, providing access to curated content such as its '50 States' application which collates laws and regulations organised by jurisdiction and topic.
It has also taken client and project information from five back-end systems and presented this by client in one simple place. By presenting this collection of data, the intranet has become integral and essential to the way lawyers work.
The 2015 awards
We'll be running the Intranet Innovation Awards again next year, and we're already looking forward to the submissions. Will there be new design concepts? A new twist on the digital workplace? Something which redefines the use of tablets? We look forward to reading about your innovations in April 2015!