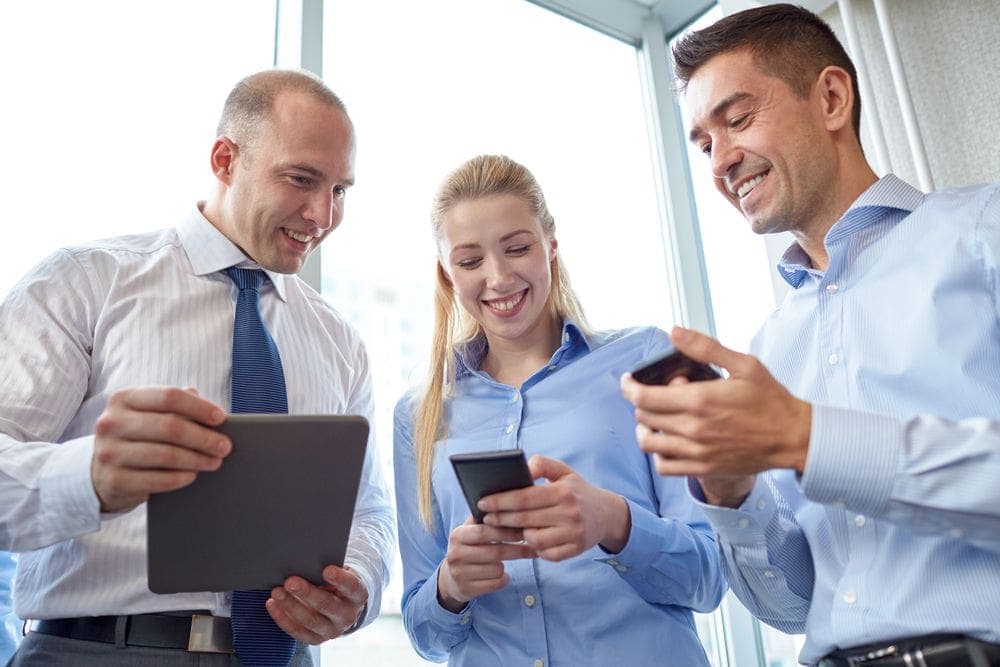 Social must be mobile

BEST PRACTICE ARTICLE
Filed under: Articles, Collaboration and social, Intranets, Mobile
Collaboration and social tools are on the minds of many organisations, from large to small. In some cases, these may be deployed as pilots alongside existing platforms, or integrated seamlessly to create a 'social intranet'.
As discussed in the earlier article Collaboration isn't free, there's a lot to establish to ensure that these capabilities are successful. These activities go far beyond just turning on the tools and walking away.
Alongside collaboration and social, mobile is the other 'megatrend' that is washing over organisations. Like collaboration, this comes in many forms, and may involve delivering very different solutions depending on the organisation and the needs of staff.
What is less commonly discussed is the intersection between collaboration and mobile, and it can easily be forgotten amongst the many other tasks to be done.
So it's worth highlighting: collaboration and social must be mobile, and from day one. The coming sections explain why.
Staying in the flow
Many collaboration tools, particularly at the social end of the spectrum, take the form of conversations.
These conversations may be between two people, within a group who share common interests, or in answer to a cry for help.
Like a conversation, the back-and-forwards comments unfold over time. In some cases, they may last weeks or months.
It's therefore important to enable staff to 'stay in the flow', not just to keep up with unfolding comments, but to allow them to fully contribute (and benefit) from the discussions.
For many staff, however, their busy working schedule rarely sees them sitting at their desk. Other staff may not have desks at all, instead entirely working in the field.
To that end, it must be possible to access the social tools from mobile devices, and with the full functionality that's available on the desktop.
Contributing from the field
Providing mobile versions of collaboration and social tools is not just a matter of convenience. In many cases, the most valuable contributions come from the field.
The ability to take, and then post, photos is particularly valuable. This is something that is really only practical when using a mobile device (too much hassle on a desktop!).
One major sunglasses brand, for example, saw an upwelling of contributions from staff participating in sponsored extreme sports events. This hugely enriched the company's marketing efforts, as well as strengthening the internal culture.
In other cases, it may be field engineers taking photos of damage to equipment, or highlighting specific technical issues for the benefit of their peers.
Supporting frontline staff
Organisations are increasingly discovering that it's the frontline staff who are the most active users of collaboration tools, rather than head office. This is often the case even when they have to use their own personal time to read and contribute.
Why? These are the staff with the greatest needs, and they are the furthest away from corporate help. Collaboration tools provide a mechanism for peer support, mostly with the goal of improving customer service, but also for purely social reasons.
With many of these staff using locked-down desktops, or no desktops at all, providing mobile access is critical (as well as providing access from home).
Start with mobile from day one
For all these reasons, collaboration and social tools must be delivered to mobile devices, with the full capabilities made available.
This should be included in the initial launch of the tools, or as part of the relaunch of a new social intranet. This helps to kick-start adoption, but also puts in place a critical component for longer-term success and sustainability.