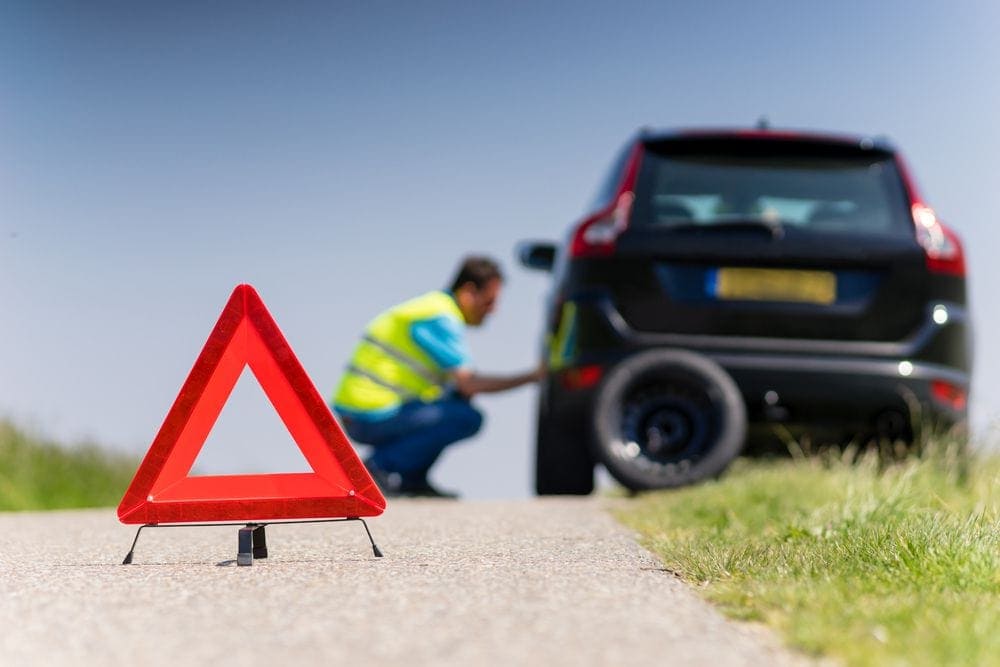 Designing a new group intranet at the National Roads & Motorists' Association

BEST PRACTICE ARTICLE
Filed under: Articles, Case Studies, Intranets
As Australia's largest member organisation, the NRMA has long since branched out beyond its original roadside service offering to encompass hire cars, holidays and much more. The challenge was to create a new group intranet that brought everyone back together.
The National Roads & Motorists' Association (NRMA) traces its history back to 1920, with roadside service starting a handful of years later. The million member mark was reached in the 1970s, and NRMA is now Australia's largest member organisation.
Modern organisations are complex, and particularly those that change significantly over time. NRMA is one of these very diverse and complex organisations.
Not only does it have multiple delivery models for its roadside assist operations — wholly owned, franchised, and partnerships — but over almost 100 years it has reshaped and acquired a diversity of businesses including Thrifty car rental, hotels, holiday parks, as well as establishing new motor service centres. Uniting this diversity under a single group intranet was no small ambition.
Several existing intranets, some overlapping, some completely distinct were to be revamped and migrated as part of a broader technology refresh project.
This was a once in a decade opportunity to create a group level platform to meet the needs of today, and support the growth of tomorrow.
The core question was how to deliver an intranet that was more usable and useful, across the diversity of business activities and job roles, including those out in the field.
What was delivered
From the starting point of conducting staff research, an intranet strategy and roadmap emerged. This gave shape to the overall intranet landscape, and identified practical ways of delivering a single, meaningful group intranet.
A robust user-centred design process then produced key page layouts and site navigation, in preparation for implementation on the new technology platform.
This produced:
A new group intranet that delivers key reference material across a diversity of staff roles and geographies.
An engaging and integrated experience to unite an organisation comprised of multiple divisions and brands.
A single location for staff to access information relevant to them, while connecting with other group activities and services.
An integrated communications channel to allowing delivery of news and other topical information to staff, in a targeted manner.
A responsive, mobile-friendly site, particularly valuable for staff who spend most of their working day in a vehicle.
Why the project succeeded
Project success was founded on a number of key factors, including:
Starting the project with staff research, to uncover a clear view of current pain points and needs.
Ensuring the key strategic, scoping, planning and design decisions were made early on.
Clearly defining the problems and solutions in staff and business terms.
Avoiding the trap of letting 'solutions-thinking' drive the project.
Conducting high-quality stakeholder engagement and expectation management throughout the project.
Avoiding the default 'organisational structure' approach to information delivery, focusing instead on a user-centric model that targeted real tasks and needs.
Keeping the focus on how the intranet will deliver value to customers and members.
Further strengthening the in-house knowledge and capacity of the intranet team, building on an already-strong foundation.
How Step Two helped
Step Two played a hands-on consulting role throughout the project, covering key aspects:
Conducting intensive research with end users to uncover insights to guide the design and delivery of the new group intranet.
Creating a new strategy, roadmap and scope for the group intranet.
Producing new site designs and information architecture.
Providing support throughout implementation.
"Step Two worked hard to truly understand our business and the unique challenges we faced in developing a group-wide intranet for a very diverse workforce. Their knowledge and expertise helped us deliver a strong platform that not only meets our needs now, but is flexible enough to grow with our organisation into the future. Their tailored approach to working with us and their insights into what we wanted to achieve played a critical role in the successful intranet launch."
Holly Payne, Group Intranet Manager
Need a hand?
Have you just kicked off a project to deliver a new group intranet to replace multiple legacy sites, and you're not sure how to proceed? Drop us a line and we'd be happy to help.