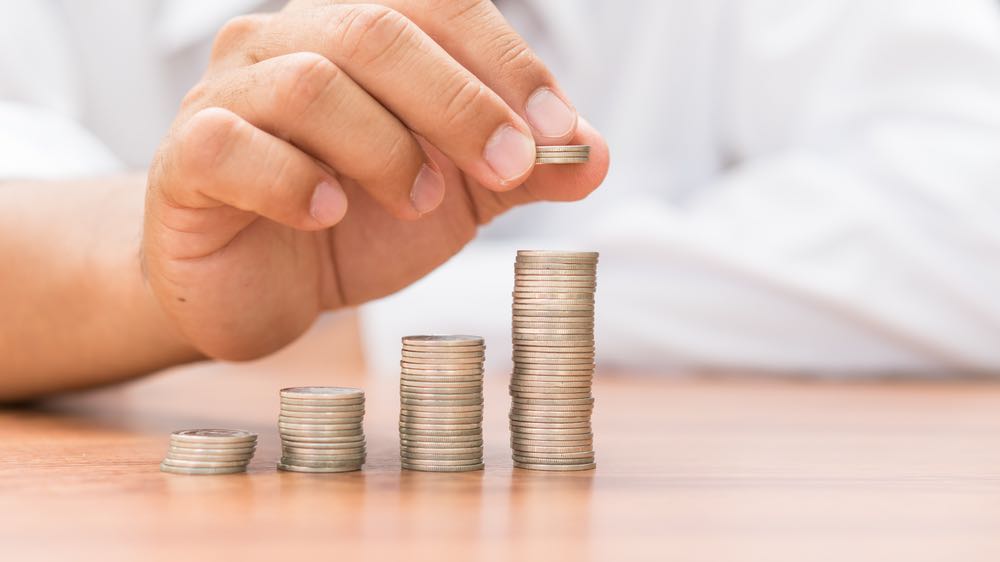 When building your new intranet, this "rule of halves" will save you money

BEST PRACTICE ARTICLE
Filed under: Articles, Intranets
For 15+ years, Step Two has helped organisations select a new intranet product or platform. We help teams from initial requirements right through to a recommended short-list of products and final selection advice.
In recent years, there has been a massive upheaval of the market, with the pivot of SharePoint intranets towards pre-build products, and the renewed interest in other intranet-in-a-box solutions.
As part of our work with clients, we get to see behind the curtain. We see all the vendor responses, what they're offering, and crucially, what they cost.
Now this information is strictly confidential, and we don't share it with anyone. (Our job is to product the interests of both the vendors and our clients.)
But what we can say is this: there's a rule of halves which will help you to understand the market, and then to save a heap of money.
Four ways of building intranets
For many years, the only route that was taken by organisations was to build their intranet on SharePoint, involving a huge amount of work by SharePoint implementers.
The market now has four different approaches on offer:
Custom-built SharePoint intranets. Bespoke solutions created by SharePoint implementers, running on-premise or in the cloud.
SharePoint accelerators. These are pre-packaged collections of SharePoint code and features, typically the pitch of "80% of features out of the box, 20% bespoke, less time and cost". Note that these aren't true products, as they don't get updates, bug fixes, etc.
SharePoint intranet-in-a-box. These are true products, offering all the standard elements of an intranet, with the promise that you can then use SharePoint/O365 for any other bespoke needs.
Other intranet-in-a-box. These products have often been around for more than a decade, and are standalone offerings. Previously seen as lightweight and inflexible, this is being reconsidered due to the rise of SharePoint intranet in a box offerings.
What's important to understand in the difference in what's offered by each approach, and more importantly, what they cost!
Rule of halves for intranet products
As mentioned previously, in our work helping organisations through the product selection process, we get to see what vendors are offering, including costs.
What we've been surprised by is a clear pattern when it comes to the pricing of solutions, and it's this:
Each category of intranet solutions is half the cost of the previous category.
In other words, if custom-built solution are $500k on average, then accelerators will cost $250k, products cost $125k, and other intranet solutions will be $75k. (These figures are just hypothetical example, and they vary in reality, see below.)
Now the offerings in each category have different strengths, weaknesses and trade-offs. There is no single 'best' solution, but rather the best fit for your particular needs.
But it also means: if you can go down the product route (rather then custom-built) then you can save a lot of money.
Marketplace consequences
What we're seeing are are some interesting marketplace forces at play:
You will get very different prices depending on what category of solution you start talking to.
There is a lot of price pressure on the more expensive solutions, with the cheaper options offering increasingly sophisticated solutions.
The prices are falling for all categories, at a rapid rate.
The marketplace will be complex for some time to come, as all the vendors fight it out for market share.
All of this is good news for customers, as you can realistically expect to get more capabilities for less money.
Finding the right solution
By this point, you'll have noticed that we have only given sample prices, not concrete numbers for real-world offerings. That's because the marketplace is changing so quickly, with new entrants every month, and ever-shifting prices.
We therefore recommend getting help when selecting a product, from consultants who have the in-depth knowledge of the marketing.
Within Australia, we can help you select a product, as well as giving you an up-to-date summary of the local market. In Europe, we recommend either ClearBox Consulting or Intranet Focus, and in North America the Real Story Group are the vendor-neutral technology experts. Tell them that we sent you :-)