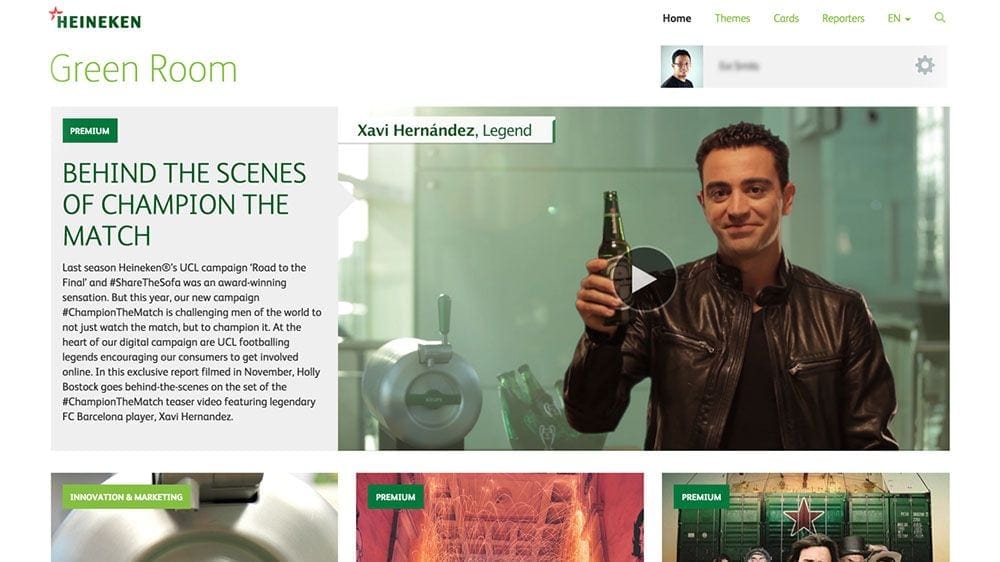 Winners of the 2015 Intranet Innovation Awards!
Filed under: Announcements, Intranet and digital workplace awards, Latest Features
Step Two is thrilled to announce the winners of the 2015 Intranet Innovation Awards, the global competition celebrating leading edge intranets and digital workplaces.
All around the world, intranet, collaboration and digital workplace teams are building solutions and channels that are helping staff improve the way they work.
Key themes to emerge this year are:
Smaller organisations deliver great intranets too
Digital workplaces aren't constrained by an intranet mindset
Organisations are reimagining the way they resource teams
Enterprise mobility has hit a speed bump
Intranets and external digital channels are converging
Central teams empower site managers by innovating
Obtain a copy of the Intranet Innovations annual report for full details on the themes and winners.
You can also
see the Awards live
, with
roadshow events
around the globe, including in London, Washington DC, Sydney, Brisbane, Canberra, Melbourne, Auckland and Wellington (as well as via a live webinar).
So without further ado, here are details of this year's winning and commended entries!
Gold Award winners
The winners across multiple categories:
Barclays Bank (UK): A modern and engaging global learning curriculum with bite-sized content that empowers employees to manage their own learning.
BNY Mellon (USA): An ambitious personalised dashboard that exposes different types of data to change user behaviour.
Bureau Nationale Ombudsman (Netherlands): A beautifully designed digital workplace with innovative design features, drawing on content from different systems.
Danske Bank (Denmark): An IT Helpdesk portal that is truly centred on the user, encouraging a self-service approach and driving efficiencies.
GSK (UK): A superbly executed initiative to make hundreds of SharePoint sites on a global intranet brand compliant through the use of a new template.
HEINEKEN (Netherlands): A highly innovative story-telling platform for employees which uses video and can also be accessed externally by the general public.
Prestige Financial (USA): An excellent integration of customer and contact data into the intranet and search, transforming processes for frontline staff.
Robin Partington & Partners (UK): A fantastic custom-built digital workplace built from the ground up, packed with fascinating and engaging design features. .
Singapore Management University (Singapore): A truly excellent and ambitious modern intranet launch with some creative approaches to design and development.
SPIE-ICS (Netherlands): An intranet with a great twist on knowledge management where expertise is categorised through endorsements from employees.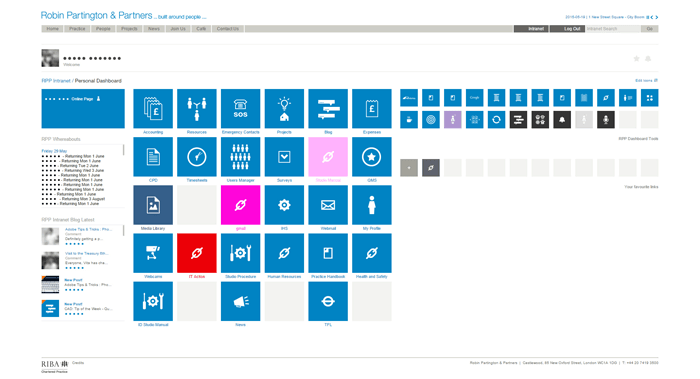 Commended entries
In addition there are a number of entries commended by the judges for their successful approaches or features:
BGC Engineering (Canada)
Centrica (UK)
City of West Torrens (Australia)
Deutsche Telekom (Germany)
Fish & Richardson (USA)
MITRE (USA)
Repsol (Spain)
TAFE Queensland (Australia)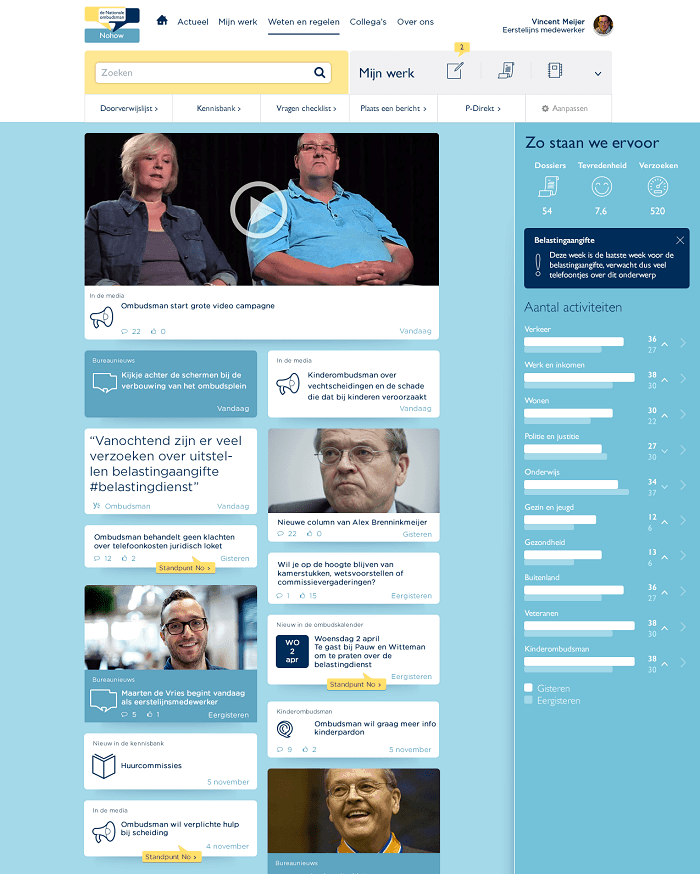 Agency and vendor credits
Congratulations to the following agencies and vendors who were involved in the winning entries:
Baako (RPP)
EmbraceSBS (SPIE-ICS)
Flickering Wall (HEINEKEN)
GuruScan (SPIE-ICS)
Ilumy Digital Innovation (HEINEKEN)
Intermountain Technology Group ITG (Prestige Financial)
Mixit (Bureau Nationale Ombudsman)
The Moment (formerly ONE TWO FOUR) (GSK)
Tilt (Barclays)
we are experience (Barclays)
And also to those involved in the commended entries:
Adesis Netlife (Repsol)
Dynamic Owl Consulting (BCG Engineering)
eda.c GmbH & Co. KGE (Deutsche Telekom)
Reading Room Pty Ltd (TAFE Queensland)
Seamless CMS (City of West Torrens)
T-Systems Multimedia Solutions GmbH (Deutsche Telekom)
Zetta1 Pty Ltd (TAFE Queensland)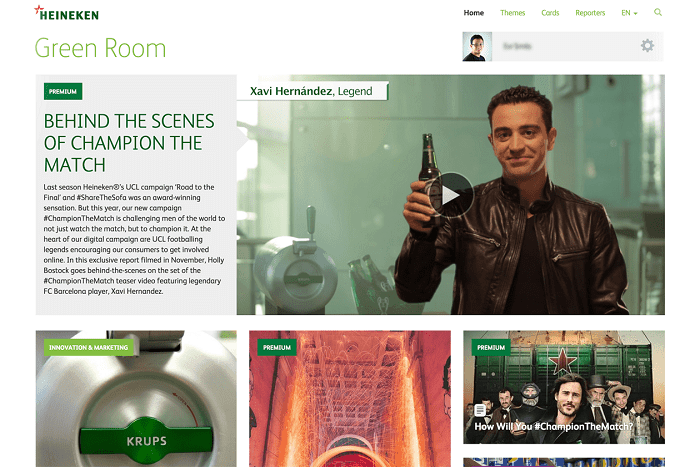 Obtain screenshots and insights from the winners
The 260-page Intranet Innovations 2015 annual report contains 18 detailed case studies and hundreds of screenshots from all the winners and commended entries. This is the must-have report for intranet, digital workplace and collaboration teams, and it offers exceptional value.
The report is packed with valuable ideas, insights and designs which can you help you to raise your intranet to the next level. Use the examples and insights to plan your next intranet or digital workplace project, decide the priorities for next year, or help build a business case for senior management.
Want to catch up on previous years? For just $100 more, you can obtain the Innovation Awards bundle, featuring ALL the winners from the nine years of the Awards!
Congratulations to the winners!
This year's winners are to be congratulated, and many thanks to all the organisations that entered the Awards.
You deserve a trophy! If you're currently doing great work on your intranet or digital workplace, visit the Awards page, and sign up to be notified when next year's special anniversary Awards (we will have been runnning for ten years!) open for entries in April 2016. We're already looking forward to your entry!