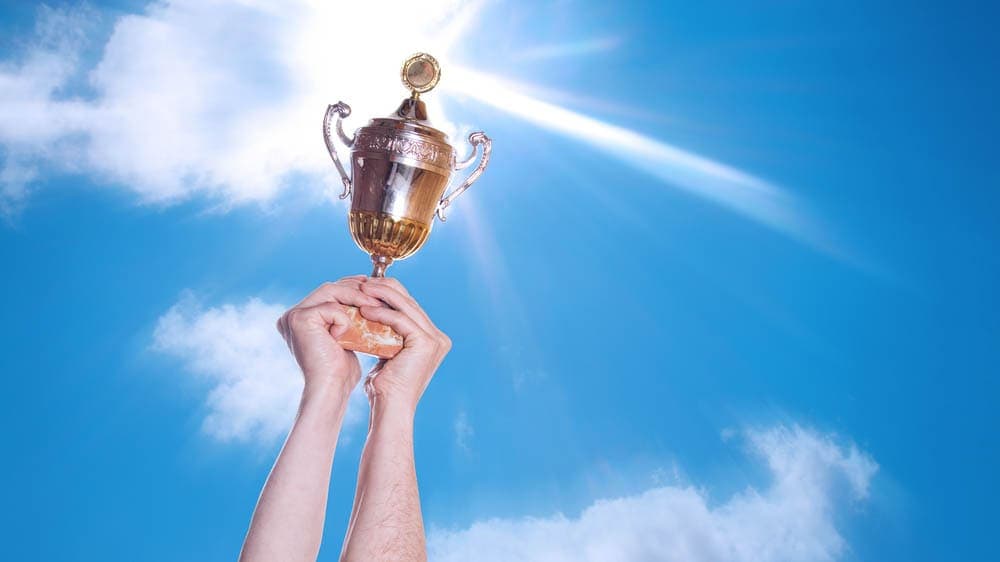 Why winning an #intranet, #DigitalWorkplace or #Microsoft365 award matters
Filed under: Intranet and digital workplace awards, Intranets, Latest Features
Running an intranet or digital workplace can be a lonely and difficult task. The rest of the organisation has no idea of what you do and the work of folks in other organisations is equally hidden away.
The isolated nature of digital workplaces is also one of the main reasons for the slow pace of evolution, with workplace solutions often lagging years behind public-facing products. Even in the rapidly moving world of Microsoft 365 and the advances we have seen in remote working, it's not yet clear what the best approaches are.
All of this is why winning an award is important, for teams, for their intranets and digital workplaces, as well as for the wider community.
Everyone loves a winner
"Winning this award is personally meaningful for myself and my team,  who have been dedicated to the evolution of how we enable our employees for many years. We have invested a lot of energy into advocating for the employee experience so that these ideas could become a reality.  It is wonderful to be recognized for the culmination of many years of experience across the team."

Barbara Sokolow, Head of Employee Digital Experience, SAP SE (Gold Award winner)
There are a growing number of awards recognising great intranets and digital workplaces, but the two most well-known are our Intranet and Digital Workplace Awards and the NN/g Intranet Design Annual. While quite different in their purpose and structure, both shine a light on the best that intranets and digital workplaces have to offer.
"When I started working with intranets, everyone wanted to win a Step Two Award. 13 years later and it is still the one to win, the Oscars of our profession. Free to enter, far more straight forward than most awards, Step Two on hand with advice throughout the process and judged by the best in the industry. This is an award which exists for the good of the sector, not to make profit or be a closed shop only to the largest organisations. When we started our intranet planning at RSC, everyone in the project phase asks what this Step Two Award was which was one of our objectives. Now the team know what it takes to get one, it's the only award from a variety of wins which takes pride of place in our homes."

Nigel Williams, Digital Workplace Strategist, Royal Society of Chemistry (Gold Award Winner)
This is incredibly powerful for teams, as external recognition builds internal reputation. Winning an international award clearly demonstrates an ROI for the team's hard work (in an environment that is notoriously hard to measure).
Greater reputation helps teams in future business cases, as well as giving them new opportunities to engage with senior leaders.
Sharing is growing
"Winning a Gold Award means a lot. Putting the submission together is an excellent way to learn about your own project and do an after action review. Knowing that you are shortlisted makes you feel part of a great club, and knowing that you have won makes you honoured and proud. This shows that world class experts and gurus have read and recognized the work done. This shows that work pays. Then comes a beautiful trophy from Australia by post. You share it with all the team members who contributed, as this Award is a team Award. And with this Award in hands, you can demonstrate internally the benefits of putting resources into intranet and digital workplace matters and promote your new intranet to your constituents, your users."

Ernst Décsey, Digital Workplace Communication Specialist, UNICEF PFP (Gold Award winner)
As an intranet and digital workplace community, it's vital to spread good ideas and new approaches. At a fundamental level, this helps teams to avoid reinventing the wheel, or heading down blind alleys. (Screenshots alone are incredibly valuable!)
More significantly, awards inspire new approaches, as well as providing concrete evidence of their success. This makes it easy for a team to take a winning entry to their senior leaders, and say "here, if company x is doing this and it works, why can't we!".
"We never expected that winning this prize would lead to so many positive reactions. We have been showered with congratulations from colleagues & management. The internal message has received no less than 341 likes and 61 reactions such as 'well deserved' and 'rightly so'. Former colleagues are also making themselves heard: they indicate that they miss the Alliander intranet at their new employer. That feels like a huge recognition for our work and helps us enormously to continue on the path we have taken"

Natasja Lenferink, Manager Digital Channels, Alliander (Gold Award Winner)
Over the time, we've seen the gap between consumer and enterprise approaches close. While there is still a lag, there is a greater sense of ambition among internal teams, in part driven by the insights from the various awards.
OK then, I'm entering!
The 2023 Intranet and Digital Workplace Awards are currently open for entries (closing on April 21). Head straight to the How to enter page, and start pulling together your submission. We'd love nothing better than to give you an Award, recognising the work that you've done.