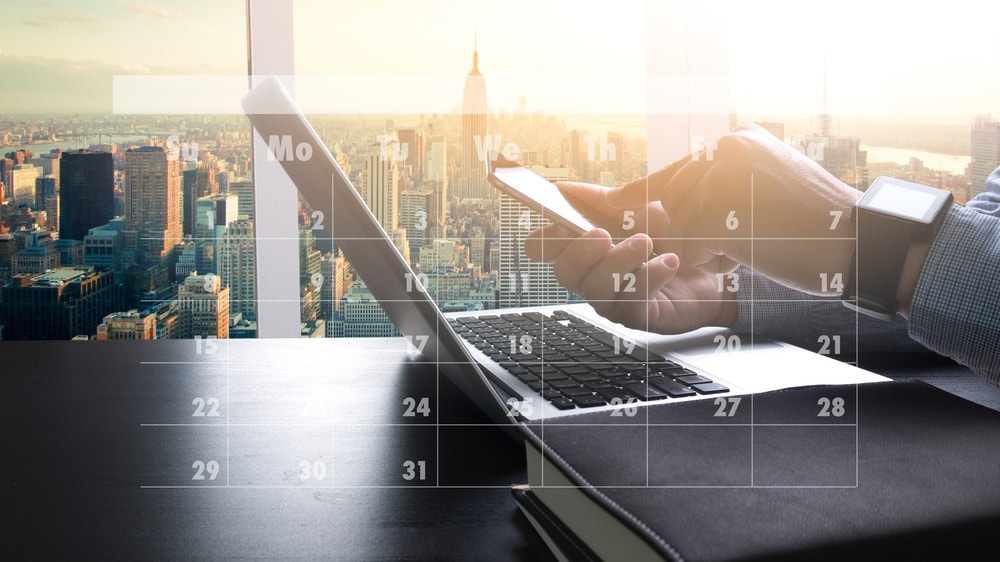 What's coming in 2020 for intranets, digital workplaces, DEX … and Step Two
Filed under: Announcements
Having just had our national holiday in Australia, and our various kids returning to school, it finally feels like we're getting stuck into 2020.
Last year was a busy one for Step Two, and our activities spanned a wide spectrum, including:
Delivering consulting and advisory projects for clients across Australia, and as far away as the USA and Switzerland.
Running the extraordinarily-successful DEX 2019 conference in Sydney.
Building stronger relationships within the intranet and digital workplace community, via the Step Two Forum.
Continuing to surface great ideas and approaches via the 13th year of our global Intranet and Digital Workplace Awards.
So what do we expect to be doing in 2020? That's a question that can be answered in three parts…
Three worlds
In November of last year, we published an article that explains how we see three employee-focused worlds coming together: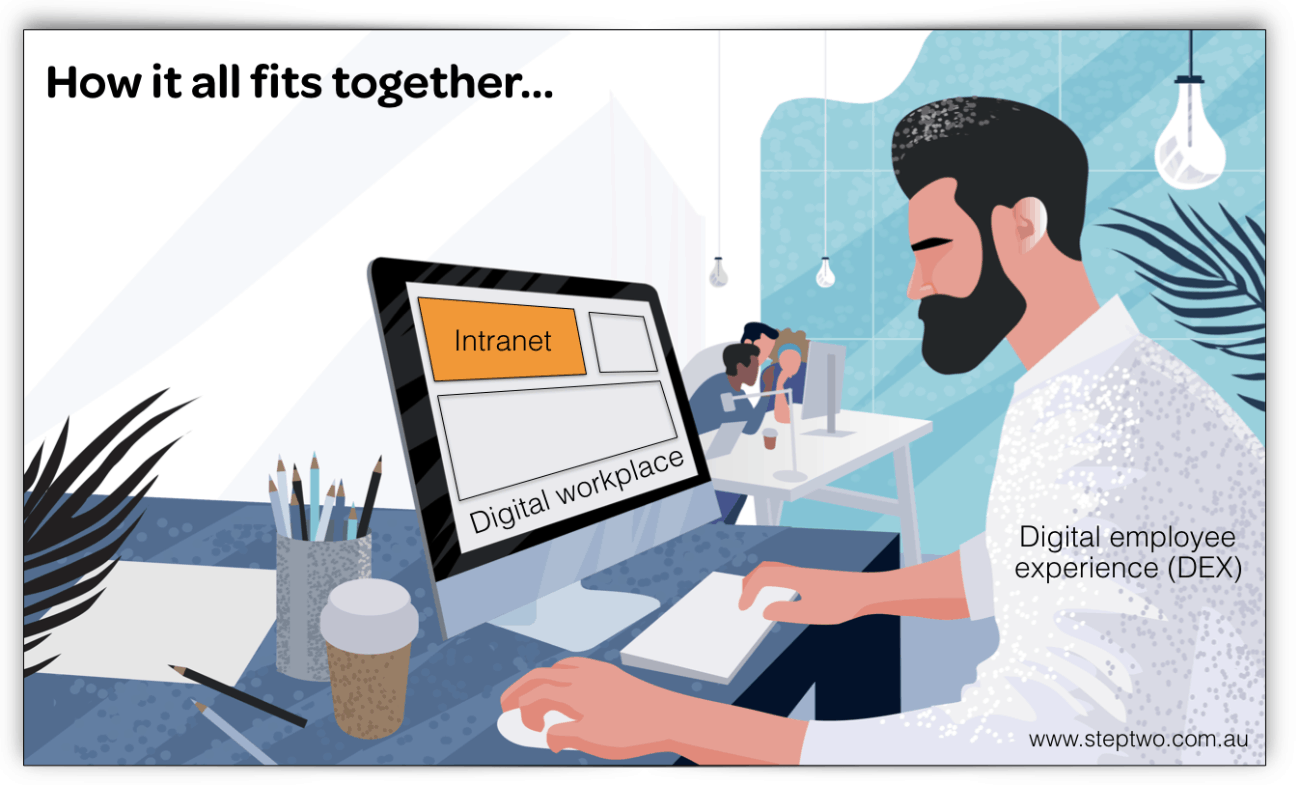 In practice, these worlds complement each other:
Modern intranets continue to play their role as a source of content and a channel for internal communications, but now should also provide an enterprise front door to the wider landscape of enterprise tools and platforms. This makes intranets even more important than in the past.
Digital workplaces consist of the full set of digital tools and platforms for employees, and it's bigger than just one solution (such as Office 365). The challenge is to deliver a great digital workplace, that's seamless, usable and productive for employees.
Digital employee experience (DEX) puts humans (employees) at the centre, looking at not just what's provided to them, but how it works for them. This is the most strategic view, and there's a clear link between DEX and CX.
What we'll be doing in 2020
We see these three worlds continuing to mature, complementing each other, but only when when there's a clear strategy and approach!
We remain as passionate as ever about intranets, and in 2020 we'll be:
Helping organisations to select the best intranet product, within O365 or outside.
Creating compelling intranet strategies to drive business decisions
Guiding the UX of intranets based on user research and best-practice knowledge
Establishing intranet governance, built around our well-tested governance methodology
Intranets are only part of the picture, and we'll be doing plenty of work regarding digital workplaces in 2020:
Creating digital workplace strategies that help pull everything together
Developing plans for Office 365, from overall strategies down to practical approaches on how to migrate to Modern SharePoint
Helping teams navigate increasingly strategic technology questions, as new platforms and tools come into the business
It's no secret that we're evangelising digital employee experience as the best way for organisations to deliver great outcomes. In 2020 we'll be:
Continuing to play a thought-leadership role regarding DEX, uncovering emerging best practices and putting shape around this new field
Working with highly-capable clients to develop DEX strategies that fully engage senior leaders
Helping organisations use narrative to make future DEX possibilities real, through day-in-the-life scenarios, personas and journey maps
We see 2020 as the year when these three worlds truly come together in a productive way. We can't wait to play a role in making this happen.
Can we be of help to you? If so, get in touch.