Welcome to Tracey Edwards!
Filed under: Announcements
Life is busy at Step Two at the moment, and not just because of our conference. We've been doing a heap of interesting client work, across Australia and across the world. This ranges from top-level strategic engagements, down to small-scale one-on-one mentoring for intranet managers.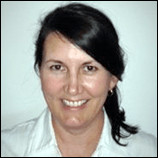 For this reason, we're growing our consulting team, to help us keep up with demand. And on that note, I'm tremendously pleased to welcome Tracey Edwards to our high-powered team.
Tracey comes from a 20 year background in business roles, actively involved in identifying opportunities for process improvements, and then working collaboratively with the business to deliver them. In an age when intranets are finally becoming business tools, Tracey is ideally placed to help our clients with this journey.
Tracey joins our Brisbane office, where she's already hard at work. Say hi to her at Intranets2014 in Sydney next week.
Welcome Tracey!